Aave Launches Upgrade, DeFi Tokens to Gain as Bitcoin Fails to Break $16K
Aave (AAVE) DeFi protocol launched an upgrade on its public testnet today. The decentralized finance lending platform has been evolving and it was announced today that version 2 will now be available on the Kovan testnet.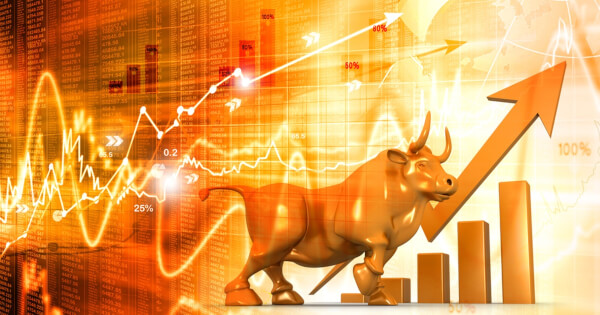 The upgrade is designed to bring improvements and increased financial incentives to the DeFi platform. A significant upgrade is that transactions that would previously have to be conducted in numerous steps could now be done through one single operation. This will enable DeFi lenders and borrowers to save on network fees and transaction time.
Also, the transition to version 2 will bring liquidity mining to Aave users. With the upgraded testnet, governance features that will be improved include vote delegation and the distribution of governance power between Aave users. Additionally, users will be able to trade with their deposited assets, even if these are recorded as collateral on Aave.
Following the news, AAVE token has fallen back slightly, trading at $58.88 on CoinMarketCap at the time of writing. The token has been recovering from its significant price surge, where it doubled in value and gained by 122% in the past week.
Is it altseason? Bitcoin faces headwind
AAVE is not the only altcoin to have performed bullishly recently. With Ethereum's high transaction fees and Bitcoin failing to flip $16K to a support level and consolidating around $15,832.40, other DeFi tokens have benefitted from BTC's lack of momentum.
Yearn.finance (YFI) has recorded gains of 103% from its weekly lows, and Uniswap and Curve tokens have also followed suit with a weekly gain of 67.11% and 66.81%, respectively.
Market experts have speculated that the DeFi boom will continue if Bitcoin fails to break $16,000. More investors will diversify their crypto assets away from Bitcoin and into DeFi protocols to acquire larger returns.
If Bitcoin fails to maintain a price level above $16K, this may result in immense selling pressure from BTC whales, and a prolonged consolidation phase. Crypto analyst Qiao Wang tweeted:
"Several exciting major upgrades on the horizon for DeFi blue chips. In the bear market they are your exit liquidity. In the bull market they are FOMO (fear of missing out) opportunities."
Image source: Shutterstock
Read More