Altcoins Plunge as Bitcoin Sees Massive Retracement, Analyst says Altseason Could Outperform BTC
The cryptocurrency market has recently faced steep correction as Bitcoin has failed to hold the $40,000 level, and has currently dropped to $35,203 at the time of writing. The world's largest cryptocurrency has seen a steep plunge of 13.2% in the past 24 hours, but has managed to hold above the $33,000 level.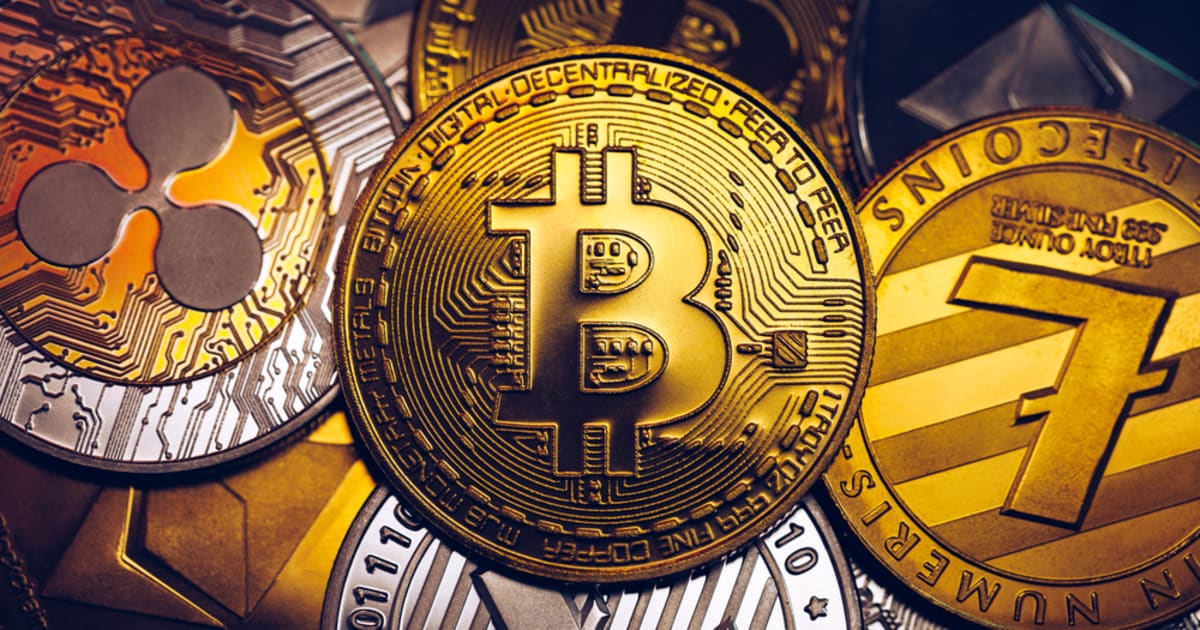 Ethereum has also seen a large decline, dropping by almost 18% in the past 24 hours, sinking to $1,098 at the time of writing. Other large cap altcoins have also seen massive retracements, Litecoin (LTC) fell 20%, Polkadot (DOT) shed 19%, Bitcoin SV (BSV) crashed by 33%.
Although the entire cryptocurrency market is currently in a sea of red, cryptocurrency trader Michael van de Poppe believes that the altcoin market capitalization still looks bullish. He explained:
"The #altcoin market capitalization still looks great. The first level of the impulse wave was hit at $320 billion. As long as it remains above $225 billion, then the next run will bring the #altcoin capitalization towards new all-time highs."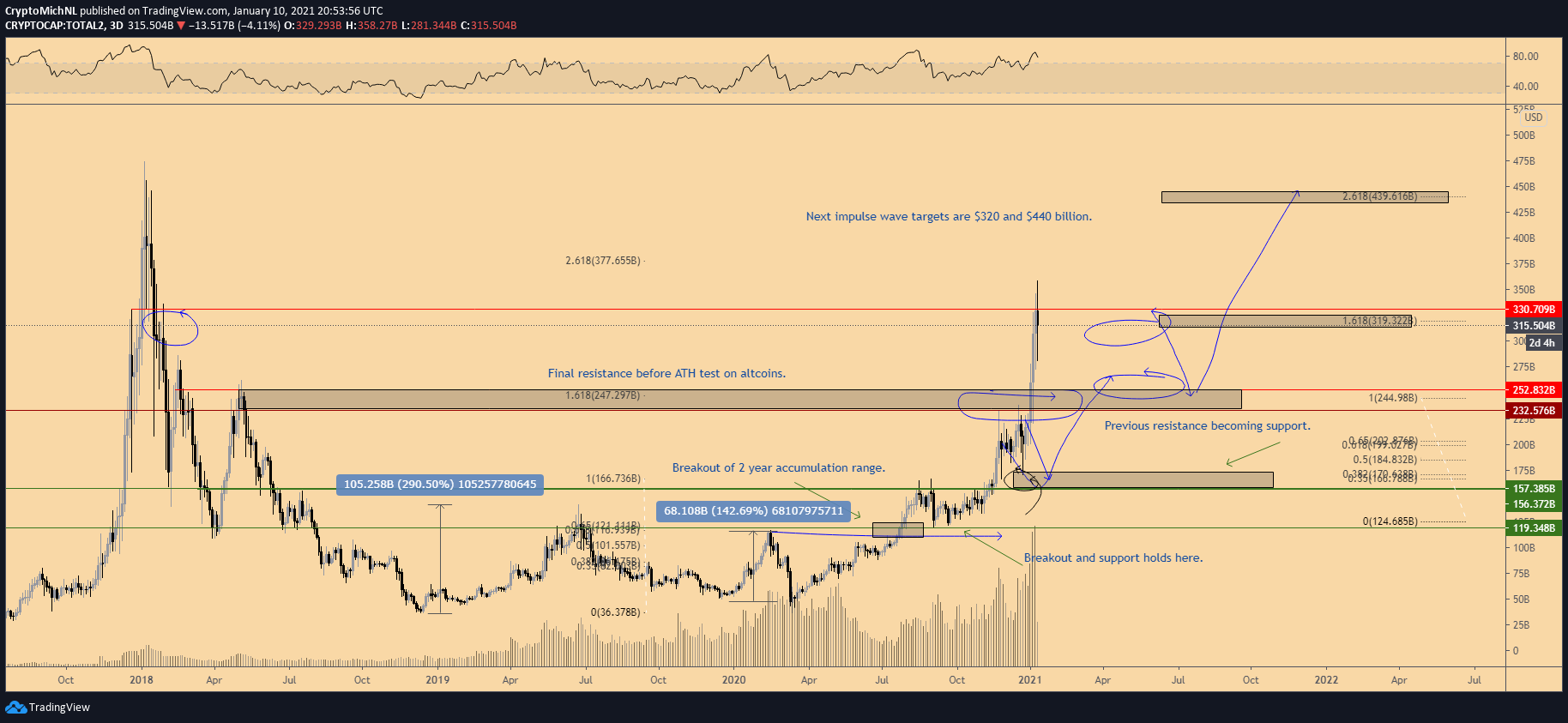 According to the cryptocurrency trader, as long as altcoins are stable against their Bitcoin pair, altcoins could outperform Bitcoin during the altcoins season. He elaborated:
"As stated previously, the only one to watch is $ETH / $BTC when $BTC / $USD corrects. As long as altcoins remain stable in their $BTC pair, the market is great. And then altcoins will start running through their $BTC pairs, once $BTC corrects. Altseason. Outperforming $BTC."
Although Bitcoin's price retracement has pulled many altcoins down with it, Bitcoin's current address activity still looks bullish, according to cryptocurrency analytics firm Santiment. The analytics firm explained:
"#Bitcoin's current address activity, despite the mild -6.7% correction the past 24 hours, continues growing at historic rates. Looking at the 30-day trend of daily active addresses, $BTC continues to increase in addresses unlike 2017's historic run."
Cryptocurrency trader Michael van de Poppe previously revealed which cryptocurrencies he thought would do well in 2021, including Polkadot, Cardano (ADA), Cosmos (ATOM) and Ethereum (ETH). However, the trader also warned against "going all in" on altcoins. He recommended allocating wisely and compounding profits would be the best strategy to reach financial freedom.
Image source: Shutterstock
Ethereum and Litecoin Could See Slight Correction Before Continuing Bull Run
Read More