American Investors are in Bitcoin Buying Frenzy as BTC Price Rises, Crypto Flows in From Asia
As the Bitcoin bulls continue to run and push the BTC price to new levels, a massive amount of crypto has been shifting from East Asia to North America—a trend which could represent a huge shift in the crypto market according to Reuters.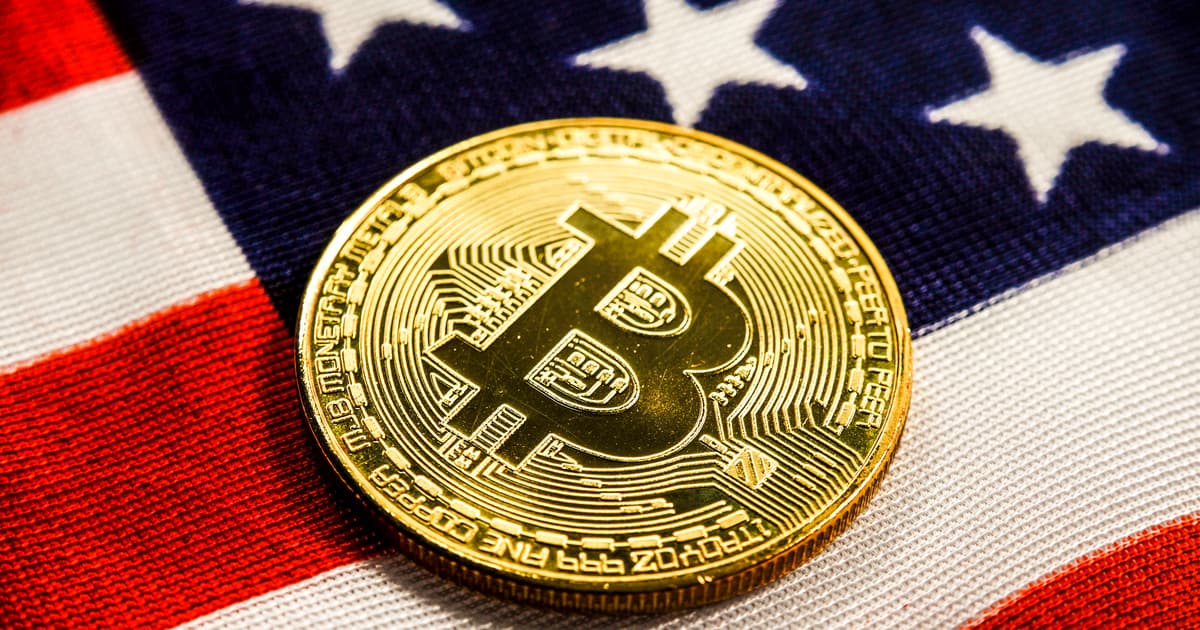 The Bitcoin price has been soaring this week, hitting an all time high of $19,918 on Dec 2, and now consolidating around the $19,000 level. The BTC price has been largely driven by demand from professional and institutional investors who view the digital asset as a safe haven asset set against a weakening dollar. With the recent headlines of mainstream payment adoption, retail investment in Bitcoin is also rapidly rising.
According to Reuters on Dec 3, it has mainly been North American investors who have been making major gains throughout the Bitcoin 165% price boom. The trend represents a shift in the crypto market which is typically dominated by Asian investment—particularly nations like China, Japan and South Korea.
The report states that, "Weekly net inflows of bitcoin - a proxy for new buyers - to platforms serving mostly North American users have jumped over 7,000 times this year to over 216,000 bitcoin worth $3.4 billion in mid-November."
Meanwhile, Asian exchanges bled 240,000 bitcoin worth $3.8 billion throughout November, versus an inflow of 1,460 in January, according to the data from blockchain analytics firm Chainalysis.
Reuters also reports that US investors are also being attracted through tightening regulatory overisight on Bitcoin and cryptocurrency. United States exchanges are more highly regulated in general and there has been a continued effort from government authorities, like the Department of Justice (DOJ) and the Office of the Comptroller of the Currency (OCC), to clarify regulatory requirements.
Curtis Ting of Kraken crypto exchange told Reuters:
"You're increasingly starting to see distinctions in the market between those that have no regulatory or little regulatory clarity, versus those that do."
However, despite the data indication a move from Asias to American to Bitcoin dominance, industry experts caution it is too early to call a fundamental shift in the market, particularly in regard to the unprecedented year of COVID-19 pandemic-induced market disruption.
Bitcoin's Rising Acceptance As Store of Wealth
Bitcoin broke through $19,800, reaching a new all-time high before the markets cooled. According to Peter Smith Co-Founder and CEO of Blockchain.com, the crypto markets are seeing a return to 2017 price gains, but this time with more reserved excitement.
Smith put things into perspective for the raised US market sentiment said:
"From 2011 to 2014, bitcoin was a grand experiment. From 2014 to 2017, we realized that it was going to work. From 2017 and onwards, Bitcoin's become inevitable. Bet on bitcoin's inevitability."
Bitcoin has seen a rise in acceptance as a store of wealth and many believe it will take over from gold as the go to safe haven asset. Smith agrees that the gold market makes a fascinating comparison to Bitcoin. But the Blockchain.com CEO predicts that Bitcoin will soon equal at least 10% of the value of the gold market — 20x from where we are today.
Bitcoin billionaires Tyler and Cameron Winklevoss are also predicting similar things for BTC. The Gemini exchange founders told CNBC that the Bitcoin price will surge to $500,000 and replace gold as a store of value with a $9 trillion market cap by 2030.
Tyler Winklevoss said:
"Our thesis is that Bitcoin is gold 2.0, that it will disrupt gold, and if it does that, it has to have a market cap of 9 trillion, so we think it could price one day at $500,000 of Bitcoin."
According to the billionaire Bitcoin investors, the room for BTC's price growth makes it a good investment even at its current high levels.
"(BTC) It's a hold or at least if you don't have any, it's a buy opportunity because we think there's a 25x from here."
Image source: Shutterstock
Read More