Analyst Honored for Exposing South Korean Dark Web Crypto Child Pornography and Blackmail Site
Criminal analyst, Kim Reece, has been named as a finalist for the Samuel J. Heyman Service to America Medal for her role in the takedown of the South Korean 'Nth Room' child pornography chat rooms that hosted the vile content of the 'Welcome to Video' dark web site.
US Immigration and Customs Enforcement (ICE) Homeland Security Investigations (HSI) Criminal Analyst, Kim Reece was named as a finalist for the Samuel J. Heyman Service to America Medal.

According to the announcement on May 27, Reece's blockchain analysis led to an international criminal investigation of the largest dark web child pornography sites—'Welcome to Video' that leveraged cryptocurrency to cloak their payments on over one million video downloads.
Working alongside cross-agency partners Christopher M. Janczewski, IRS- Criminal Investigations, and Zia M. Faruqui of the US Department of Justice (DOJ), Reece's contribution led to the arrests of the site's operator, Jong Woo, and more than 300 users, as well as the rescue of 25 exploited children.
250,000 Child Porn Videos

The sexual exploitation of underage school-going girls in South Korea has been happening for years on the "Nth Rooms" dark web site. Notably, they would be filmed undertaking violent self-harm and sexual acts, and the videos taken were made available via Telegram chat rooms after members made crypto payments.
It is reported that at least 10,000 people utilized these chatrooms after paying fees ranging from $200 to $1,200 in Bitcoin, with trades completed through a separate protected forum.
According to the law enforcement agencies who spearheaded the investigation, the amount of child sexual pornography content seized was close to 8 TB or more than 250,000 videos.
Let's Rape
According to the indictment, on March 5, 2018, agents from HSI, IRS-CI, the National Crime Agency in the United Kingdom, and the National Police in South Korea arrested Jong Woo Son, 23, a South Korean national. The authorities also seized the servers he used to operate a darknet market place exclusively advertising child sexual exploitation videos available for download by site members.
The dark web site was called Welcome to Video: the 'nth rooms' refers to a series of Telegram chat rooms where users would illegally produce and trade sexually exploitative footage of women and children. The core of the business was to turn real-life assaults into online content, with the site itself boasting over one million downloads.

As the business grew from 2018 to 2019, the Telegram chat rooms became more bespoke for its depraved clientele. The users could have their pick of the "slave room" or perhaps the "violate your acquaintance room" and a variety of rooms dedicated exclusively to child rape and sexual abuse.
In the chat rooms where underage girls were degraded, forced to behave like animals and violated in public unsanitary areas, it was common for the users to greet each with the phrase, "let's rape." Victims were often manipulated into giving out personal information that could be used to blackmail them into obeying the commands of the chat users.
Kim Reece Honored and Recognized
Analysis of the platform revealed that it generated close to one million BTC addresses.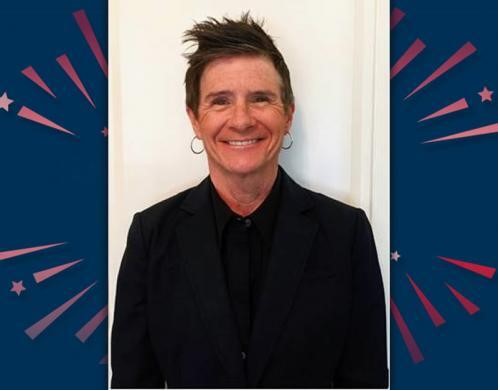 ICE HSI Criminal Analyst Kim Reece - Image Via ICE.Gov

"It is a great honor and privilege to recognize Kim Reece for her nomination for the Samuel J. Heyman Service to America Medal," said Deputy Director and Senior Official Performing the Duties of Director, Matthew T. Albence. "Even more important than this prestigious acknowledgment, however, is her continued dedication and use of her expertise to protect exploited children. The efforts of Ms. Reece and her interagency partners were instrumental to the takedown of this international criminal organization."
At the end of the announcement, Homeland Security noted some hotlines and encouraged members of the public to report any suspected child predators or exploitation. The 24 hr toll-free hotlines are 1-866-347-2423 and TTY for hearing impaired at (802) 872-6196.

Image via Shutterstock
Read More