Anthony Scaramucci Suspends Redemptions of Legion Strategies Fund
Hedge fund SkyBridge founder Anthony Scaramucci is suspending redemptions of his Legion Strategies fund due to operational difficulties for private companies caused by the sharp fall in the cryptocurrency market, according to Bloomberg.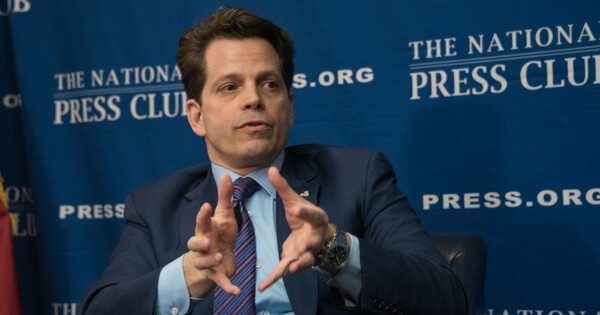 SkyBridge is a global multi-asset class alternative investment firm focused on hedge fund solutions and opportunistic investment vehicles.
The Legion Strategies fund is one of Skybridge's smaller offerings, of which about 20 % are private companies, with about $230 million in assets invested in hedge fund managers.
FTX, a cryptocurrency exchange co-founded by billionaire Sam Bankman-Fried, is one of the fund's private investments.
Nearly half of the $3.5 billion in assets under management at SkyBridge Capital is currently invested in cryptocurrencies such as Bitcoin, the Algorand protocol, Ethereum, or related projects, Scaramucci said.
Among them, as of February 28, nearly a quarter of Legion's net assets were invested in the project mentioned above.
It will buy back 10% of the fund at the end of September, allowing investors to withdraw funds next time, a person familiar with the matter said.
The hedge fund, founded by former White House communications director Scaramucci, has a Bitcoin fund that requires a minimum purchase of $50,000. The Bitcoin Fund quickly grew to a size of $370 million in the weeks following its launch in December 2020.
Scaramucci also stated that Bitcoin users are expected to hit a billion by 2025 from the current 125 million based on SkyBridge's research.
Image source: Shutterstock
FBI Warns Investors of Fraudulent Crypto Apps
Read More