At Least $150M Stolen by Hackers: BitMart CEO Confirms; While Security Firm Estimates More
BitMart suffered from a large-scale security breach. According to the cryptocurrency trading platform's CEO, hackers were able to withdraw assets valued at up to approximately $150 million.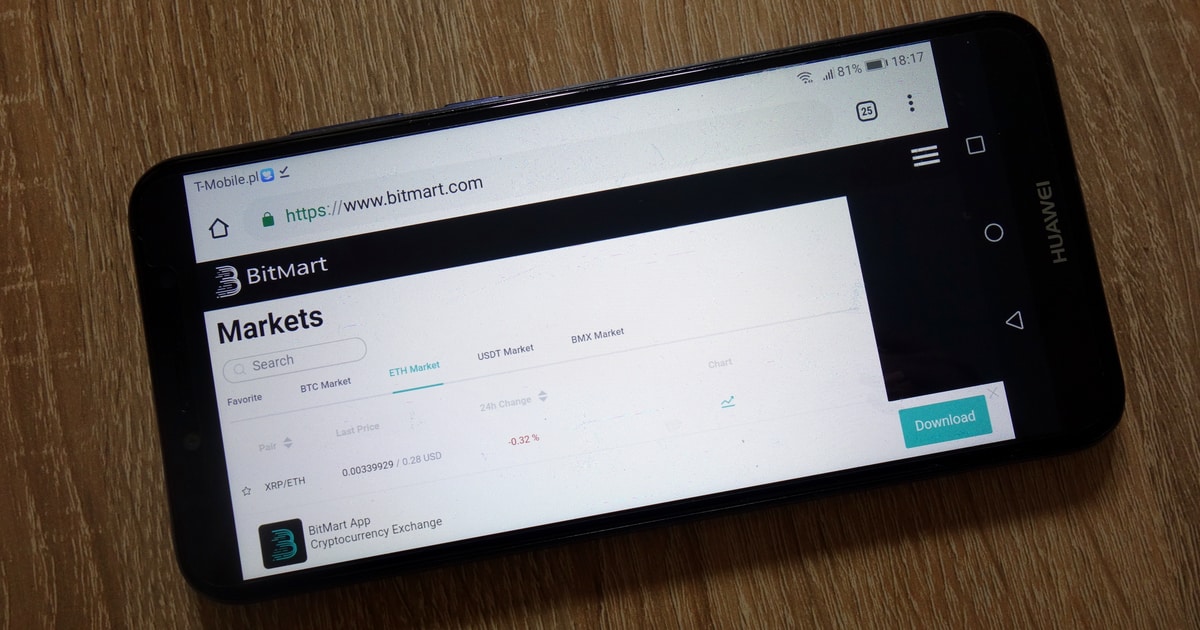 The hacks were related to one of the company's ETH hot wallets and BSC hot wallets.
In a series of tweets, CEO Sheldon Xia of BitMart, confirmed:
"1/3 We have identified a large-scale security breach related to one of our ETH hot wallets and one of our BSC hot wallets. At this moment we are still concluding the possible methods used. The hackers were able to withdraw assets of the value of approximately USD 150 million."
However, blockchain security and data analytics firm Peckshield estimates Bitmart's loss is closer to $200 million.
Xia announced via his Twitter account and added that the company is still concluding the possible methods used at this moment.
In words of affirmation, Xia emphasised that "the affected ETH hot wallet and BSC hot wallet carries a 'small percentage' of assets on BitMart, and all of our other wallets are secure and unharmed."
BitMart is a cryptocurrency trading platform that provides real-time trading services, including Bitcoin (BTC) and Ethereum (ETH).
Xia has not updated his Twitter post 24 hours since his last Tweet, and further updates are yet to be heard from the CEO. The company is currently conducting a security review, and all withdrawals via the exchange platform are temporarily suspended until further notice.
According to multiple crypto-focused media outlets, the hack was first revealed by Peckshield and followed a plunge in cryptocurrency prices on Saturday.
Peckshield noted that one of Bitmart's addresses showed a steady outflow of tens of millions of dollars to an address which Etherscan referred to as the "Bitmart Hacker."
According to CNBC, Peckshield estimated that Bitmart lost around $100 million in various cryptocurrencies on the Ethereum blockchain and another $96 million from coins on the Binance smart chain. The hackers made off with a mix of more than 20 tokens, including Binance coin, Safemoon, and Shiba inu.
In crypto trading platforms, people can store their cryptocurrency in hot, cold or some combination of the two. A hot wallet is connected to the internet and allows owners relatively easy access to their coins so that they can access and spend their crypto, but hot wallets are potentially prone to get hacked.
Although BitMart is still unclear what possible methods the hackers used, Peckshield stated it was a classic case of "transfer-out, swap, and wash".
According to CNBC, hackers apparently used the decentralised exchange aggregator known as '1inch' to exchange the stolen tokens for ether following the transfer of funds out of Bitmart. From there, the ether coins were deposited into a privacy mixer known as Tornado Cash, which makes money harder to trace.
Image source: Shutterstock
Twitter Says Bitcoin Hack Originated From Phone Phishing Attack
Read More