Bank of England is for Stablecoin and CBDC, but Says 'Bitcoin Has No Connection at All to Money'
In a virtual conference, the governor of the Bank of England Andrew Bailey shared his views on Bitcoin and said that the cryptocurrency "had no connection at all to money."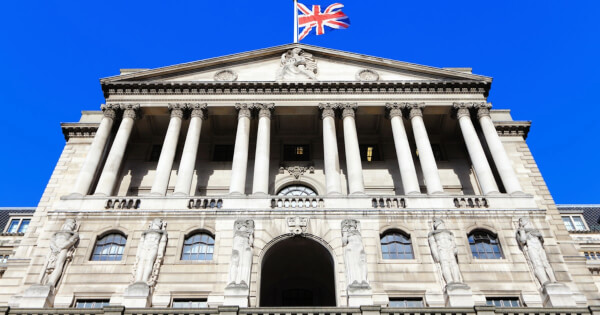 Though the central bank governor appeared to disfavor Bitcoin (BTC) as a payment method, he did reiterate that there were many benefits to adopting central bank digital currencies (CBDCs) and stablecoins.
Bitcoin dismissed by Bank of England
In his virtual speech, the governor expressed his views on cryptocurrency assets and used BTC as an example. Regarding the virtual currency, he said:
"They have no connection at all to money. They may have extrinsic value – you may like to collect them for instance, and as such they are a highly risky investment opportunity. Their value can fluctuate quite wildly, unsurprisingly. They strike me as unsuited to the world of payments, where certainty of value matters."
Stablecoin benefits
Though the governor appeared to disfavor Bitcoin, he was quick to reiterate that stablecoins, on the other hand, could offer useful transacting advantages, such as "reducing frictions in payments" by increasing efficiency and speed of transaction at a low cost. He added that stablecoins offered increased convenience as well, as payments could be done digitally and remotely, in a regulated manner.
In Bailey's opinion, if stablecoins and CBDCs could co-exist in the same ecosystem, the benefits of both could be leveraged to provide customers with an integrated financial framework that would take technological innovation to the next level. The central bank governor hinted that a strategic digital infrastructure combining both CBDCs and stablecoins may be beneficial to the country, and there "will likely be a role for the private and public sector working together in the future of payments."
Are there cons to adopting digital currencies?
The governor also said that there may be trade-off with leveraging a digital currency on a blockchain. He raised the question of privacy, saying that digital currencies "provided considerable information on how people spent their money," depending on the established design backing it. Bailey elaborated:
"Digital payments could entail greater data on users' identities and transactions being centrally visible. The data generated could have huge opportunities for the detection and prevention of financial crime, but this must be balanced with the risk of surveillance into private financial matters."
Who is ahead for CBDC issuance?
When it comes to deploying its own CBDC, the Bank of England has been a bit slow in the development phase, adopting a more precautious stance than its counterparts China and Japan.
China, on its end, has been planning to implement the CBDC experimentation phase in wealthier cities of China first, such as Beijing, Tianjin, Hebei province, and the Greater Bay Area. China's central bank digital currency is also known as digital currency electronic payment (DCEP).
Image source: Shutterstock
Read More