Bank of Korea Completes 2nd Phase of CBDC Simulation Test
The Bank of Korea (BOK) said that it has completed a 10-month CBDC simulation experiment research work on the 10-month central bank digital currency (CBDC).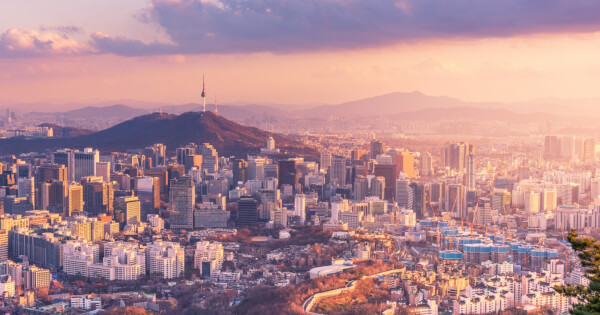 According to Yonhap News Agency, the Bank of Korea (BOK) started a two-stage CBDC simulation experiment research work for10 months starting in August 2021. This digital won experiment realizes various policy support and payment service experiments such as central bank digital currency (CBDC) interest payment and redemption, freezing and collection, and inter-country remittance.
The report also tested its CBDC to buy non-fungible tokens (NFTs).
As the first stage, BOK created a CBDC simulation environment based on distributed ledger technology in the cloud from August to December last year, tested basic functions such as CBDC manufacturing, issuance, distribution, and redemption, and completed the first stage experiment in January this year.
The Bank of Korea completed the second phase of its retail central bank digital currency (CBDC) simulation in late June and shared the results of the experiment on October 7.
The central bank highlighted the performance issues of blockchain technology. The Bank of Korea found that the overall performance of the Ethereum-based blockchain was insufficient, including the scaling solutions and privacy technologies tested.
Experimental data show that a CBDC can process up to 2,000 transactions per second, however, the Bank of Korea said there are some limitations to processing transactions in real-time during peak hours. One of the tests simulated peak demand by sustaining 4,200 transactions per second (TPS) for 30 minutes. At this level of activity, users sometimes have to wait for up to a minute delay.
Chang Yong Rhee, governor of the central bank, said it might be better to use a standard centralized ledger database.
In addition to testing the possibility of CBDC's extended functions such as offline transactions, digital asset transactions, and policy support tasks, it also tested the application of new technologies such as "zero-knowledge proof technology" (ZKP) and distributed ledger expansion technology to strengthen personal information protection possibility.
The Bank of Korea announced that, even after the research project is completed, it will conduct additional experiments in collaboration with 4 banks and 15 institutions, including the Korea Institute of Financial Telecommunications and Clearing, to more closely examine the already established CBDC simulations System functionality and performance.
According to the latest count, 109 countries are advocating for a CBDC. 11 countries have rolled out digital currencies across the board. The UAE is one of 14 countries where CBDCs have entered the pilot phase and are ready for launch.
Image source: Shutterstock
Crypto Exchange Coinmetro Successfully Raises $7M
Read More