Bill Miller Touts Bitcoin and Coinbase Stocks as Good Investments while Issuing a Warning to Altcoins
Bill Miller, a renowned Wall Street investor and the founder and Chief Investment Officer of Mille Value Partners, continued to advocate for the rising value of Bitcoin cryptocurrency but raised his scepticism towards the majority of altcoins.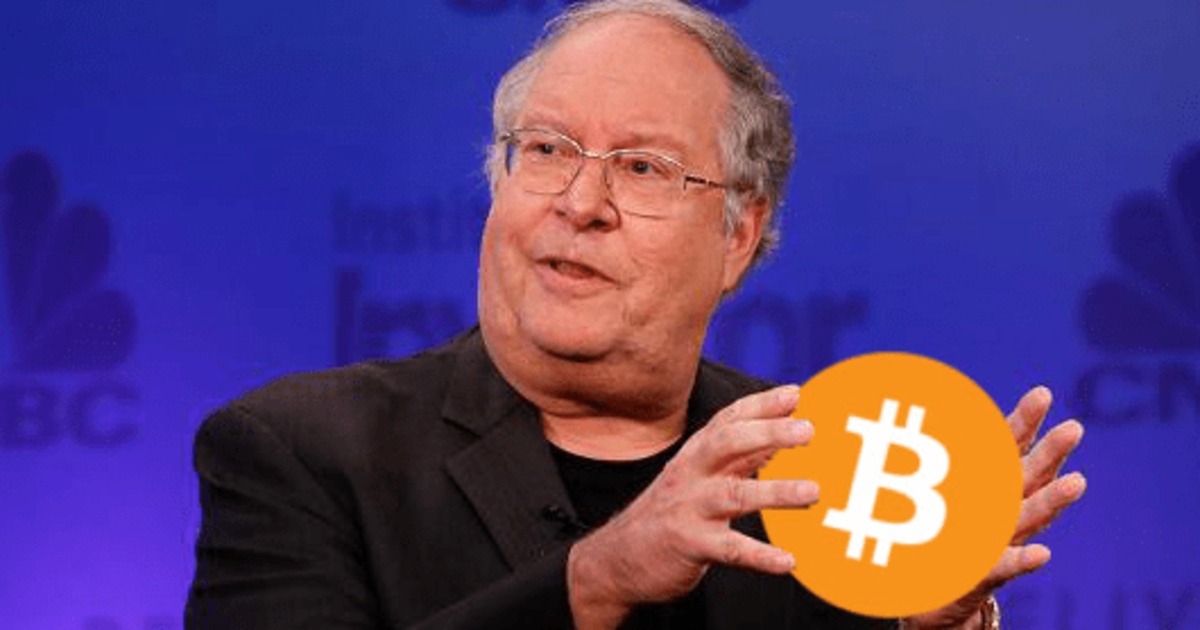 The renowned investor engaged in a recent interview with Author William Green, featured on Monday, October 11 by Business Insider media outlets.
Based on the conversation, Miller considers Bitcoin as digital gold whose demand is driven by investors seeking to hedge their assets against financial devaluation. He stated that:
"I think of Bitcoin as digital gold. The key is the demand for this particular type of protection against financial catastrophe."
The billionaire investor stated that Bitcoin could see its value rise by 10 times if investors adopt it as a store-of-value asset, saying that would only be the beginning of the cryptocurrency realizing its potential.
Miller mentioned that Bitcoin should be more attractive today than in the previous years when investment companies and banks were still shying away from crypto. He stated that: "Bitcoin is a lot less risky at $43,000 than it was at $300. It's now established, huge amounts of venture-capital money have gone into it, and all the big banks are getting involved."
He, therefore, advised investors who lack a deep understanding of crypto and those who are not confident in its future to only allocate 1% of their portfolio to it.
In 2016, Miller invested 30% of his portfolio in Bitcoin at an average value of $500. He recently submitted a filing to the SEC for Miller Opportunity Trust to invest in Bitcoin via the institutional-grade $2.25 billion Grayscale Bitcoin Trust.
He also talked about his view on the potential of altcoins, stating that only a few coins of the thousands of altcoins will survive the market's uncontrolled volatility over the coming years:
"There are 10,000 various tokens and stuff floating out there. The chances of more than a handful of them being worthwhile is very, very small. Bitcoin, Ethereum, and a few others are probably going to be around for a while."
Miller also gave advice on holding investments like Coinbase stock, saying: "If you're going to get shaken out by how the stock trades in three months or six months or nine months, you probably shouldn't own it."
He considers Coinbase as a growth investment and therefore advises investors not to be cautious over one or two years of fluctuations in the Nasdaq-listed stock Coin. He compared the market cap of Tesla motor maker giant and Coinbase, saying that the crypto exchange could reach and even surpass the former's valuation, which stands at around $790 billion. He stated: "Coinbase could easily have a $500 billion or $1 trillion market cap as a disruptive company in a rapidly growing, changing industry."
Bitcoin Going Mainstream
Bill Miller has long been bullish about Bitcoin and his hedge fund has been investing in the crypto for several years.
In May, the investor stated that he did not see Bitcoin as a bubble, instead, he said that the coin was firmly entering the mainstream, and the crypto's rally at the beginning of this year was significantly different from its 2017 ascend and subsequent fall.
In November 2020, Miller predicted that banks would have exposure to Bitcoin. Since then an increasing number of major banks have begun providing or planning to provide Bitcoin investment services to customers.
Institutional adoption has been regarded as one major factor for the increase of Bitcoin's value, with firms like Tesla purchasing the crypto using cash on its balance sheet. A good number of major banks such as Goldman Sachs, Morgan Stanley, Citibank, are taking steps to offer Bitcoin services to clients.
Image source: finance.sina.com
USL Footballer Alex Crognale Now Receives 15% of His Salary in Bitcoin
Read More