Billionaire Stan Druckenmiller Owns Less Bitcoin than Gold, but says BTC has Better Risk-Return Potential
"I'm a bit of a dinosaur, but I have warmed up to the fact that Bitcoin could be an asset class," said billionaire Stanley Druckenmiller during an interview with CNBC. Stan Druckenmiller, a billionaire hedge fund investor has recently hopped on the Bitcoin bandwagon.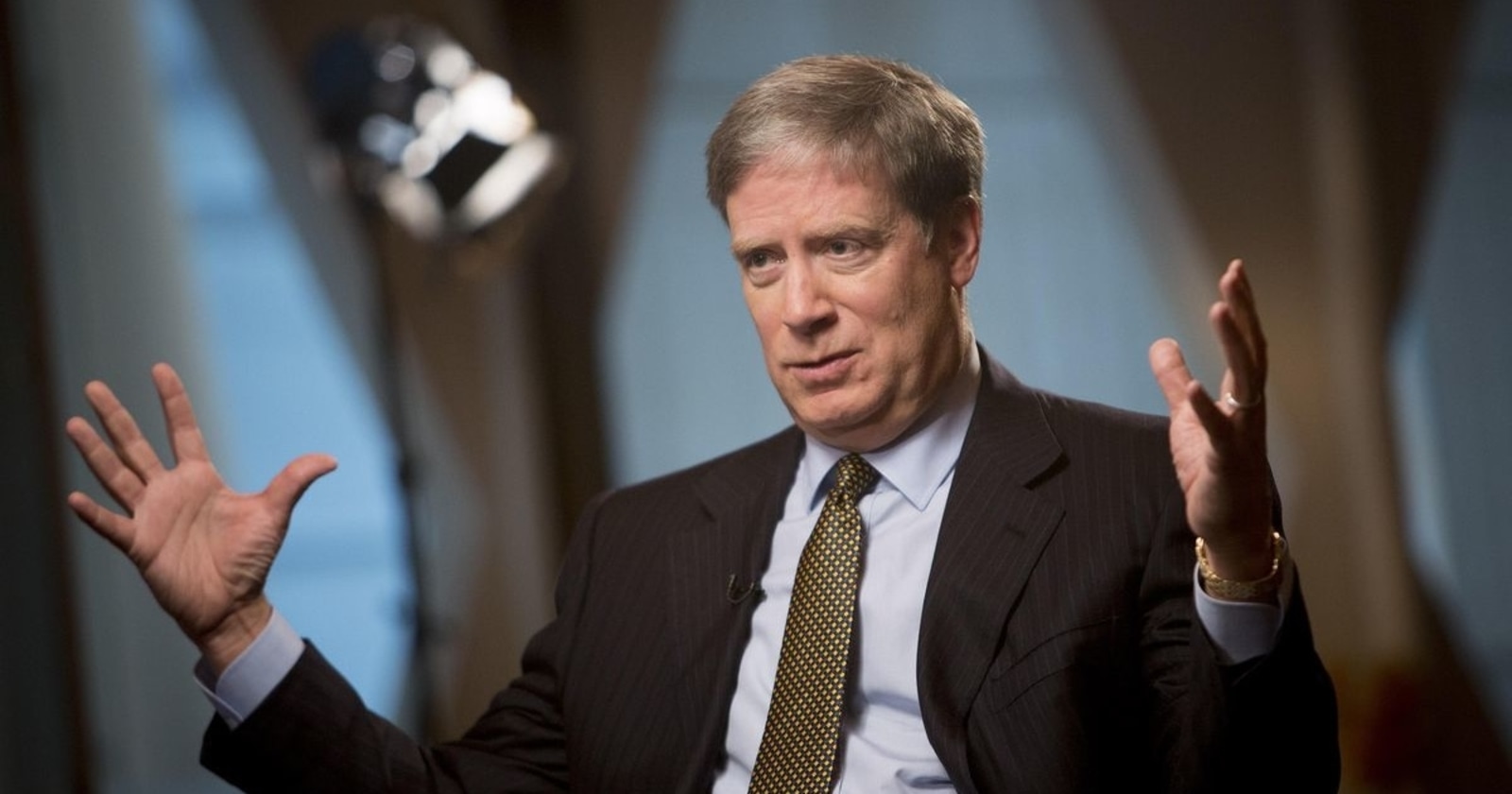 Stan Druckenmiller, one of the world's top money managers, and previous Chief Strategist for George Soros has an estimated net worth of $5.8 billion according to the Bloomberg Billionaires Index. As reported previously by Blockchain.News in May, Druckenmiller expressed doubts about the US equities market logging a V-shaped recovery, with emphasis on that government stimulus programs would not be enough for a post-pandemic economic recovery.
The billionaire revealed that he owns Bitcoin, however, he added that he owns "many more times gold" than he owns Bitcoin.
"I own many more times gold than I own Bitcoin, but frankly, if the gold bet works, the Bitcoin bet will probably work better because it's thinner and more illiquid and has a lot more beta to it."
Bitcoin and gold's correlation has hit multiple highs this year and has been trending upwards recently. Bloomberg previously referred to Bitcoin as "digital gold," as the digital currency has shown safe haven properties.
Druckenmiller expressed his views on the world's largest cryptocurrency, saying:
"It has a lot of attraction as a store of value both to millennials and the new West Coast line. It has been around for 13 years, and with each passing day, it picks up more of its stabilization as a brand."
Druckenmiller: From not wanting to own any Bitcoin to "owning a tiny bit" of BTC
Since the election has come to an end, the US dollar has weakened drastically, while Asian currencies have strengthened. Citi Private Bank strategists predict that there could be a weaker dollar ahead, given that the Biden administration would reduce uncertainty in international trade policy.
Analysts believe that as there would be a smaller stimulus package than expected, the US dollar is poised to further weaken. Druckenmiller believes that there is a high probability that the US dollar would witness inflation in the next five or six years. Although Druckenmiller has not specified the amount of investment he has made in Bitcoin, he said:
"I do own a tiny bit of it but I do own a lot more gold. Gold is a five thousand year brand as a go-to asset in terms of inflation."
Druckenmiller has drastically changed his stance on Bitcoin since 2019, as he said he would not be interested in placing any of his $4.4 billion worth at the time into the cryptocurrency. At the time, the billionaire said:
"I don't think I'm a neanderthal, which is what I've been called when I've said I didn't want to own Bitcoin."
Druckenmiller believes that Bitcoin's price volatility has been a major entry barrier for him and that he would neither long nor short Bitcoin anyway as he did not understand why it has inherent value.
The billionaire is not the first skeptic that has started to believe in Bitcoin, as MicroStrategy's CEO, Michael J. Saylor has also once been doubtful towards Bitcoin, and is now hodl-ing 17,732 Bitcoins, worth over $271 million at press time.
Image source: Forbes
Read More