Binance and WazirX Founders Trade Words Over the Latter's Ownership
The confiscation of the bank account of WazirX, one of the most renowned cryptocurrency trading platforms in India, by the Enforcement Directorate (ED) as reported earlier by Blockchain.News has opened up a more concerning question about the trading platform's ownership.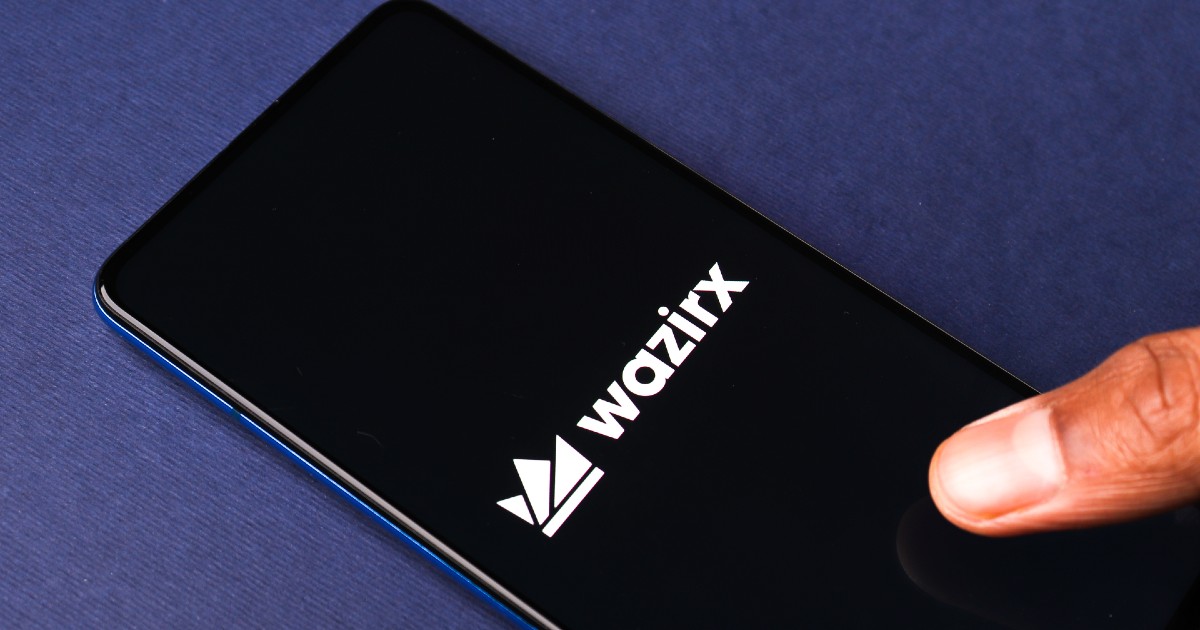 The duo of Binance's Chief Executive Officer, Changpeng Zhao, and WazirX's founder, Nischal Shetty have been distancing themselves from the embattled trading platform as it seems the authorities are onto the exchange.


The war of words started when Nischal shared a Twitter post about Binance Exchange being the owner of the trading platform and Zanmai Labs, the startup which he and his team controls the outfit that operates the Indian Rupees/crypto trading pairs on the platform based on a license from Binance. From Nischal's exposition, the Binance exchange is the one that handles the crypto-crypto trading pairs on the WazirX platform.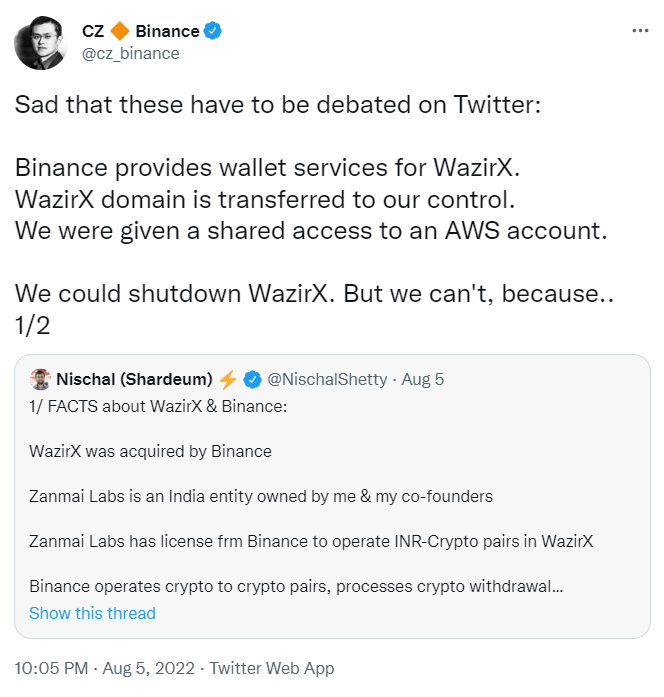 Changpeng Zhao disagreed in part with Nischal, noting that though Binance Exchange acquired WazirX, the bigger exchange only controls the exchange's Amazon Web Services (AWS) login details and provides it with wallet services. According to CZ as he is popularly known, the "WazirX founding team maintained control of the operations of the platform. We (Binance) were never give data or control of users, KYC, etc."
The spat between both crypto leaders went on throughout the weekend as industry observers shared concerns as to the legitimacy of the claims from both veterans. In reality, the party involved in the day-to-day operations of the exchange will be most answerable to the ED in the ongoing investigations.
While Nischal said WazirX is cooperating with the authorities to resolve the allegations bordering on the exchange's money laundering engagement for Chinese loan apps, CZ has also reaffirmed his readiness to help the trading platform get past its woes with the authorities and put the entire situation behind.
Image source: Shutterstock
WazirX Faces Sanction For Abating Illegal Loan App Companies
Read More