How Bitcoin's 2020 Record Price Run Past $18,000 Is Different From Its All-Time High in 2017
Bitcoin has once again soared to new heights, rallying above $18K and hitting a high of $18,393.95 on CoinMarketCap at the time of writing.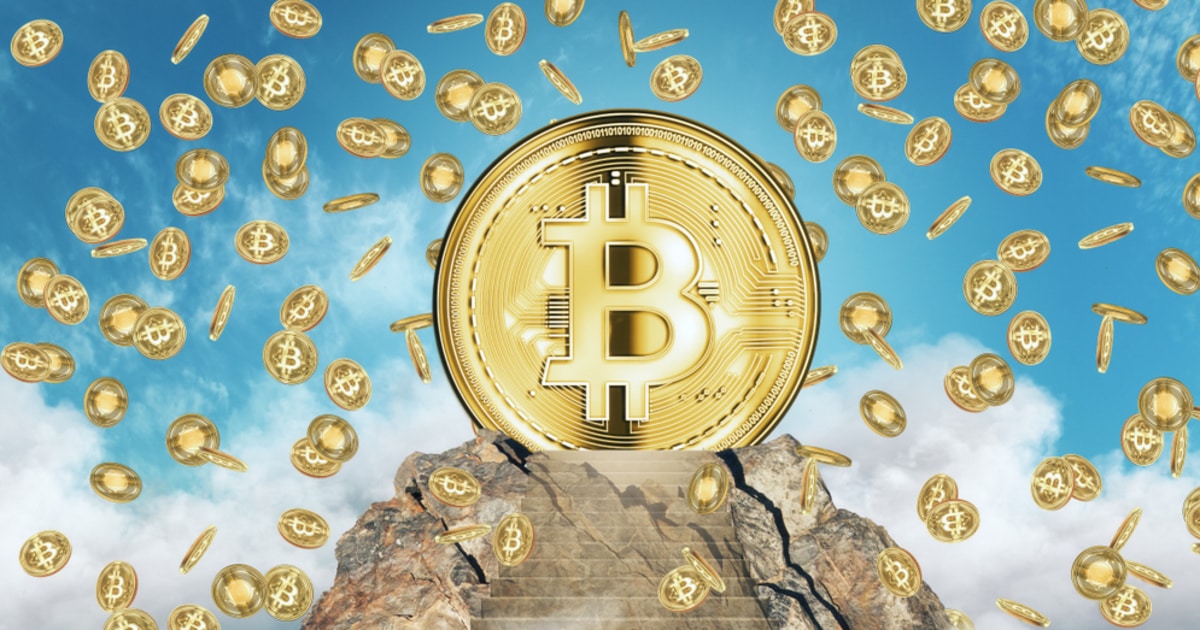 The mainstream cryptocurrency has seen exponential growth and has exceeded all expectations, as it is the first time since 2017 that it has surpassed the $18K mark. Since its inception in 2009, Bitcoin's price has only reached above $18,000 on four days. Speaking about Bitcoin's surge past a crucial benchmark, MicroStrategy's CEO Michael Saylor said:
"#Bitcoin is a monetary network that gets stronger as more individuals & corporations adopt it to protect their treasury reserve. The fire in cyberspace is spreading…"
Institutional investors touted Bitcoin early
In the past month, the digital asset's price has increased by approximately 50%, led by many institutional investors endorsing Bitcoin.
MicroStrategy, Square, and Grayscale's BTC investments have served to increase the market cap of Bitcoin and promote it as an ideal hedge. All three companies have diversified their treasury reserves with Bitcoin purchases, touting the cryptocurrency as a necessary investment in times of economic turmoil. Square jumped on the opportunity to purchase BTC when Bitcoin's price was below $11,000.
With institutional investors turning to Bitcoin, the crypto asset has had an incredible run this year, as it was recorded around the $3K level only eight months ago. Bitcoin bull Cameron Winklevoss said:
"I've said this before but it bears repeating. There are 46.8 million millionaires in the world. There are only 21 million #Bitcoin – less than half will ever be able to own 1 bitcoin. Don't miss the revolution."
Needless to say, Bitcoin (BTC)'s rally has been greeted with much excitement by market traders, but market experts that have been closely monitoring the cryptocurrency have expected the digital asset to consolidate at the $17,500 level.
The difference with the 2017 Bitcoin rally
However, Bitcoin has broken the level cleanly with the support of Bitcoin bulls, pushing the mainstream cryptocurrency's price higher. Currently, analysts expect the cryptocurrency's price to pull back slightly before surging past its all-time high of near $20K.
With new money pouring into BTC thanks to large-size institutional investments, a retracement of the cryptocurrency has been brought up, but market experts are still debating on when Bitcoin's rally will end.
Compared to 2017, when Bitcoin reached its all-time high, the bull run is different this time, as money pouring into the crypto asset has largely been attributed to huge Bitcoin endorsements driven by institutional investors. In 2017, most BTC investments were reported to be attributed to retail investors, meaning that endorsements were of a smaller sum. People also invested in Bitcoin because they had cases of FOMO (fear of missing out).
This time around, Bitcoin's bullish momentum looks more promising, as hopes that it will gain more and sustain a higher price level, in the long run, has been expressed by many. With positive market sentiments all-around, co-founder of 10T Holdings, Dan Tapiero, tweeted explanations as to why Bitcoin's rally was only beginning:
"Macro fundamentals much more supportive #Bitcoin today than last time we were at the same price in '17. Now: Zero rates more prevalent; colossal world balance sheet expansion; 23% USM2 growth; 15% US budget def; Em fiat debasing; Covid impact."
DeFi-ing all odds
Although Bitcoin will undoubtedly continue surging, the gains may not necessarily be as high as traders are hoping for, in the short term. Crypto analyst Qiao Wang explained:
"As bullish as I am on #BTC, I'm not expecting this bull market to be as big as the last one %-wise. I'd be happy with 30k-40k TBH. It really takes lot of money (sic) to move BTC. On the other hand retail money can take the sexy new narratives like DeFi a higher than your wildest dream."
The crypto analyst suggested that decentralized finance protocols were only going to continue their upward trend, and that the craze surrounding DeFi has not ended yet.
The crypto space has been greatly transformed this year, with decentralized finance becoming a game-changer and revolutionizing digital assets in 2020. With the emergence of crypto, Bitcoin is sure to gain even more in the long run, as institutional support has only served to tout it as a safe proof investment.
Image source: Shutterstock
Read More