Bitcoin Cash ABC (BCHA) Stays Afloat and Is Up 70%, Will The Blockchain Fork Make It?
Despite being blocks behind Bitcoin Cash Node (BCHN) after the hard fork from Bitcoin Cash, lead developer Amaury Séchet's Bitcoin Cash ABC (BCHA) has managed to survive.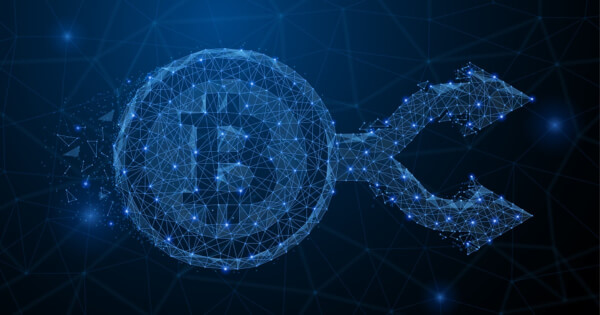 The hard fork from Bitcoin Cash has indicated that Bitcoin Cash Node, led by Bitcoin.com CEO Roger Ver, was the clear winner following the split, with miners supporting BCHN and the protocol being way ahead of its rival in terms of blocks mined.
However, despite all odds, Bitcoin Cash ABC has shown that it still has fight left in it. Over the last 24 hours, it has managed to increase by 70% from its opening price of 10.51 on CoinMarketCap. Currently, it is trading at $19.32, a huge difference from when the blockchain protocol was recording nearly no hashpower. Though the blockchain fork still has ways to go before recording a healthy hash rate is instilled, it is steadily fighting to maintain its protocol.
Yesterday's close marked an increase of 53.24% for the crypto asset, and all things considering, BCHA's price is steadily surging and currently up for trade in the $18-$20 range on popular crypto exchanges such as Binance and Bitfinex. However, despite its price adjustment and increase, rumors that BCHA may soon be obsolete have been floating around the crypto community.
Low hashpower is the problem
Compared to its counterpart BCHN, Bitcoin Cash ABC is still recording low hash rates, as per data on CoinDance. In comparison, BCHA has already nearly reached the hashpower it possessed before the hard fork happened.
At the time of writing, 393 blocks in total have been mined following the Bitcoin Cash Network Upgrade, and BCHN is reported to be 380 blocks ahead of BCHA.
BCHA also launched an upgrade that would benefit both BCHA and BCHN in terms of blockchain stability. Lead developer for BCHA Amaury Sechet has said that both BCHA And BCHN will be supported following the Bitcoin Cash blockchain split so that businesses will have the freedom to choose between the two chains, while still being able to run "Bitcoin ABC" software.
What caused the blockchain split on Bitcoin Cash?
The hard fork that happened on Bitcoin Cash was a result of a disagreement on a new software rule that some Bitcoin Cash miners, led by BCH head developer Amaury Séchet, wished to instate. The new policy would require 8% of mined BCH to be redistributed to Bitcoin Cash ABC (BCHA) as a way to finance the development of the protocol
Another community dubbed Bitcoin Cash Node disagreed on the rule, and as there was a conflict of interest, Bitcoin Cash blockchain divided into two different networks as a result.
Image source: Shutterstock
Read More