Bitcoin and Cryptocurrency Websites Take a Hit as Security Giant Cloudflare Suffers Major Internet Outage
Website security company Cloudflare underwent connectivity problems on Sunday, taking down a dozen of cryptocurrency websites with it.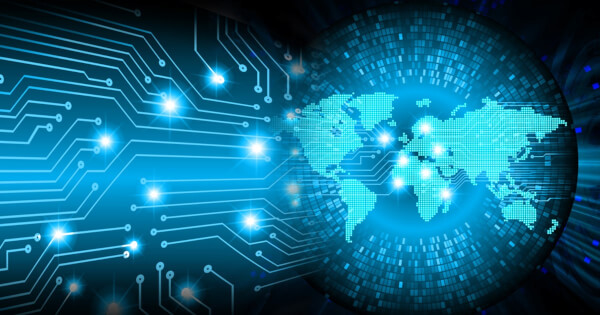 The cybersecurity company announced on its blog that it was experiencing a significant outage due to its Internet Service Provider (ISP) Century Link being down. Following Cloudflare's internet outage, media services such as Hulu, the PlayStation Network, Xbox Live, and Feedly, among others also reported being hit. Cloudflare said that the problem was due to a third-party transit provider and assured its users that the service was going to pick up throughout the day again.
The widespread network failure was attributed to CenturyLink and its ISP malfunctions, as reported by Cloudflare developers on the company's official blog. Since the outage that happened around 9:24 Eastern time, CenturyLink has announced that the issue has been fixed.
What may have caused the outage?
The team behind website security firm Cloudflare speculated that the power outage was potentially due to an attack on CenturyLink servers going sideways, as a result of a CenturyLink using Flowspec and the protocol not going as planned. Flowpec is a tool used to ward off distributed denial-of-service (DDoS) attacks, which are large scale attacks designed to take websites offline by swarming them with malicious traffic.
Cloudflare said that Flowspec was a tool that was very powerful in warding off large network-layer DDoS attacks, but it warned that it "can be dangerous if you make a mistake." Developers behind Cloudflare web security firm speculated that CenturyLink may have used Flowspec to block an attack, and in so doing, the network underwent an outage.
No crypto trading this Sunday
As a result of Cloudflare going under, many crypto trading websites also took a hit. Cryptocurrency exchange giant Bitfinex alerted its crypto traders through its Twitter platform that their website was among those experiencing a connection issue during the outage, and that updates on the problem would be provided shortly. Due to the outage, Bitcoin and other cryptocurrency transactions were impacted and did not go through as usual.
Cloudflare noted that due to the network malfunction, there was a 3.5% drop in traffic that was observed globally.
Image source: Shutterstock
Read More