Bitcoin Eyes $12K, Experts Say It Will Surge Regardless of US 2020 Presidential Election Outcome
Bitcoin has been making power moves recently, recording gains over six consecutive days.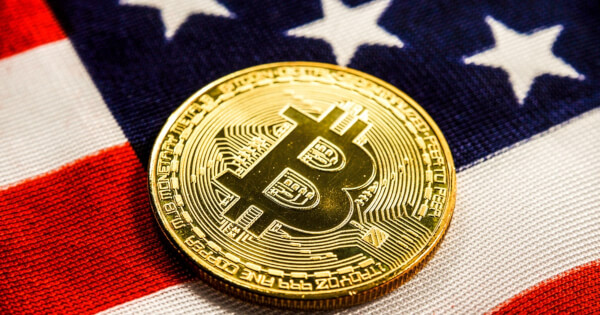 With the cryptocurrency currently trading at around $11,420, market analysts are already anticipating Bitcoin's surge past the 12K point, saying that its price on the market will be unaffected by the outcome of the 2020 US presidential elections.
Why US elections will not affect Bitcoin pricing
Bitcoin has been increasingly viewed and touted as a safe-haven asset, undergoing surges on the market despite economic turmoil and inflation. With the presidential elections coming up next month, market analysts have asserted that Bitcoin's price will continue surging despite the outcome of the US presidential run that will most likely see either President Trump re-elected or opponent Joe Biden taking over the wheel.
The logic behind Bitcoin's continued momentum is that regardless of the presidential election outcome, the US Federal Reserve will need to roll out its second round of stimulus packages to deliver COVID-19 relief. This will push the US Federal Reserve to continue mass printing money, devaluating the US dollar.
With the US dollar depreciating, retail and institutional investors have been flocking to Bitcoin as a hedge.
Stimulus deal inconclusive, Biden ahead of Trump
The stimulus package is rumored to be worth $1.8 trillion, and the news comes after President Trump reversed his initial intention of postponing stimulus talks until after the November 3 US elections. The Trump administration proposed a $1.8 trillion stimulus package for COVID-19 relief, but discussions seem to have been stalled as Republics and Democrats have been unable to reach an agreement.
Currently, Biden, Barack Obama's former vice-president, is ahead of Trump in the 2020 national election polls. The outcome of the presidential run on November 3 will see either Donald Trump remaining in political power for another four years or Joe Biden taking over the White House.
Institutional firms set the example for Bitcoin
In addition, with growing institutional participation, market experts have predicted that Bitcoin's price will only go up from here, as corporate giants have incorporated BTC in their treasury reserve. The latest surge of the cryptocurrency came after payments company Square purchased $50 million worth of Bitcoin.
Market experts have said that this would only be the beginning of Bitcoin mass adoption, with firms setting the example by acquiring a piece of the Bitcoin pie. Bitcoin's total supply sits at 21 million. With investors' increased interested in the asset, its value will only go up.
Image source: Shutterstock
Read More