Bitcoin Futures Exchange BitMEX to Block Ontario Crypto Traders
Cryptocurrency derivatives exchange BitMEX announced today that it planned on removing its trading platform services from a Canadian province, in accordance to a mandate issued by the Ontario Securities Commission.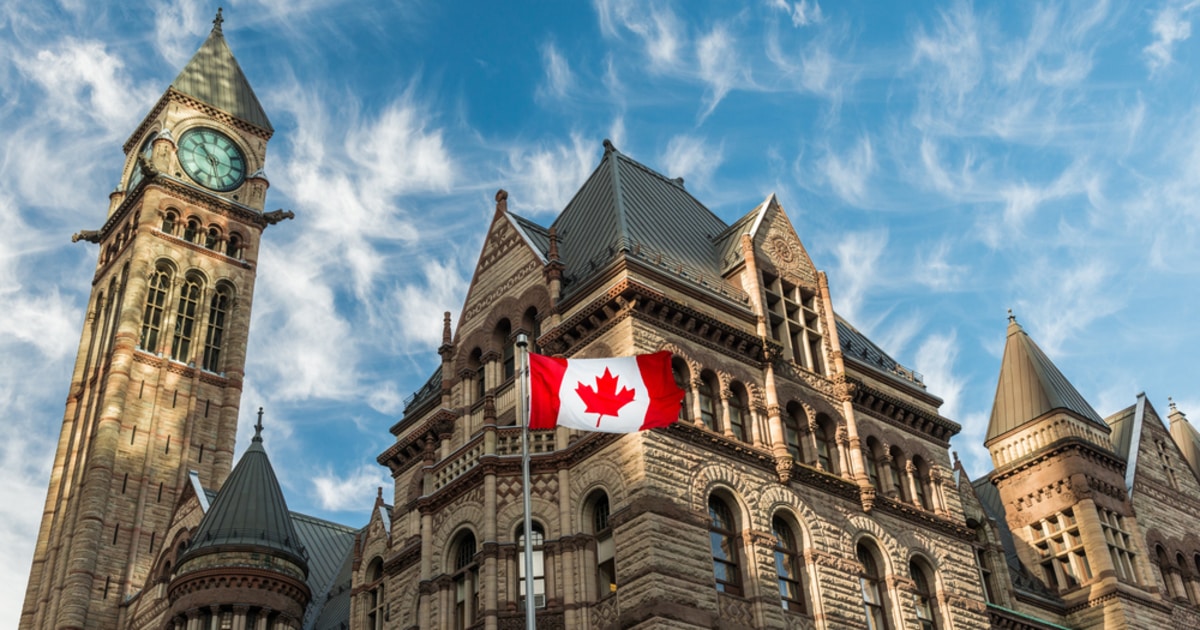 BitMEX complies with OSC
According to a post on their official blog, BitMEX will no longer enable crypto trading for customers from Ontario, Canada, starting on September 1, 2020. Any Ontario residents seeking to leverage the platform to trade and buy new crypto derivatives will not be permitted to do so after that date. However, derivatives positions that have been previously bought and are currently running may continue actively operating on the platform until January 4, 2021. After that date, BitMEX said that any open derivatives positions from Ontario users will be "force-closed." Closing all positions "as soon as possible" and before the expiry date was recommended for Ontario-resident customers.
Though a precise reason was not provided as to why crypto investors located in Ontario, Canada specifically were to be blocked from BitMEX crypto exchange, BitMEX simply said that the restrictions were mandated by the Ontario Securities Commission (OSC).
BitMEX sparks controversy within the crypto world
Speculations as to why the peer-to-peer cryptocurrency trading platform issued the new rule arose.
Consisting of one of the oldest crypto derivatives exchanges out there, the Seychelles-based Bitcoin Futures exchange has at times been known to be quite controversial. It had also been previously criticized for exposing crypto traders leveraging its services to too much risk, to the point where some questioned whether it bordered systematic illegality.
Once branded a "Bitcoin casino," BitMEX had been subject to a few crises, namely its accidental leak of users' emails on its trading platform last November. The crypto exchange's Twitter account was compromised shortly after as well. The crypto exchange had apologized to its users profusely for the leak.
This year, another incident on the derivatives exchange platform led to a shutdown of the cryptocurrency exchange. BitMEX announced that its trading engine had gone offline for over an hour and had branded the incident a "major outage." Thankfully, all funds were reported to have been kept safe, and no liquidations happened during the downtime.
Why is BitMEX blocking Ontario crypto traders?
The biggest speculation as to why BitMEX may be removing its services from the province of Ontario is that it is aligning more with regulators and wishes to follow regulatory policies more, with the Seychelles-based exchange buying in "know-your-customer" verification processes earlier this month. In this instance, it is therefore just going along with the Ontario Securities Commission.
This will not be the first time that BitMEX blocks users from its platforms. Recently blocked users include Hong Kong, Seychelles, and Bermuda traders.
As of today, the official BitMEX blog reads:
"The restrictions are mandated by the Ontario Securities Commission. We support the efforts of regulators to help establish standards for cryptocurrency products that will underpin the advancement of this rapidly growing asset class. We will continue to work with the Ontario Securities Commission to support its aims for the Ontario market and will keep our Ontario-resident customers updated."
Image source: Shutterstock
Read More