Bitcoin is the Greatest Investment Ever Found, says Raoul Pal, as BTC Price Nears Highest Ever Monthly Close
Bitcoin gained around $1,500 in a week, prompting mixed projections on the cryptocurrency's future by many analysts. Bitcoin surpassed its previous resistance level at $12,000 over a week ago, and $13,000 seems to be a support level for the cryptocurrency. Analysts argue that Bitcoin could soon head towards $16,000 if the $14,000 is secured.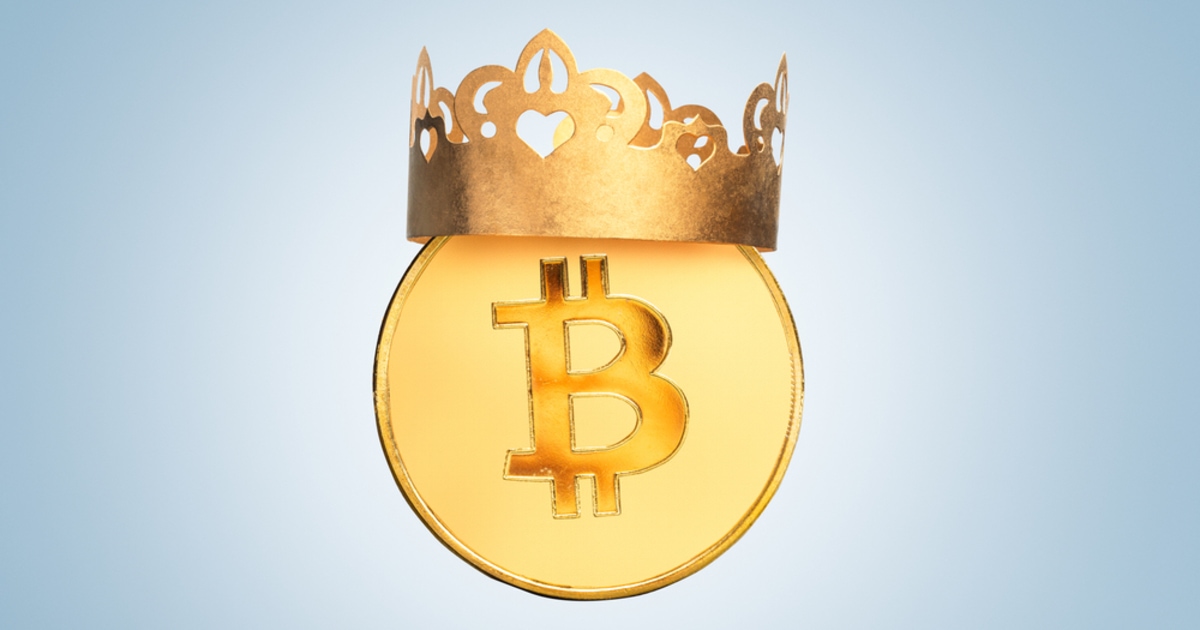 Bitcoin close to setting a new high for its monthly close
Bitcoin has traded above $13,852 for the first time since January 2018, the highest level seen since then. Peter Brandt recently published a bullish Bitcoin tweet, saying that Bitcoin could see its highest monthly close in the cryptocurrency's history. Brandt tweeted while pointing to the graph below:
"There is a possibility that Bitcoin $BTC could register its highest monthly closing price EVER. A few days and a few hundred dollars away."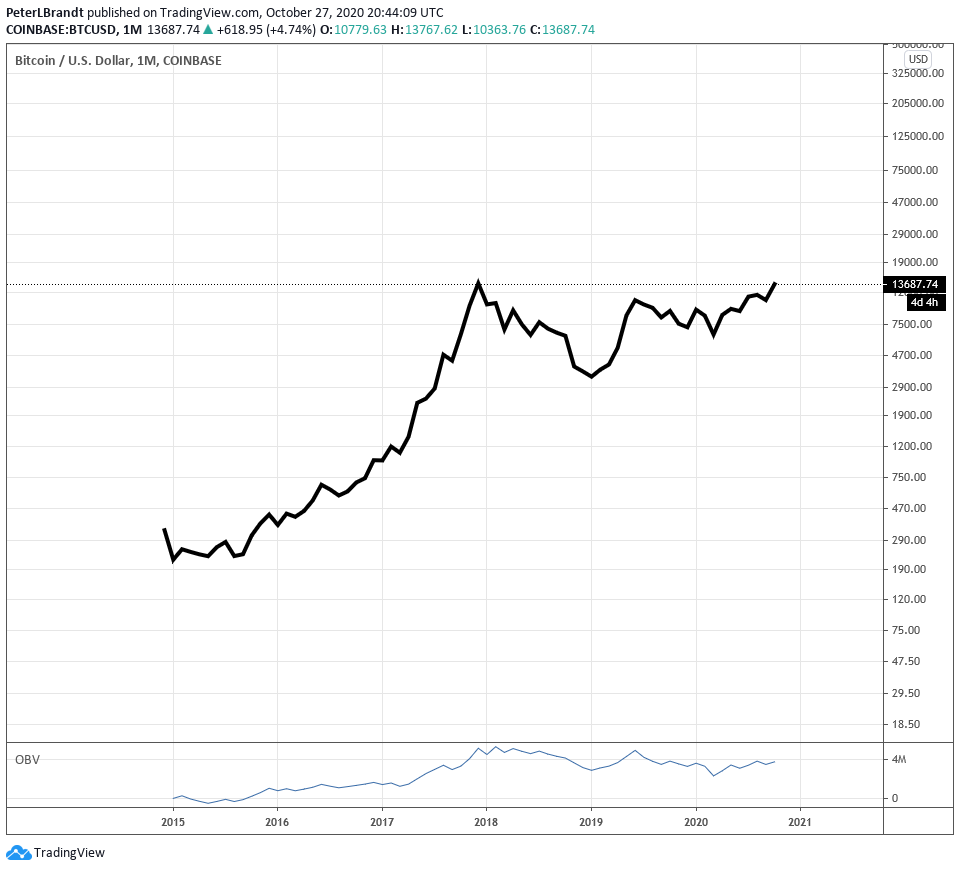 Crypto analyst Josh Rager also tweeted in anticipation of Bitcoin's upcoming monthly close, while pointing to the graph below:
"$BTC. You can't look at the current monthly chart for Bitcoin without smiling. Open skies overhead for Bitcoin as it's near to break the all-time high for monthly close at $13,880. If I'm on the outside looking in, this chart is a positive sign with new monthly high potential."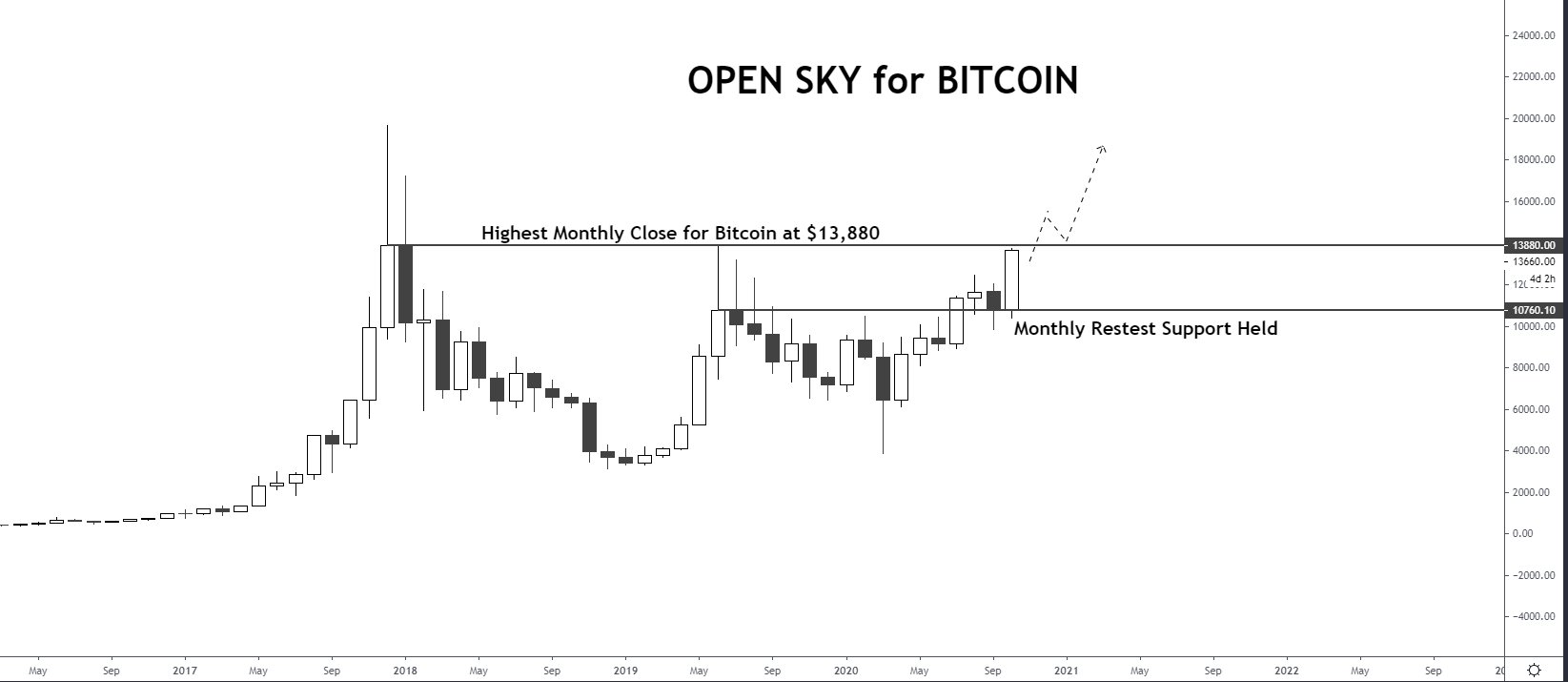 A crypto trader recently highlighted that a move towards surpassing $14,000 in the near term is likely. The trader tweeted:
"OKEx futures order book asks being pulled/executed at market in last few days as BTC consolidates. A move above $14, in near term is increasing in probability."
Raoul Pal: Bitcoin is eating the world
Wall Street veteran and CEO of Real Vision Group Raoul Pal said that Bitcoin is eating the world, and that it has become a "supermassive black hole that is sucking in everything around it and destroying it. He added, "This narrative is only going to grow over the next 18 months."
He highlighted that the current gold investors are soon going to turn to Bitcoin, as gold is breaking down, versus Bitcoin, which is surging despite the Wall Street market sell-off seen today. Raoul Pal explained in a series of tweets that other assets, including precious metals are now "dead in the water." He said:
"The supermassive black hole is going to suck in everything. Again, this is there best trade/investment and future opportunity I have EVER found and it has the power to give the little guy a chance to grab their share of the wealth creation before Wall Street does. Grab it."
As Bitcoin gains more dominance in the crypto market, Raoul Pal concluded that he does not see any point in holding any other assets, as he has not seen ever in his career a trade so dominant.
Image source: Shutterstock
Read More