Bitcoin Miner CleanSpark Acquires 36 MW Facility, 3,400 Antminers for $25M
CleanSpark, Inc., a US Bitcoin mining company based in Nevada, announced on Tuesday that it is expanding its crypto mining business to take advantage of opportunities that emerge in the ongoing bear market.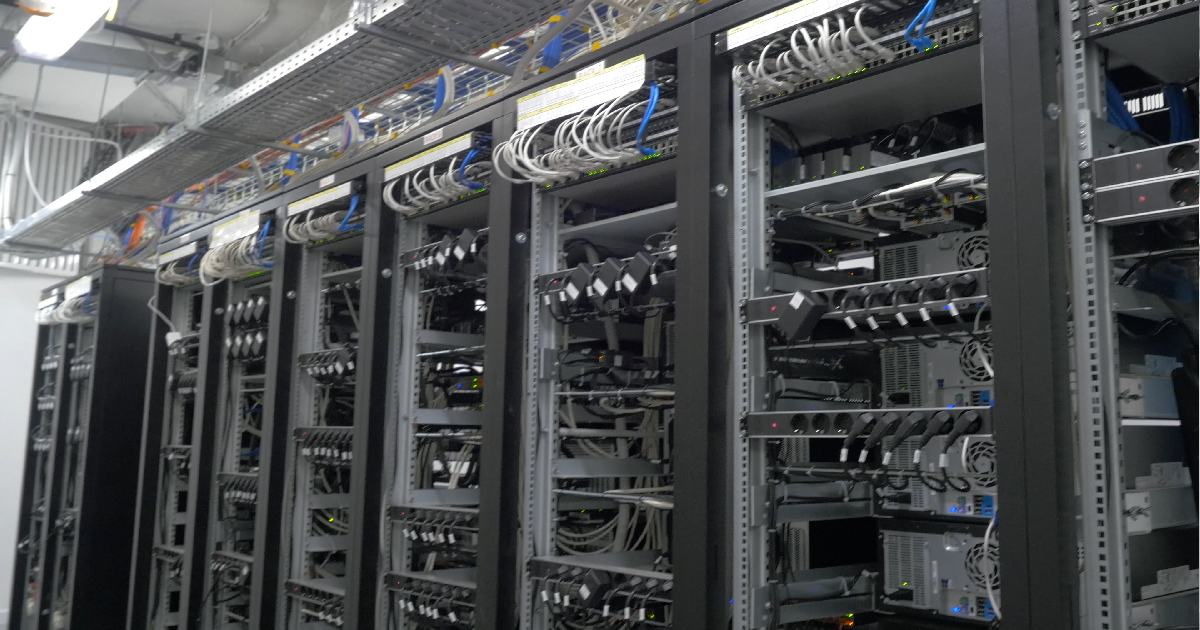 CleanSpark disclosed that it has entered into a definitive agreement with Waha Technologies, a low-carbon Bitcoin miner, to acquire a Bitcoin mining site (owned by Waha), which includes the mining facility and machines.
CleanSpark acquired an active Bitcoin mining facility located in Washington, Georgia, for $16.2 million. The firm also bought around 3,400 of the latest generation Antminer S19 series of machines for approximately $8.9 million from Waha Technologies.
Such machines, already operating at the acquired site, will add over 340 petahashes per second (PH/s) of computing power, CleanSpark said.
The firm said it will fill the balance of the 36 MW with machines already paid for and on hand. The site has exclusive rights to an additional 50 MW of power, making the site scalable to 86 MW.
CleanSpark seized on current market conditions to acquire the site. The firm stated that most of the acquired machines are the Antminer S19 or S19J Pro models, among the most power-efficient Bitcoin mining machines on the market.
CleanSpark expects to close on the transaction within the next 30 days, subject to customary closing conditions.
Zach Bradford, CleanSpark's CEO, further talked about the development: "We are excited to expand our footprint in Georgia. The market has been preparing all summer for consolidation, and we are pleased to be on the acquiring side. Our focus on sustainability and maximizing value for our stakeholders have put us in a unique position to take advantage of the current market's unprecedented opportunities. We are especially excited to be working with the citizens of Washington, GA, who have been so welcoming to us. We look forward to maintaining and growing jobs and infrastructure at our new campus in Washington."
The site is CleanSpark's third clean-energy facility in Georgia, with other locations in College Park and Norcross. The facility draws power mainly from low-carbon sources, such as nuclear energy.
Surviving the Bearish Market
Cryptocurrency mining firms have a lot of fixed costs, such as power, real estate, and rigs that do the actual mining.
That is the reason why it can be hell for their margins when the market significantly drops the value of funds they were holding in crypto like Bitcoin. As now the market seems to be in a prolonged bear market, mining companies are being forced to adjust.
In June, many publicly listed Bitcoin mining firms collectively sold more Bitcoin than they mined in May as the value of Bitcoin tumbled 45%.
For instance, in June, Bitfarms sold 1,500 Bitcoins for around $62 million and used the proceeds from the sale to reduce its debt.
Early last month, Core Scientific announced that it sold about $165 million worth of Bitcoins in June, as inflation and market turbulence piled pressure on public crypto companies. The NASDAQ-listed company sold 7,202 Bitcoins mined during June in order to enhance liquidity.
Last month, CleanSpark acquired 1,061 Whatsminer M30S rigs at a steep discount as it continues expanding its infrastructure.
As markets have slumped, firms have gone to great lengths to adjust their businesses; some are buying mining rigs, while others are pausing the construction of their mining sites, and others are expanding their projects.
Image source: Shutterstock
Bitcoin Miner CleanSpark Announces Second Quarter 2022 Financial Results, Beating Analyst Expectations
Read More