Bitcoin Miner Digihost Under Risk of Delisting from Nasdaq
Crypto miner Digihost is under scrutiny and has been threatened with getting delisted by Nasdaq for trading below $1 for 30 consecutive days.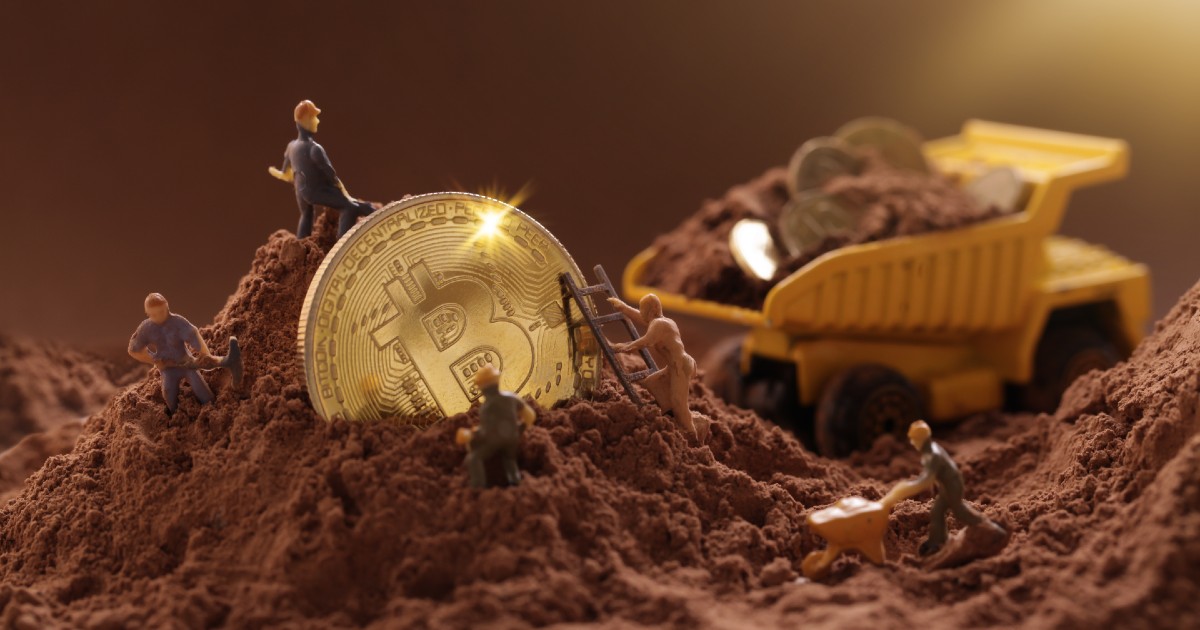 The bitcoin miner is among the many that have fallen into the danger zone of losing their spots on major U.S. stock exchanges.
Digihost has been given grace periods of up to 180 days to resolve the issue. The company must comply with Nasdaq listing rules by trading for $1 or more for at least 10 consecutive days.
In a document filed on last Friday, Digihost stated that the company's operations have been going on as usual despite the complaint.
"The Company's business operations are not affected by the receipt of the Notification Letter, and the Company fully intends to resolve the deficiency and regain compliance with the Nasdaq Listing Rules," Digihost said in the filing.
Besides Digihost, two other public mining companies have also come close scrutiny from Nasdaq.
Public miners — Mawson Infrastructure Group and BIT Mining - need better stock performance to keep their listings on Nasdaq and the New York Stock Exchange (NYSE), respectively.
Three other companies fell under the $1 threshold last week alone, and only a few have been trading slightly above that threshold.
In case, the stock price does not recover to over $1 per share, many companies will potentially get delisted from Nasdaq.
The stock price fall is related to the coin's cost, which has fallen about 50% in the last six months and 70% since the all-time high of around $67,550 in November last year.
Furthermore, rising power costs have also added to the strain as it has squeezed profits for bitcoin miners and mining difficulty jumped 13.55% last week to an all-time high.
Meanwhile, last week, a group of crypto firms led by Bitcoin mining tech provider Braiins and Block Inc's subsidiary funding Bitcoin development called Spiral are promoting the adoption of Stratum V2 protocol.
The upgrade from Stratum V1 would improve security for miners and for the network, help further decentralize the network, and make communication more efficient, a joint statement from Braiins and Spiral said.
Stratum's second version (V2) promises to bring many improvements to the protocol, including censorship resistance and allowing miners to choose their own work rather than being assigned workloads by pools, which would increase the Bitcoin network's decentralization. The report elaborated that the upgrade is necessary to support an increase in pooled mining and further growth in hashrate.
The working group now focuses on building and sharing tools for all mining firms to rapidly and seamlessly upgrade to Stratum V2 protocol.
As per the announcement, the working group has released the first version of an open-source Stratum V2 reference implementation (SRI) for testing. The report said that the SRI will allow anyone to run the upgraded protocol or use it as a guide for their own implementation of Stratum V2.
Image source: Shutterstock
Crypto Firms Join Forces to Push for Stratum V2 Bitcoin Mining Upgrades#https://blockchain.news/news/crypto-firms-join-forces-to-push-for-stratum-v2-bitcoin-mining-upgrades


Read More