Bitcoin Mining Revenue Reaches a 2020 Yearly High of $21 Million per Day
Market sentiment for Bitcoin has been extremely positive lately, with the digital asset recording a surge nearing its all-time high.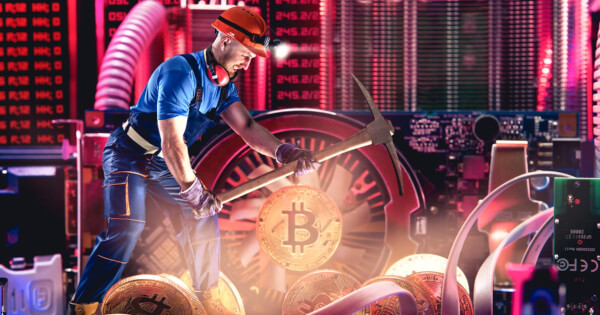 Adding on to the bull run is another win. Blockchain data analytics Glassnode has reported that Bitcoin (BTC) mining revenue has hit a new 2020 record, with $21 million per day earned. The milestone includes block rewards and transaction fees and was achieved on November 18, with Bitcoin's recent bull run to $18,500. Per Glassnode:
"#Bitcoin miner revenue is back at pre-halving levels."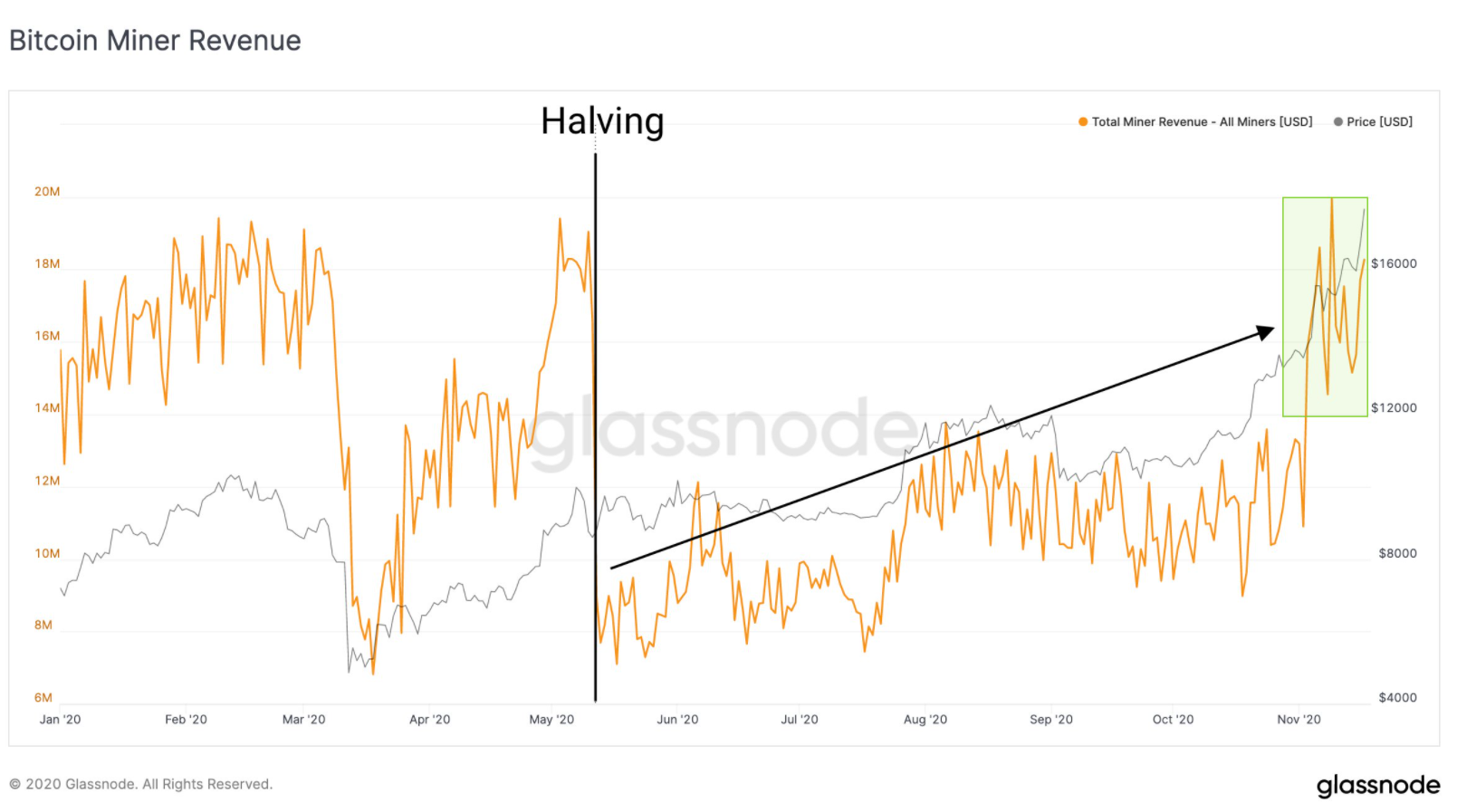 Source: Glassnode via Twitter
Bitcoin mining is essential for issuing new Bitcoins, confirming block transactions, and maintaining the blockchain network.
With Bitcoin mining revenue returning to its pre-halving earnings of $20 million, the blockchain is reported to be healthy and thriving, suggesting that Bitcoin market sentiment is bullish and market conditions for cryptocurrencies are currently positive all-around.
Bitcoin mining rewards have increased significantly in sum since its slump induced by Bitcoin's halving in May. Earlier this year, BTC mining rewards were slashed for a third time since the cryptocurrency's inception, going from 12.5 to 6.25 BTC per new block. Rewards tanked following the halving of the digital asset, with revenue sinking to $7 million per day. The decrease in mining revenue was attributed not only to Bitcoin halving, where coins earned by miners for validating transactions were slashed by half, but also to the crypto market crashing back then in tandem with the coronavirus pandemic.
Bitcoin mining revenue has since recovered. According to market experts, the high rewards are influenced by Bitcoin's price climbing higher, and by a high hash rate. Currently, hash rate is growing and reported to be 10% from its highest recorded level.
Will Bitcoin investments be normalized in the future?
The "digital gold" cryptocurrency has been backed by many institutional investors this year, and many suggest that this is only the beginning of bigger investments pouring into Bitcoin. Glassnode findings also indicated that following Bitcoin's price run past $18K, a near 25,000 new Bitcoin addresses were created in the span of an hour.
Though this does not necessarily translate to new investors converting to the Bitcoin bandwagon, as a crypto trader can hold more than one digital wallet, the findings by Glassnode suggest that there is a growing interest in Bitcoin.
Currently, the digital asset has pulled back slightly from its $18K surge, trading at $17,709.73 on CoinMarketCap.
Image source: Shutterstock
Read More