Bitcoin Poised for a Breakout, BTC Price Shows First Buy Signal Since COVID Crypto Market Crash
Bitcoin's price has been trading around the $10,000 level for weeks, however, this could all change as Bloomberg said that technical indicators suggest Bitcoin (BTC) could be poised for a breakout.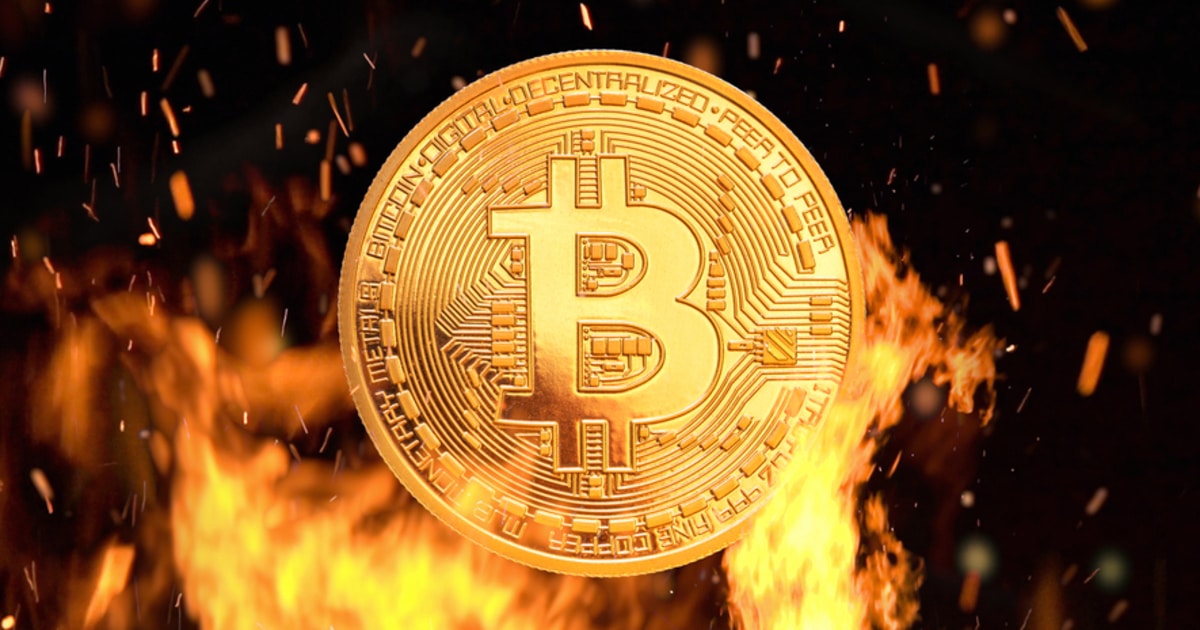 According to the GTI Global Strength Indicator, Bitcoin showed its first buy signal since March, when the coronavirus led to the crypto market crash. The world's largest cryptocurrency rallied 200 percent after the Bitcoin crash in March.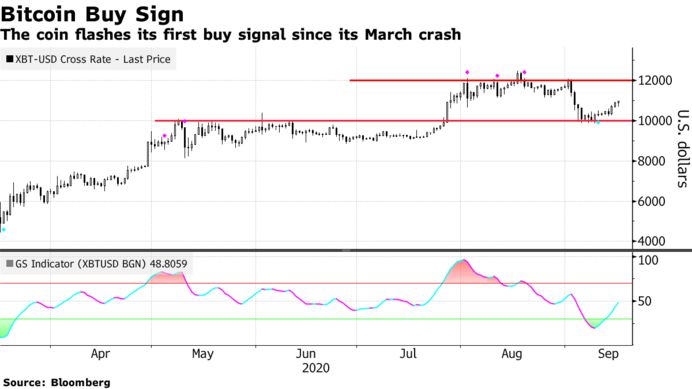 Bitcoin was trading in the past 24 hours, surging past the $11,000 resistance level, however, has retraced slightly at press time, trading at $10,897. Steve Ehrlich, CEO and co-founder of Voyager Digital said:
"Bitcoin is extremely resilient and as it gains more and more adoption, in conjunction with better regulations suited to support Bitcoin, it continues to demonstrate its position as a reliable store of value."
Although Bitcoin's price has been swinging around $10,000 to $12,000 in the past few months, BTC's price has been up about 100 percent since mid-March. Due to the widespread risk-on sentiment, Bitcoin and altcoins have been seeing gains in conjunction with US equities.
Recently, large institutions have been eyeing the cryptocurrency, with Fidelity launching its institutional Bitcoin fund in late August. Billion-dollar intelligence firm, MicroStrategy has also purchased two large sums of Bitcoin, first in August, and the second time recently in the past few days. MicroStrategy CEO Michael J. Saylor also named Bitcoin as "digital gold," in a press release explaining why the company chose Bitcoin as the firm's primary reserve asset.
MicroStrategy's move to hedge its cash reserves using Bitcoin has stirred a complimentary move among Wall Street investors including billionaire Paul Tudor Jones. The foremost investor believes that the continuous printing of more money to cushion the coronavirus effects will spike inflation, making fiat currencies unattractive in comparison with digital assets like Bitcoin. Nigel Green, chief executive and founder of deVere group commented:
"Bitcoin's key characteristics, such as its fixed supply and how transactions are immutable, distributed, non-sovereign and decentralized are highly attractive for investors in an uncertain but increasingly digitalized, tech-driven world. It has already earned it the label 'digital gold' and I believe its status in this regard will grow exponentially over the next year or two."
Image source: Shutterstock
Read More