Bitcoin Price and Altcoins Spike On News of President Trump's Recovery Against COVID-19
The Bitcoin price briefly spiked to $10,750 along with a surge in altcoins on the news that United States President Donald Trump may be discharged from hospital following his bout with COVID-19—as well as news of fresh economic stimulus packages.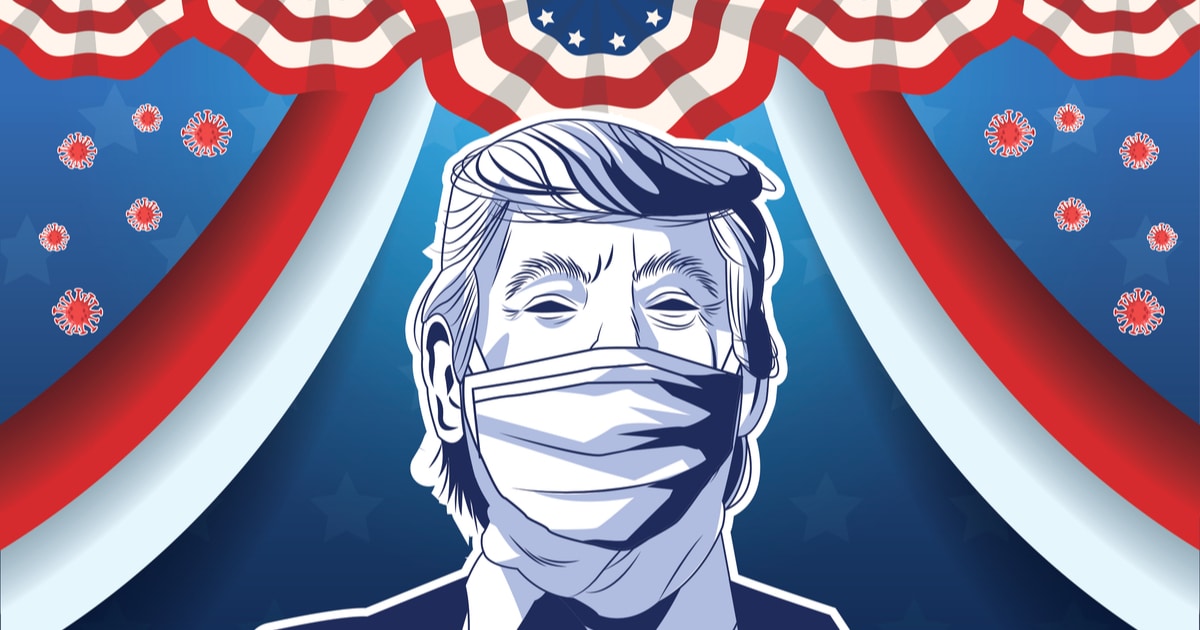 Following the reports that US President Trump, and First Lady Melania Trump both tested positive for COVID-19 the stock market opened low and Bitcoin fell slightly dropping by 3.83% trading at $10,470.15 on Oct 2.
Since this slight drop, price movements have remained relatively calm. Despite some fear and uncertainty, Bitcoin and the altcoin markets have had an increase in their combined market cap to around $6 billion dollars since yesterday, when news surfaced that President Trump could be released from hospital as soon as today after contracting the coronavirus.
Trumps Discharge, Stimulus, and Bitcoin
Since reports of US President Trump's possible discharge from hospital after treatment for COVID-19, which may happen as soon as today, the markets reacted positively. The S&P 500 rose along with the Futures markets effectively reversing losses from Friday's dip.
Bitcoin (BTC) which is currently moving in tandem with the stock market, also rose spiking to $10,750.
In a live video update posted on Twitter on Sunday, President Trump asserted he had a new understanding of the coronavirus, he said:
"It's been a really interesting journey; I learned a lot about Covid […]I learned it by really going to school—this is the real school; this isn't the 'let's read the book' school, and I get it, I understand it. It's a very interesting thing and I'm going to be letting you know about it."
At the time of writing Bitcoin price currently stands at $10,670 but the increased correlation between Bitcoin and Wall Street coupled with the news of fresh stimulus payments could prompt gains for the pioneer cryptocurrency. Coupled with the news of fresh stimulus. In the past 24 hours, the BTC price has remained stable and appears unlikely to crash as originally feared.
Image source: Shutterstock
Read More