Bitcoin's Price Hit its Second-Highest Ever Monthly Close on its 12th Birthday
Bitcoin (BTC) price recently reached $14,000 for the first time since January 2018, making a new high in 2020. After crashing to $3,700 in March this year, Bitcoin managed to recover and make a massive rally as Bitcoin's price managed to cross $14,000 over the weekend, it was also Bitcoin's twelfth birthday.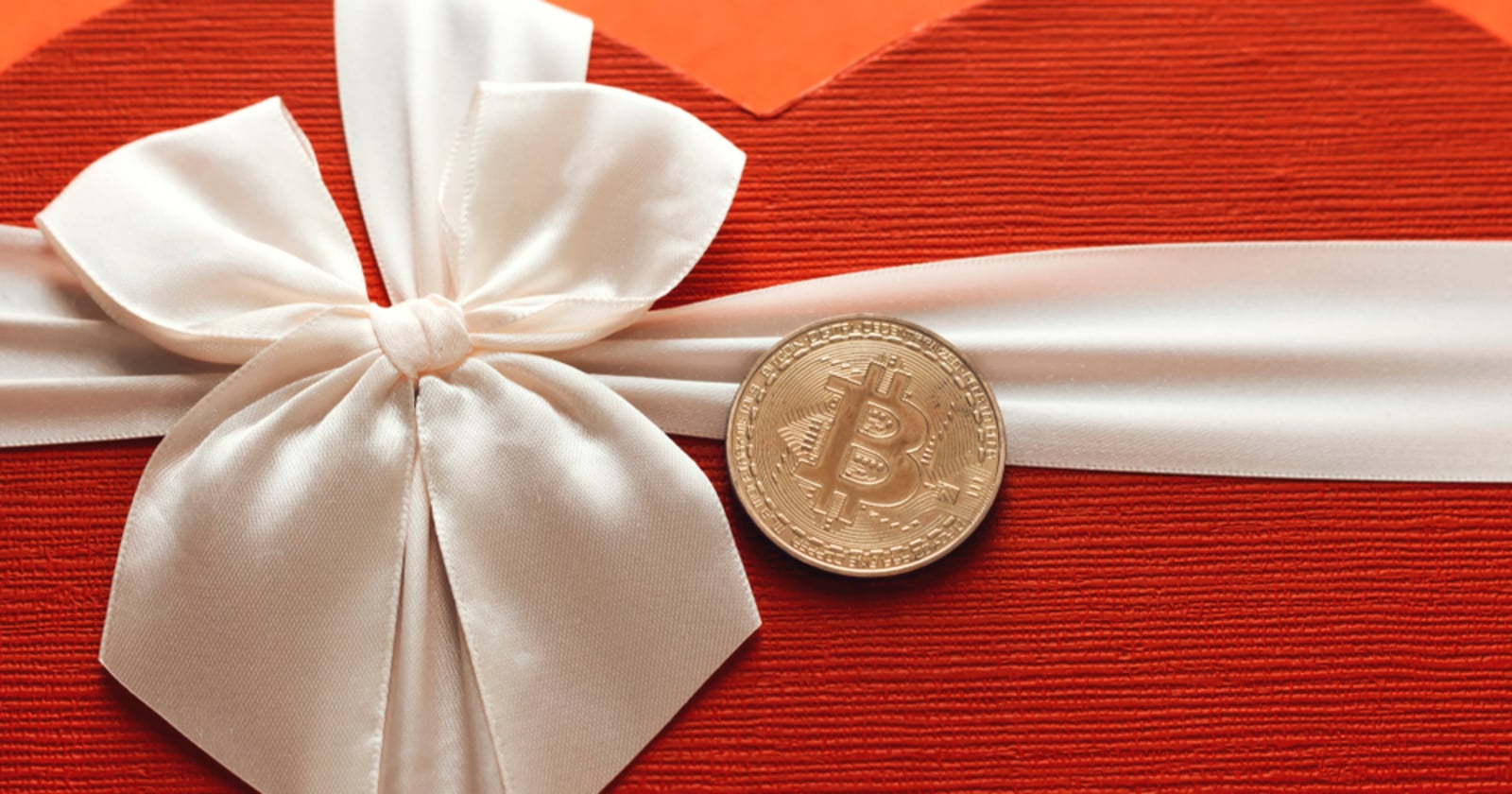 Bitcoin's price has since consolidated and is currently trading at $13,664 at press time. As Bitcoin managed to rise to $14,000, crowd sentiment has also been bullish and has shifted to euphoric, according to cryptocurrency analytics firm Santiment. However, Bitcoin's network activity and daily active addresses have not followed Bitcoin's price bullish momentum.
Bitcoin has moved ahead of most of the other top cryptocurrencies, indicating that the total market capitalization of the cryptocurrency market has moved in Bitcoins' favor.
Bitcoin hit its second-highest monthly close of all time
Bitcoin witnessed its highest monthly close in December 2017, during its massive bull run, reaching $13,850. In Bitcoin's recent October close, Bitcoin reached its second-highest ever monthly close, at $13,801. Crypto analyst Josh Rager believes that BTC will need to break above $13,880 to reach its new all-time high soon. He tweeted:
"Unless you live in a cave, you know that Bitcoin just hit its 2nd highest monthly close of all time. $BTC just needs to break above $13,880 for an all-time high close in the coming months."
Has Bitcoin its biggest breakout already?
As Bitcoin's dominance continues to grow, altcoins have not seen as big of the rallies witnessed by BTC. However, is Bitcoin's breakout over yet?
Recently, a cryptocurrency analyst shared Bitcoin's historical volatility index, saying that BTC could see more potential upside momentum. He tweeted while pointing to the graph below:
"$BTC ( Volatility) looks to be getting ready to pop again... this next break will be a substantial #bitcoin price movement…"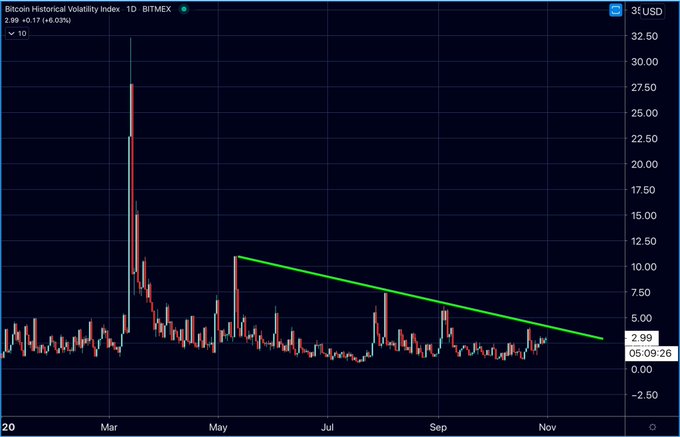 Source: Bitcoin historial volatility index via Twitter 
With the trendline highlighted in green, the analyst believes that it will spark a move of macro importance if Bitcoin breaks above the line.
Image source: Shutterstock
Read More