Bitcoin Price Hits New All-Time High of More Than $19,800 as Tyler Winklevoss Says "Cash Is Trash"
Bitcoin has finally managed to break past $19K again. This time, it even surged past its 2017 all-time high, trading north of $19,800 late Monday night.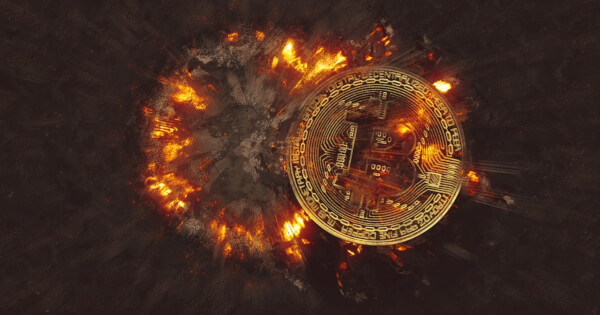 Bitcoin managed to break past its old all-time high achieved in 2017. The digital asset pushed past $19,780 on certain exchanges and even hit $19,844 as it approached the crucial $20K level yesterday night. Bitcoin (BTC) price is still bullish at the moment, although it has pulled back slightly, trading around $19,515.00 on CoinMarketCap at press time. It is currently up 6.88% in the past 24 hours.
Although it only rose by approximately 6% on coin exchanges and Bitcoin price indexes, the increase is significant as the price since Friday has gone up by at least $2000, due to the cryptocurrency's incessant volatility. In just a year Bitcoin has managed to increase by about 170%, according to The Guardian's data charts.
This time around, the price increase is backed by bigger support with the likes of institutional investors, such as Square, MicroStrategy, Stone Ridge Asset Management, and Grayscale pouring large sums into Bitcoin. This time around, thanks to institutional investors, the approach to $20K is seen as an eventuality, despite its volatility in price. Paolo Ardoino, the Chief Technology Officer at Bitfinex, shared with Blockchain.news:
"Bitcoin's ascent today to a new all-time high of US$19,844 will captivate. Still, of far greater consequence are the fundamentals giving fuel to this rally, notably the increasing presence of institutional investors."
He added that any investments pouring into Bitcoin will still have an effect, as BTC was a budding asset. Ardoino told Blockchain.news:
"Bitcoin is still nascent and even relatively small allocations into the asset class from investment funds can have a seismic impact."
Altcoins follow Bitcoin's upward trajectory
With Bitcoin's increase in price, other altcoins followed suit. Ethereum is currently trading at $605.46 on CoinMarketCap, up 3% in the last 24 hours. Ethereum may be set to gain even more with the release of Ethereum 2.0 set for 12 pm UTC. Ripple's XRP token has also been bullish and followed Bitcoin's upward trajectory, up 4% the past 24 hours. Edward Moya, a senior market analyst at foreign exchange firm Oanda, shared with The Guardian:
"Bitcoin and all major altcoins are rallying strongly, and it seems the momentum trade is strengthening as mass media outlets embrace crypto coverage."
Winklevoss – Bitcoin is the best asset
Many Bitcoin bulls have applauded Bitcoin's surge, with Gemini co-founders Tyler and Cameron Winklevoss leading the pack. Previously, Tyler Winklevoss had made the case for Bitcoin achieving $500,000. Now, the Bitcoin billionaire tweeted:
"Cash is trash. When #Bitcoin hits 500k, @cameron and I will put on these penguin suits again."
Winklevoss had asserted time and again that Bitcoin was a store of value like no other. Because the cryptocurrency has a maximum supply of 21 million, its scarcity will be sure to play a factor in its increased value in the long run. Additionally, the Gemini co-founder previously said that "Bitcoin is ultimately the only long-term protection against inflation."
In comparison with gold, oil, and other assets, Tyler Winklevoss stipulated that Bitcoin was like no other asset and that it was here to stay. The approach to the $20K level may only be the first step towards achieving bigger milestones, such as a run towards $500K.
Image source: Shutterstock
Read More