Why Bitcoin's Price Is Rising Despite Selling Pressure from Crypto Whales
According to on-chain data analytics firm CryptoQuant, Bitcoin whales have been depositing their digital asset funds into exchanges recently, potentially signifying an intent to sell.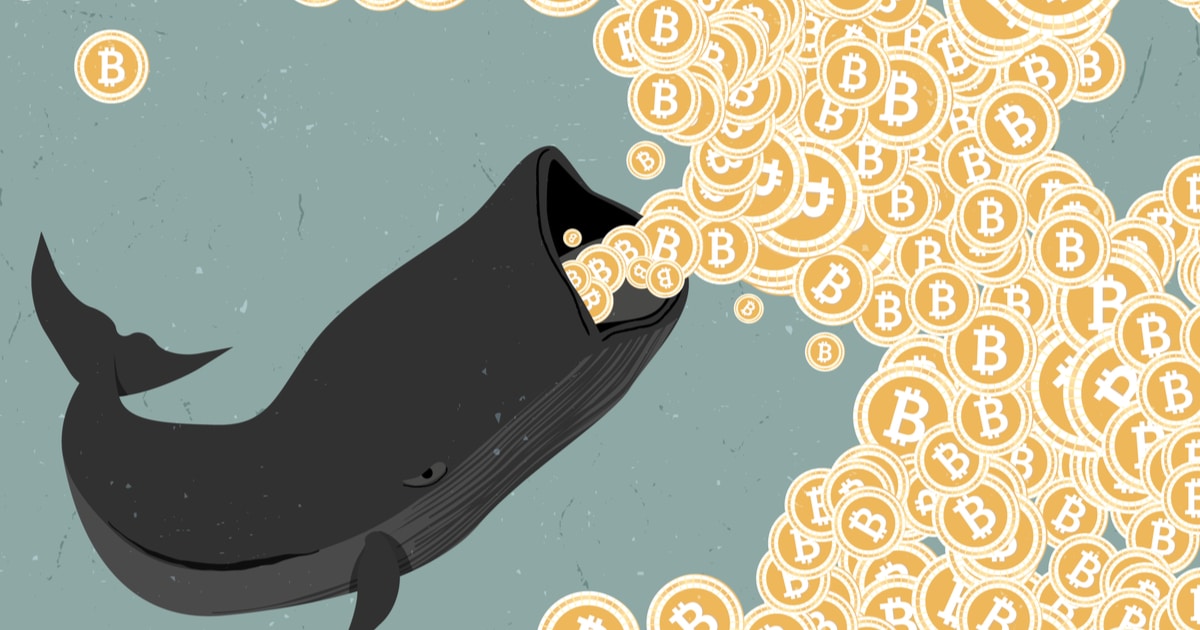 Data shows Bitcoin deposits to exchanges have gone up
Typically, wealthy investors hold their Bitcoin (BTC) funds in cold storages - offline - rather than exchanges, the reason being that it secures their huge amount of digital assets and eliminates a potential security breach from hackers. However, though it has not happened yet, blockchain analytics seem to indicate that Bitcoin whales may soon be selling some of their cryptocurrency capital, as more deposits have been made to cryptocurrency exchanges.
Though crypto selloffs usually result in the digital currency's price dropping slightly, it has been observed that Bitcoin has been more bullish now than ever, despite the seemingly growing selling pressure of the digital asset. A crypto enthusiast retweeted by the CEO of CryptoQuant analytics firm said:
"#Bitcoin's macro view remains bullish as the Exchange $BTC Balances continue to decline sharply since March (whales are not yet selling. Even at $13,000.) There's also around 136k BTC currently locked in WBTC/RenBTC."
Why Bitcoin is surging despite selling pressure
According to market analysts, there may be two explanations for Bitcoin's current rise in price despite the forecast of Bitcoin whales preparing to liquidate their crypto funds.
First of all, demand for Bitcoin and the number of investors willing to onboard the mainstream cryptocurrency may be greater than the selling pressure of Bitcoin from retail and institutional investors. As the cryptocurrency rises in popularity, many are actively seeking to onboard its escalating success and secure their funds through Bitcoin as a hedge, with the current global economy in turmoil and the US dollar continuously depreciating.
Second of all, the institutional demand for Bitcoin has been growing significantly, popularizing the cryptocurrency as an optimal hedge for retail investors. With the recent news of Square acquiring $50 million dollars' worth of Bitcoin, along with MicroStrategy and Stone Ridge Asset Management's respective $425 million and $115 million BTC purchase, others have increasingly considered the mainstream cryptocurrency as an alternative investment.
The last announcement by payments giant Paypal that it would let its customers transact with cryptocurrencies on its platform also resulted in Bitcoin leaping past a price hurdle of $13,000. This indicates that retail investors' sentiments regarding Bitcoin is strong, and may serve to up its price despite selling pressure.
Bitcoin to decouple from the S&P 500 soon?
The cryptocurrency has been extremely bullish lately, trading at $13,127.62 on CoinGecko at the time of writing.
Market analysts have been enthusiastic about the bull run, as it appears that the cryptocurrency may finally be decoupling from traditional stock markets, a move that BTC has previously been incapable of. Gemini co-founder Cameron Winklevoss, who along with his brother has long touted the advantages of owning Bitcoin, said:
"Stocks took a dive today. #Bitcoin is flat. The decoupling is upon us."
Image source: Shutterstock
Read More