Bitcoin Price Sets New Record High in 2020, 100% of BTC Wallets are in a State of Profit
Bitcoin has just set a record high today, surging above the $20,000 resistance level and setting a high at above $20,600. The world's largest cryptocurrency has been able to maintain its price above $20,000 for over an hour, at the time of writing.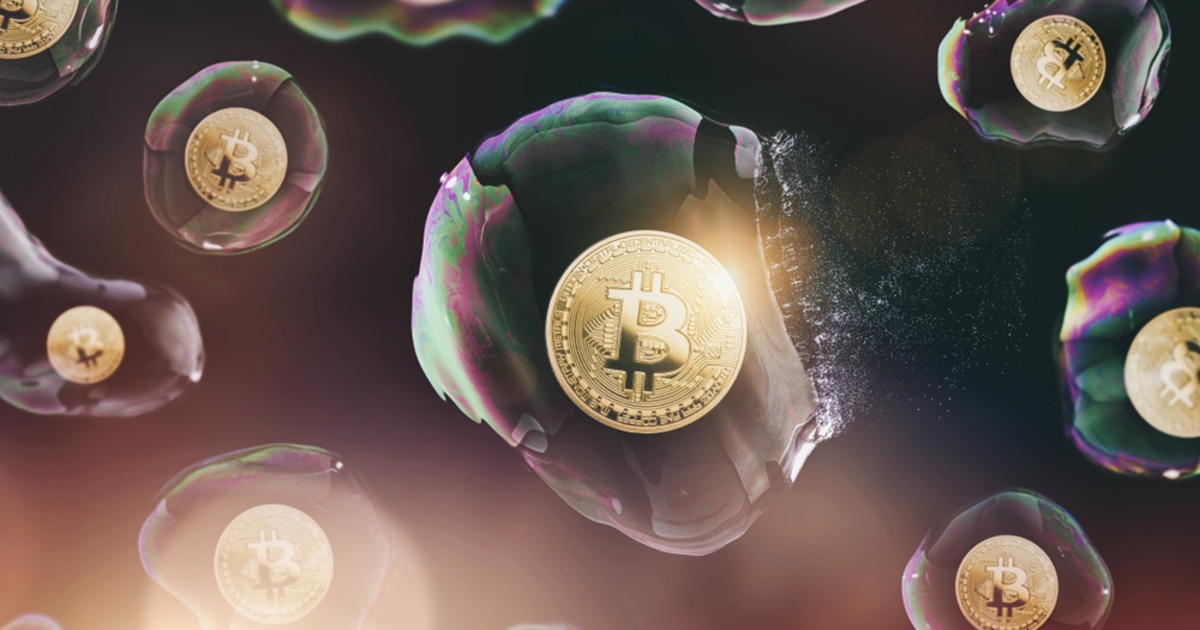 As Bitcoin has seen its price rally in the past hour, the amount of liquidations of short positions on Binance has reached $94,293,438, according to crypto analytics firm Glassnode. Bitcoin's price has hinted at this new all-time high as Bitcoin's hash rate has been showing strength just a few days ago.
Bitcoin's realized cap also reached $150 million just a day ago, with a 50% increase since the beginning of the year, and 25% in the past two months alone. Less than a day prior to Bitcoin's spectacular bull run towards $20,000, Glassnode also noted that Bitcoin's realized HODL rate has been steadily trending upwards in its 4th cycle, which indicates a bullish long-term picture. Glassnode explained:
"The #Bitcoin RHODL Ratio is on a steady upwards trend in its 4th cycle, painting a bullish long-term picture. Still far away from its 2017 top, it shows that $BTC has room to grow from here."
As Bitcoin reached above $20,000, setting its new all-time high price, Glassnode data showed that 100% of BTC addresses were in a state of profit. This means that everyone who has been holding Bitcoin has seen a profit because of this rally.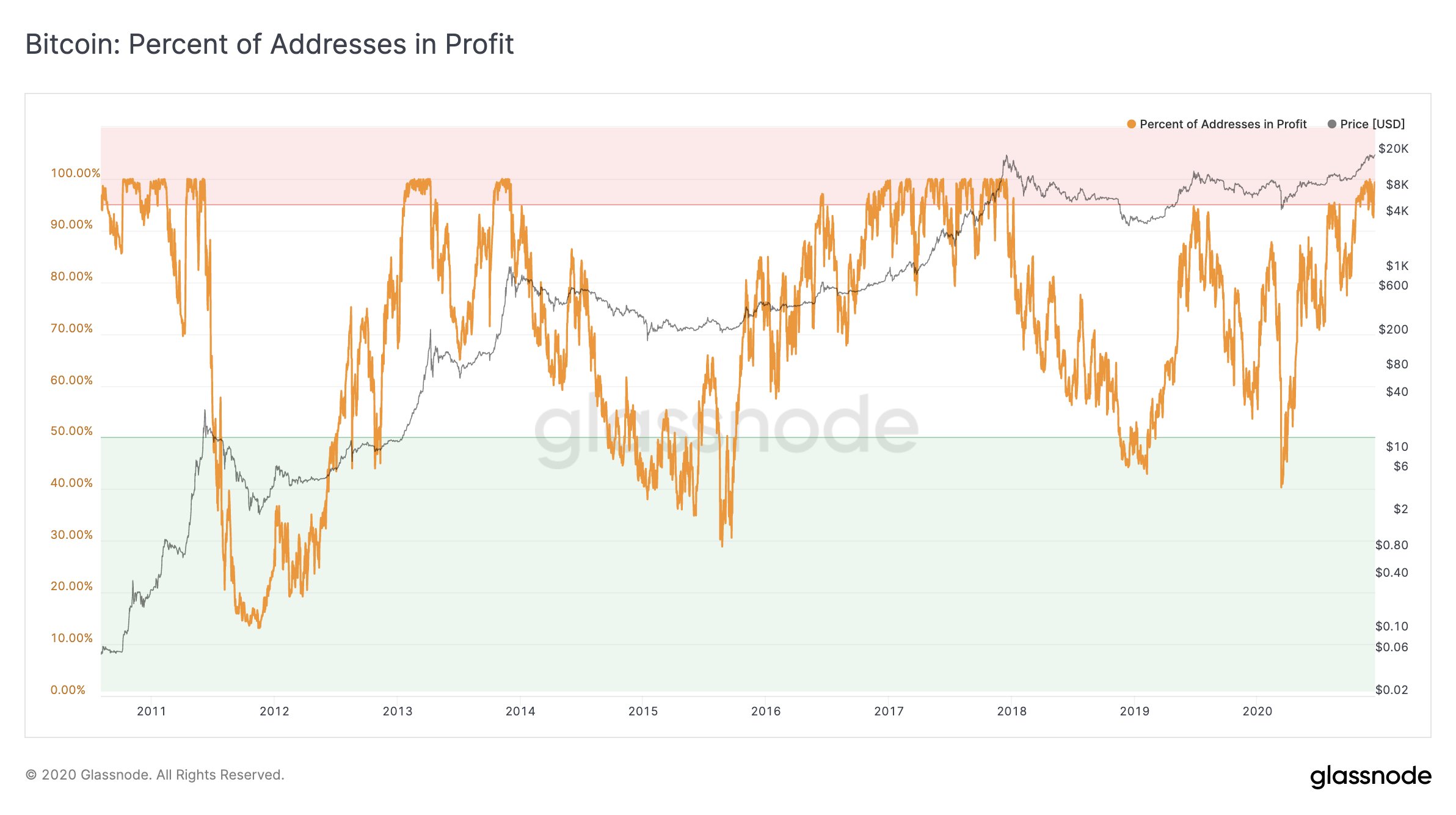 Earlier this year, Bloomberg predicted that Bitcoin's price could reach double of last year's high of $14,000, and indicated that the cryptocurrency was headed towards $20,000. As adoption is the primary Bitcoin metric, Bloomberg had an optimistic prediction of Bitcoin's price, which is now proven to be correct.
With the increased institutional adoption of Bitcoin, following MicroStrategy, Square, PayPal, MassMutual, and recently Ruffer Investment adopting Bitcoin had an overall bullish push for Bitcoin's price. Every institution that has adopted Bitcoin so far has profited, especially MicroStrategy, which invested before the bull run began.
MicroStrategy has recently also recently announced that it would invest in more Bitcoin, using the proceeds from the $400 million securities offering. MicroStrategy announced that the firm has plans to issue $400 million in convertible senior notes, which is a debt security that can be converted into the company's shares. The securities would be issued under Rule 144 of the Securities Act, which would only be made available for qualified institutional investors.
Image source: Shutterstock
Mike Novogratz on Why He Now Believes Crypto Should Take Up a Bigger Portion in Investors' Portfolios
Read More