Bitcoin's Price to Rally Like Tesla Shares, BTC Could Surge Beyond Past Fundamentals
In the past few days, Bitcoin has been steadily trading above $16,000, and is currently trading at $16,215 at press time. Since Bitcoin's price surpassed the $16,000 mark, the cryptocurrency has not been able to gain more bullish momentum as bulls and bears have balanced out.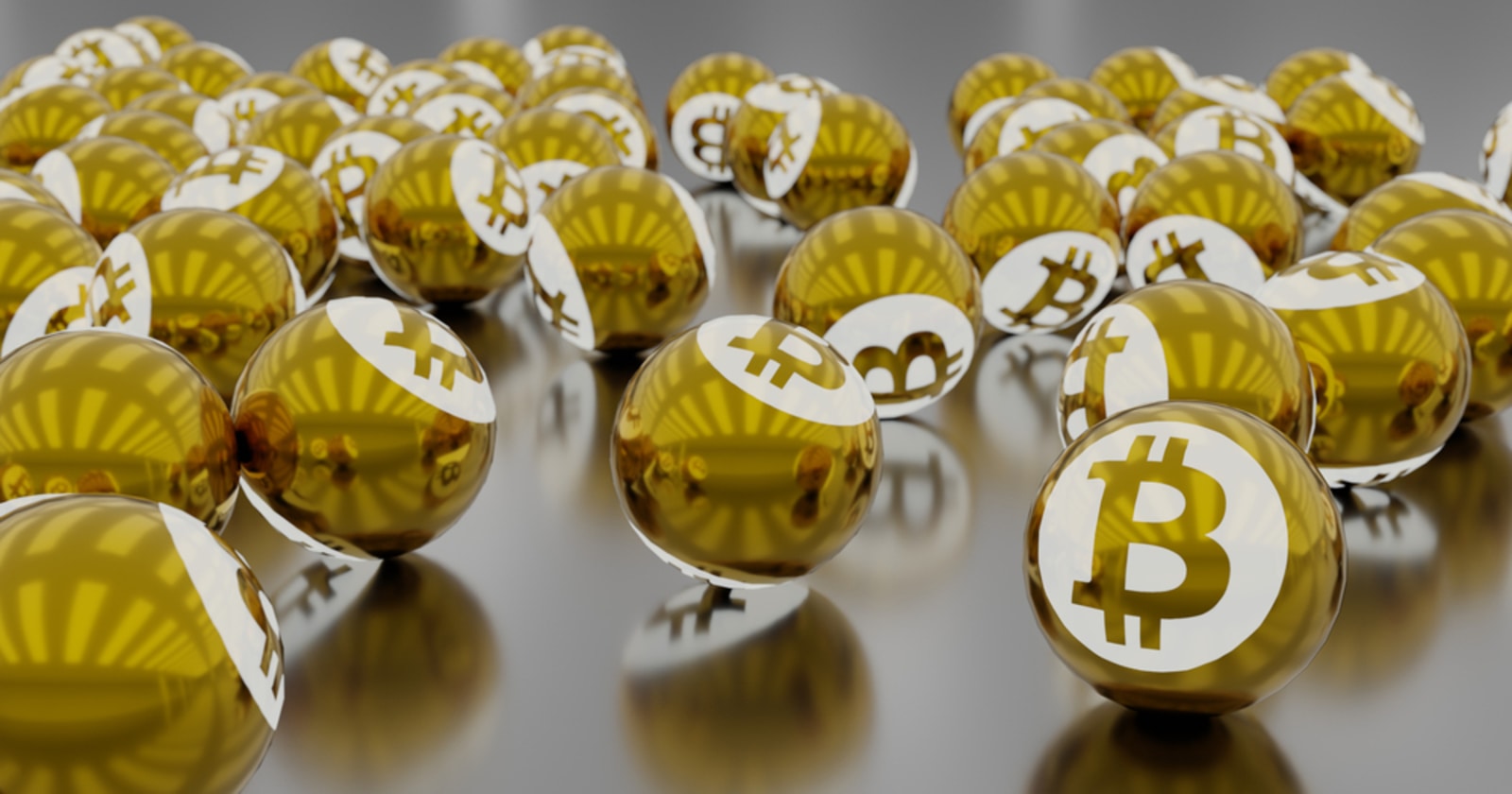 Bulls and bears have not been able to control Bitcoin (BTC)'s price action in the near-term, and has not shown any clear signs of its upcoming trends. However, Bitcoin's price action is crucial as many altcoins have rallied following Bitcoin's price trends, as a result of the world's largest cryptocurrency's bullish momentum.
A cryptocurrency analyst recently said that the $16,600 level could be the next level that BTC should secure, if the cryptocurrency aims to gain more bullish momentum going forward. While pointing to the graph below, the analyst said:
"Highs are looking ripe for the taking. A move to $16.6k should take care of that. Further confirmation on a reclaim of $16,150."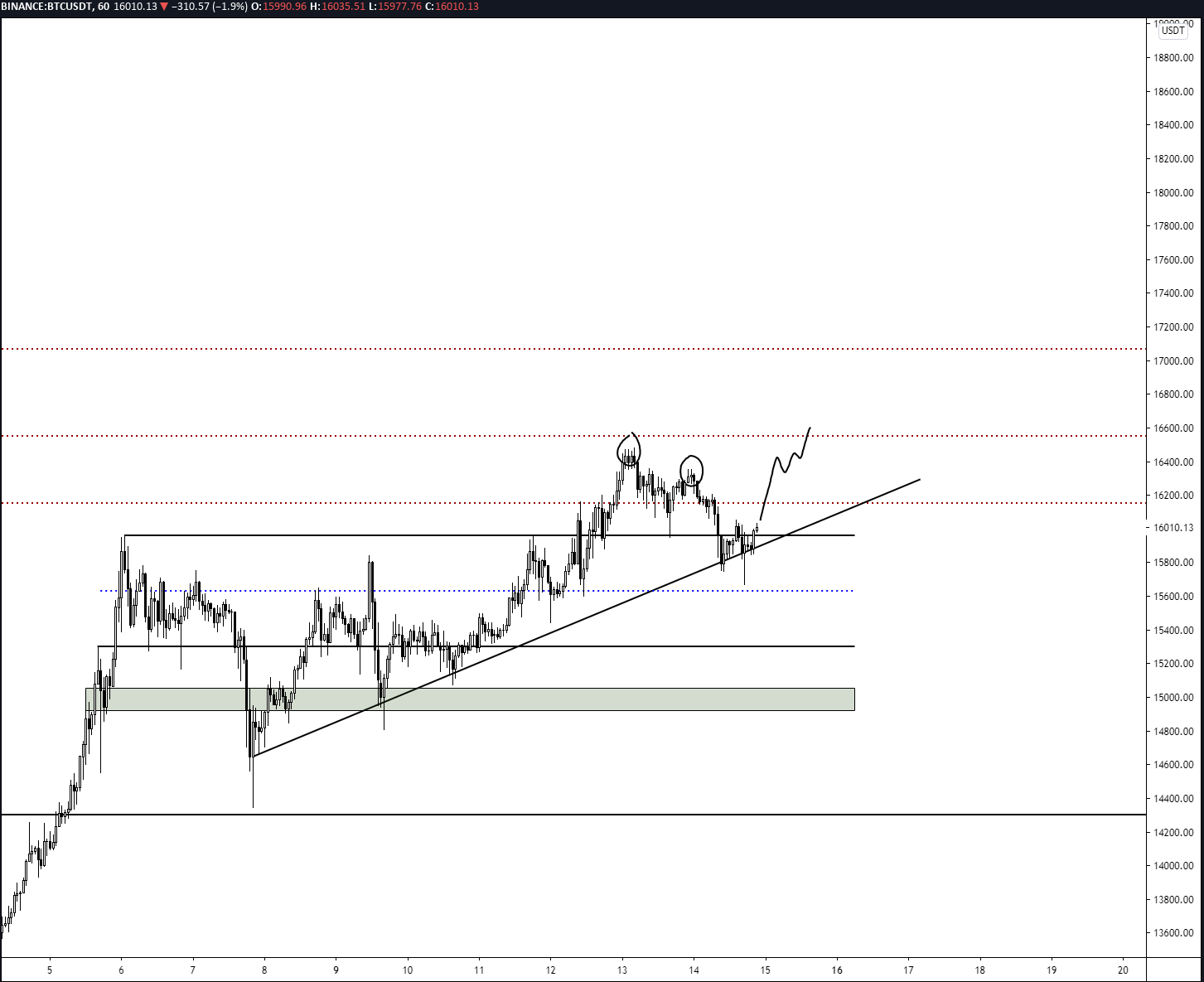 As Bitcoin's price has pushed above $16,150 currently, BTC's price could continue on rallying higher towards $16,600.
While Bitcoin was trading around the $16,000 level on the weekend, prominent crypto trader Willy Woo explained that the drop was not a concern, as Bitcoin was still showing bullish signs. He tweeted:
"Shaking off some bearishness technicals (4h RSI div, 8h TD9). Short and mid term on-chain fundamentals bullish, more coins scooped off exchanges, more users arriving. Buy the dip scenario."
With the increasing amount of Bitcoin being sent from exchanges, and the new highs of active users on the Bitcoin network, BTC could be only seeing its start of its bull run. Bitcoin's daily active addresses on the network hit a new high in 34 months on Nov. 13, and has just started to normalize again, according to crypto analytics firm Santiment.
Bitcoin could pull a "Tesla rally"
Although Bitcoin's recent price trading sideways have concerned many investors, however, economist and crypto analyst Alex Kruger has not doubted the cryptocurrency's upcoming trend. When he was asked about when it would be a good time to reduce his Bitcoin exposure, he explained:
"Been asked if there's a level were I would significantly reduce my bitcoin exposure. There isn't. There are levels were I would reduce exposure if intraday price action and/or funding metrics indicate may be putting in a local top."
However, Kruger would be concerned about Bitcoin's price action of BTC would reverse its tracks and head towards $13,000. Kruger is not convinced that this could happen, and further explained:
"$BTC revisiting 13K would make sense chartwise. But many current inflows are chart agnostic. $BTC could rip faces off in the next 2-3 months, pull a Tesla. The returns profile remains asymmetric. So not betting on a pullback."
Tesla's stock has seen some massive action this year, and is up by over 380 percent year-to-date. Tesla's overall rally in 2020 has defied many investors' expectations, and even rallying beyond past fundamentals, which could also be Bitcoin's upcoming price trend, as Kruger has compared the two assets.
Image source: Shutterstock
Read More