Bitcoin Could See Another Bull Run Soon as Pompliano Hints at a Major Government BTC Development
Bitcoin's price has been seen trading sideways in the past few days, within the range of $31,000 to $34,000. The world's largest cryptocurrency has witnessed a consolidation after reaching an all time high price at almost $42,000. Although the cryptocurrency is currently down by 12% in the past week, Bitcoin is still up by 20% in the past month.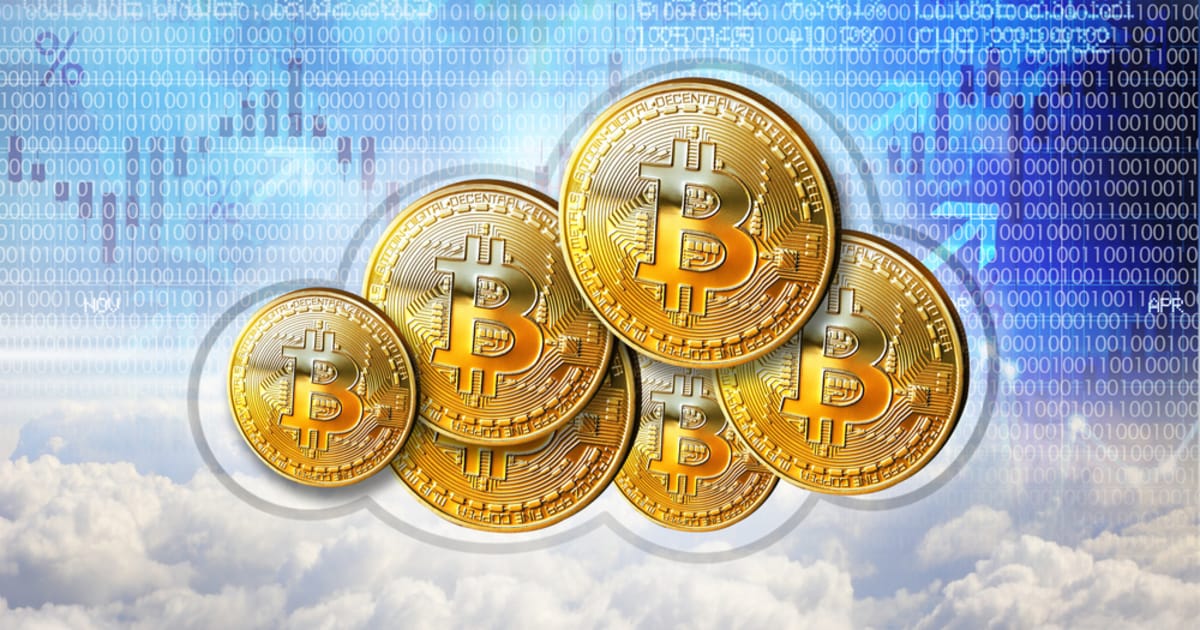 Bitcoin's recent price movement after reaching its all time high has created a lot of fear, uncertainty and doubt (FUD) in the market, especially to those who are new in the crypto space, and especially retailers. However, many indicators suggest that Bitcoin's price would still likely rally in the near future.
Cryptocurrency analytics firm Santiment noted that Bitcoin's long-term trend still continues to climb. Santiment explained:
"The long-term trend of #Bitcoin's address activity continues climbing. Both our 50-day and 200-day moving avg for addresses interacting on $BTC's network continues to show a steady climb, which is one of our top leading indications that price will grow."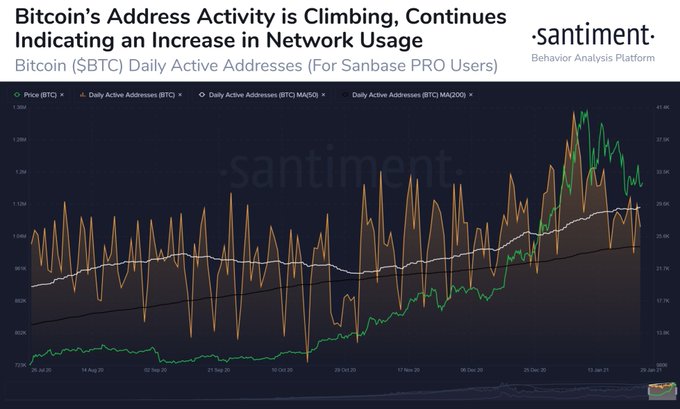 Santiment further showed data of Bitcoin's network value to transaction ratio (NVT), which continues to be encouraging for BTC's price. The analytics firm said:
"#Bitcoin has slid back to a low of $31.4k today, but the amount of unique $BTC moving between addresses continues to paint an encouraging picture. Our NVT Token Circulation model indicates that a bullish divergence remains clear for a 4th straight month at these price levels."
On-chain analytics firm Glassnode also suggested that there could be significant further growth for Bitcoin. Glassnode explained:
"#Bitcoin NUPL was rejected the entrance into the "euphoria" zone earlier this month. A near miss of the blue zone does not rule out significant further growth for Bitcoin. After a similar event in 2017, $BTC increased around 900% before hitting the top."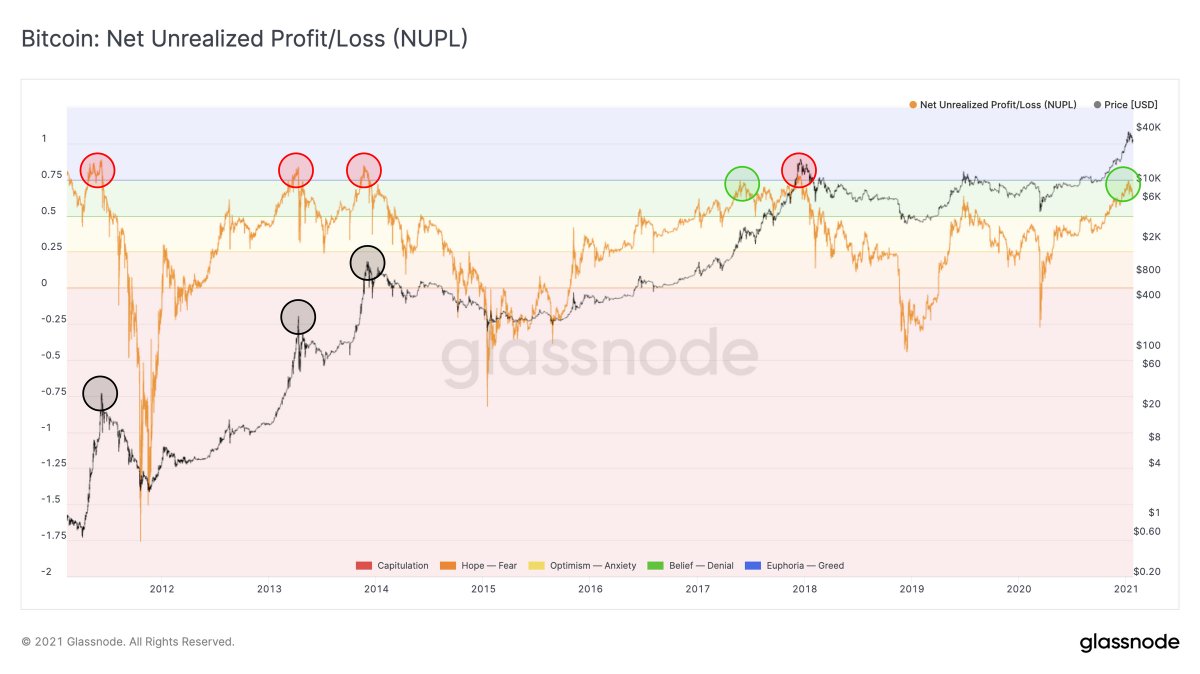 It is also worth noting that Bitcoin and other cryptocurrencies are due to see corrections around 30% after setting a temporary top. A cryptocurrency analyst is foreseeing that Bitcoin could reach around $60,000 after the 30-40% corrections.
Anthony Pompliano hints at something big around Bitcoin
Anthony Pompliano recently told the crypto Twitter community that something big is about to happen with Bitcoin. He stated that he has information surrounding a government leap towards Bitcoin. Pompliano announced:
"Just got an early look at something a government is going to launch tomorrow around Bitcoin. It is one of those small things that will feel like a milestone moment though. Leadership matters."
With institutional adoption being one of the key factors of the increase in Bitcoin's price in the past year, the announcement could be the start of Bitcoin's next bull run.
Image source: Shutterstock
Bitcoin's Market Cap is Likely to Eclipse Gold, BTC Price Valuation at $146,000 is Conservative, says Pompliano
Read More