Bitcoin Suffers Mild Drop but Analyst Who Predicted Decoupling Expects BTC Price to See Bullish Uptrend
In the past 24 hours, Bitcoin's price has witnessed some pullback, slumping by 3.5 percent, trading at $13,249 at press time. After almost two weeks of a steady uptrend, Bitcoin (BTC) is now trading over 4 percent lower from its high in 2020.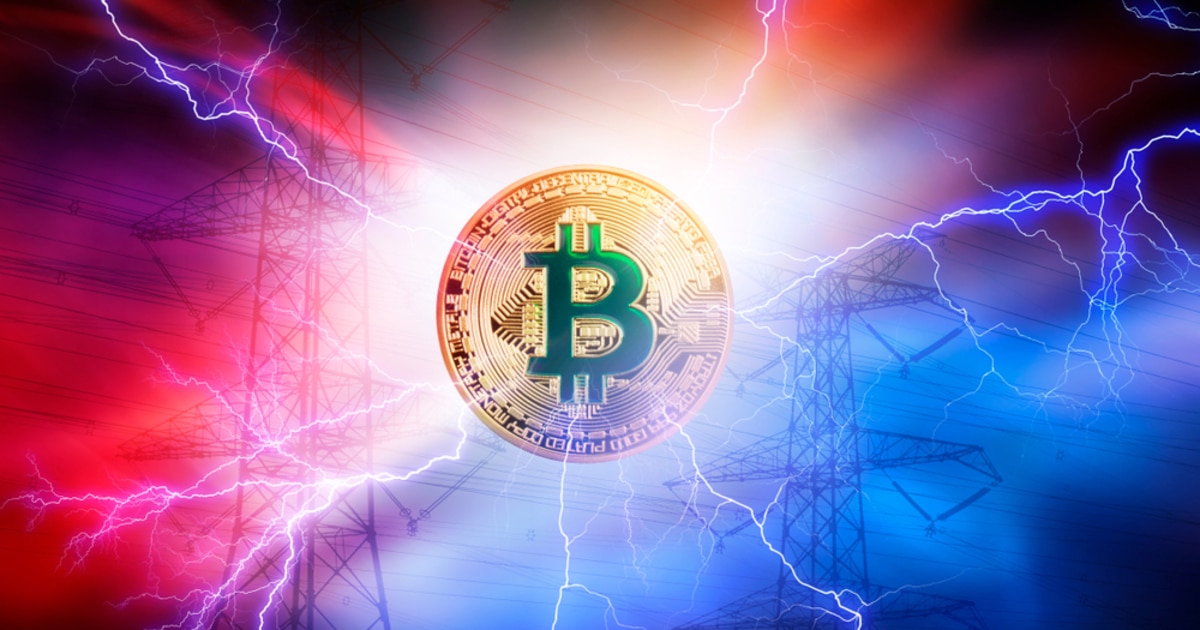 COVID-19 mentions driving down Bitcoin's price
Although BTC has been hit with some selling pressure, Bitcoin bulls have been sustaining the crypto's price above $13,000. According to crypto analytics firm Santiment, Bitcoin's price slump comes at a time where COVID-19 and coronavirus mentions have been on a rise on crypto discourse platforms, aligning with the increase in COVID cases in the US. Santiment noted:
"With #Bitcoin's price dropping a mild -3.4% today, we're seeing that #COVID19 & #coronavirus mentions are on the rise again on #crypto discourse platforms. This aligns with the rise in US cases, and there is still an evident inverse correlation with price."
The US stock market witnessed its worst day in several months, as concerns over the latest increase in coronavirus cases in the US has risen sharply. The worries of the potential impact on the global economy have taken a toll on US stocks. The US coronavirus cases have recorded an increase of 71,832 over the past week, and infections have also risen sharply across Europe.
The Dow Jones Industrial Average dropped 943.24 points, 3.4 percent on Wednesday, continuing its fourth consecutive day of trading in the negative territory. The Nasdaq Composite dropped 3.7 percent, and both the Dow and the S&P 500 have seen their worst day on Wednesday since June 11.
October was due for a Bitcoin bullish breakout since May
According to Santiment's Bitcoin Network Value to Transactions (NVT) Circulation model, the month of October was due for a BTC price breakout. Based on the heavily increased token circulation, the unique tokens interacting on the Bitcoin network, October's NVT signal indicated that it was the first bullish divergence month since May.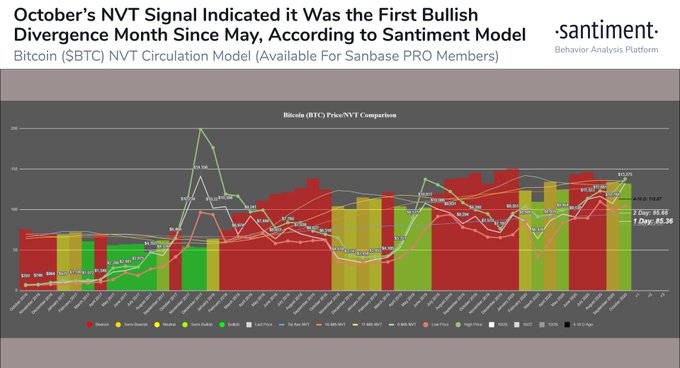 Source: Santiment via Twitter
The Network Value to Transactions (NVT) ratio is similar to the stock market price to earnings ratio, where it measures the over or under valuation of cryptocurrencies. The NVT can be calculated by taking the market capitalization of the cryptocurrency, which is also the network value, and divide it by the transaction volume in US dollars on the network.
What's next for BTC?
Crypto analyst Willy Woo pointed out that the organic valuation under NVT price from underlying long-term investors has already reached an all-time high. He suspects that Bitcoin will follow its bullish uptrend:
"While we wait for BTC post an all-time-high, both on the monthly chart of $14k and the 20k prior top. I'll point out that the organic valuation under NVT Price from underlying long term investors is already at an all-time-high. Price will follow."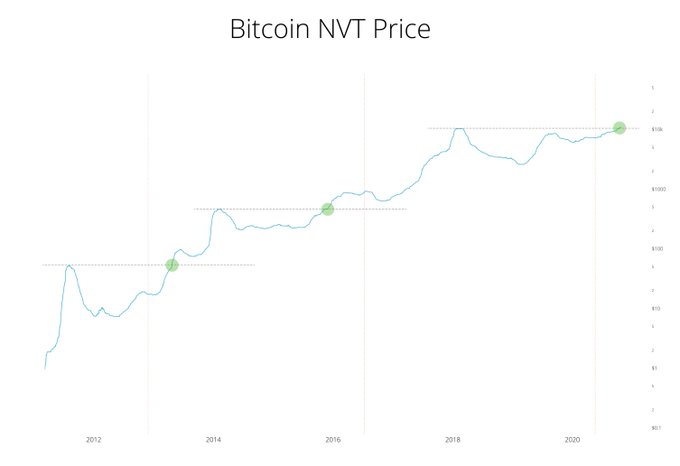 Source: Graph via Willy Woo
Bitcoin has recently seen its highest rally in 2020, having surged from under $12,000 to over $13,000 in less than two weeks. Bitcoin managed to hit a new high in 2020, and passed the $13,000 level for the first time since July 2019.
October could have been the first bullish divergence month due to PayPal and other institutions joining the cryptocurrency space. This was seen when Bitcoin and other cryptocurrencies managed to see gains soon after PayPal announced that it would let its customers use cryptocurrencies.
Image source: Shutterstock
Read More