Bitcoin Rebounds, Despite Bearish Confidence among Institutional Investors
The price of Bitcoin slightly rebounded, which has increased by 24.15% over the past week, according to Coinmarketcap.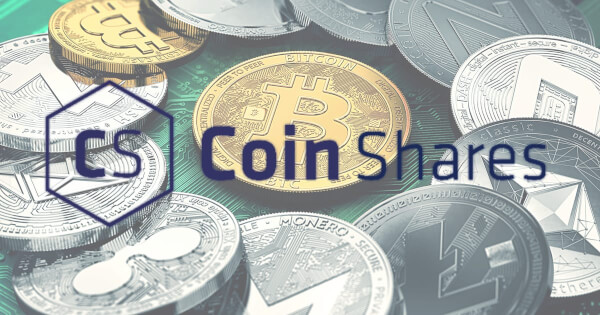 During the intraday, Bitcoin was trading at $36,954. The crypto market leader with a market cap of $691,522,863,909. On Monday, the price of Bitcoin surpassed the psychological barrier of $40K for the first time since June 16.
But despite the rebound in bitcoin prices, institutional investors seem to lack interest, with the institutional sentiment remains bearish.
Analysis company CoinShares released a report entitled "Digital Asset Fund Flows Weekly" on Monday, July 26. The report indicates the net outflow of digital asset investment products has reached $28 million, which is the third consecutive week of outflow of funds.
And the withdrawal of funds comes from Bitcoin. 85% of the total outflow amounting to 24 million funds were drawn from Bitcoin, a virtual currency investment asset, which is the biggest outflow since mid-June.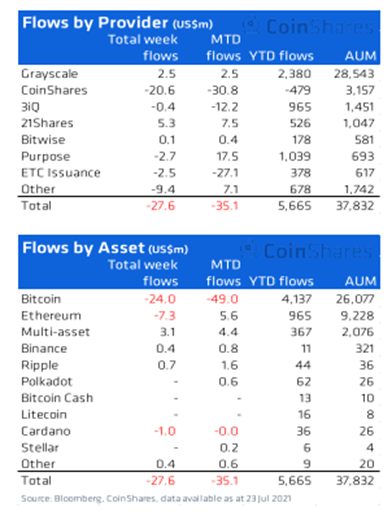 Coinshares stated that most of the funds showed varying degrees of outflow from Bitcoin and Ethereum. Ethereum also flowed out $7.3 million within a week, while multi-asset funds bucked the trend, with a total net inflow of $3.1 million, stating that:
"Last week's outflows suggest negative sentiment still pervades the asset class despite more recent constructive comments from key industry players."
Meanwhile, altcoins' inflows such as Binance's BNB token and ripple(XRP) were $0.4 million and $0.7 million, respectively.
Image source: Shutterstock
Amazon Denies Accepting Bitcoin Payments, BTC Price Drops Afterward
Read More