Bitcoin Whale Addresses Continue to Grow, as Smaller BTC Holders Sell at $23K for Profit
Bitcoin has recently surged above the $24,000 level and recorded a new all-time high. Breaking past its resistance level at $24K, Bitcoin managed to reach over $24,200, but has now consolidated slightly. Bitcoin is now trading slightly lower, at $23,833 at press time. In the past week, Bitcoin has surged over 24%.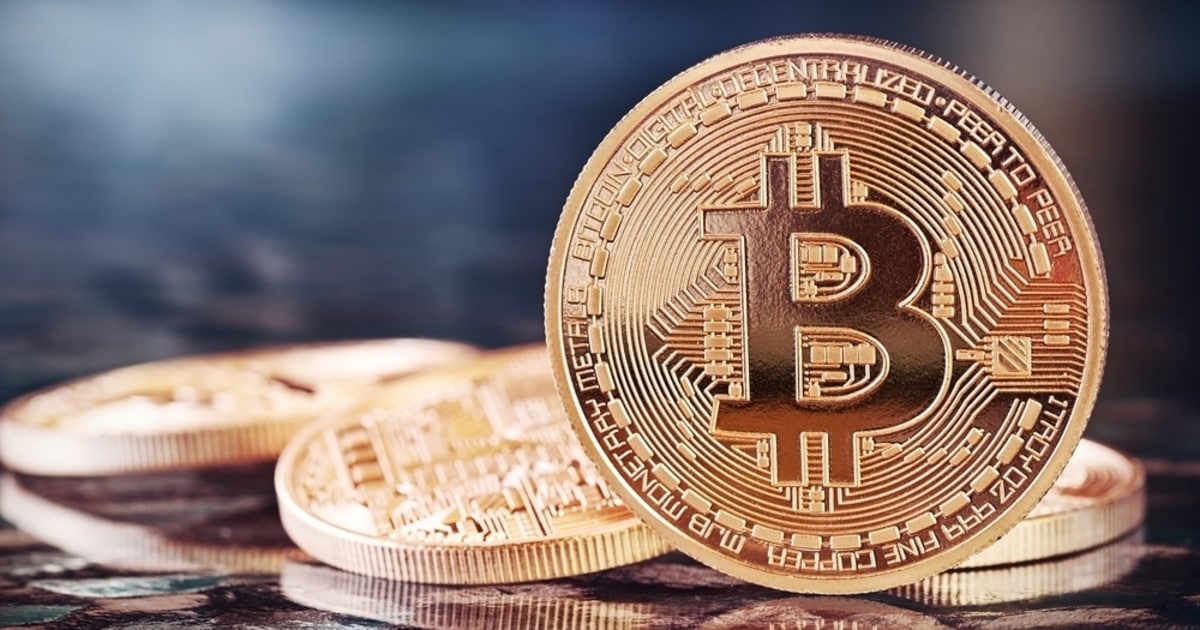 Crypto on-chain analytics firm recently noted that the number of Bitcoin holders with more than 1,000 BTC has continued to grow, almost reaching a new all-time high. However, addresses with under 1,000 BTC have been seen selling off since last week. Bitcoin holders with less than 1,000 BTC have been happy with their profits while selling at the $22,000 to $24,000 levels. Santiment explained:
"The number of #Bitcoin holders with 1,000 or more $BTC held continues to climb as prices flirt with new all-time highs. Meanwhile, addresses with under 1,000 $BTC look to be selling off since Wednesday, content with their profits at the $22k-$24k level."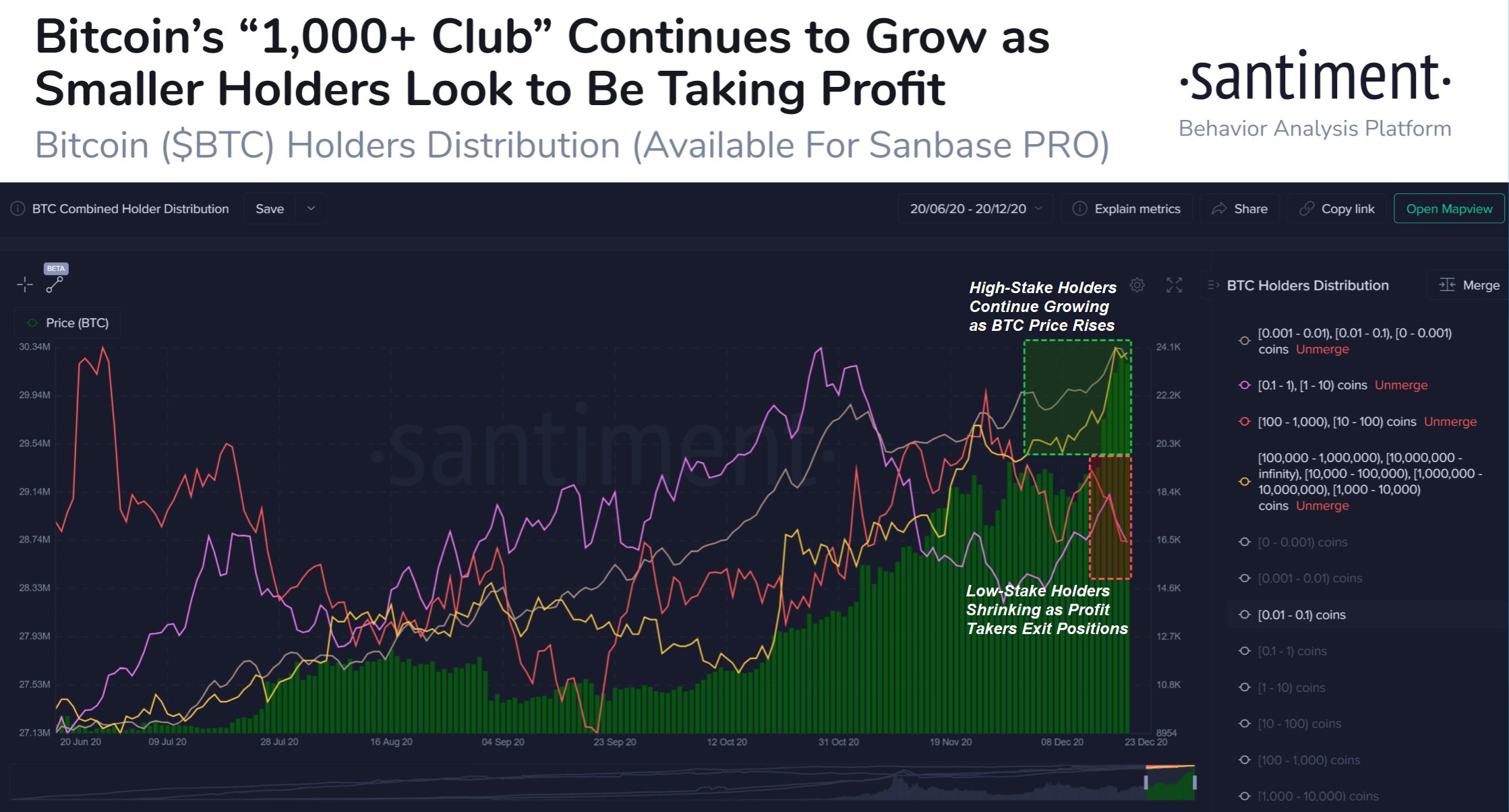 Bitcoin's bull run has also been supported by the low percentage of Tether supply on cryptocurrency exchanges. According to Santiment, the percentage of Tether supply on exchanges has hit a 4-month low, which is a good sign for Bitcoin bulls. While the supply of Tether has been moved off exchanges, the cryptocurrency market has been able to gain bullish momentum. Santiment further explained:
"The % of #Tether supply on #crypto exchanges has hit a 4-month low today. This is a great sign for #Bitcoin bulls, as the supply of the most widely used #stablecoin being moved off exchanges, justifies upswings in price for all of #crypto. See correlation!"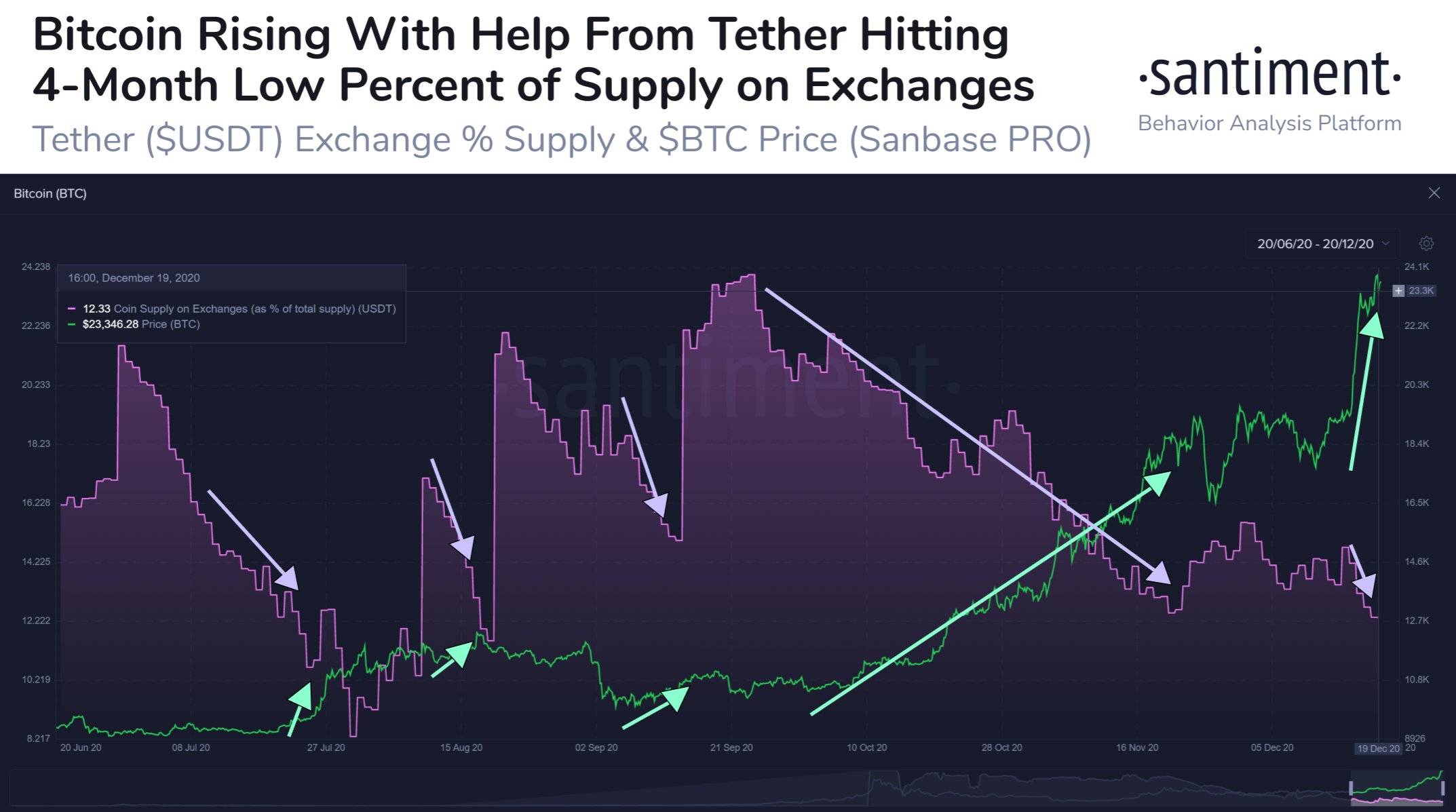 Meanwhile, Bitcoin has also witnessed its highest weekly close in history. However, it should be noted that less than a week ago, many investors did not believe Bitcoin's price would surge higher, and large sell walls in Bitfinex's BTC markets were witnessed.
As previously reported by Blockchain.News, the number of Bitcoin addresses holding at least $1 million in Bitcoin has recently gone parabolic. It has recently increased by 150% to reach 66,540 addresses. When Bitcoin surged above $20,000, all early miner addresses were turned into millionaire addresses.
Image source: Shutterstock
Bitcoin Price Surge Fueled by a Wave of Institutional Money but BTC Whales Flash Warning Signs
Read More