Bitcoin's Price Boom is Artificially Inflated, says Peter Schiff
Popular Bitcoin critic, Peter Schiff, once again has tainted Bitcoin negatively by describing its recent rally from $9,100 levels to hit $9,600 as a mere surge driven by market manipulation. He was responding to a comment tweeted by the CEO and co-founder of Gemini Exchange, Tyler Winklevoss, who posted that Bitcoin recorded a steller rally and has defied the doubt, uncertainty, and fear thrown by Goldman Sachs investment bank advising against investing in cryptocurrencies and Bitcoin.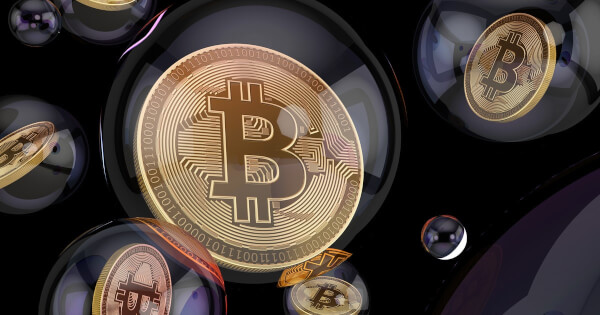 Bath Salts to Bitcoin
Bitcoin has seen a strong recovery in the previous few days from lows of about $8.6k. At the time of publication, Bitcoin price sits comfortably above $9,600. But the most interesting thing is that such a rally normally faces public criticism as was recently pointed out by Goldman Sachs. Peter Schiff is also not convinced that Bitcoin price is authentic. He believes that mysterious Bitcoin whales are the ones who are influencing Bitcoin prices.
Schiff believes that whales are manipulating Bitcoin prices so that to downplay the impact of Goldman Sachs's criticism. In his response, Schiff claimed that whales such as Winklevoss are intentionally manipulating the price of Bitcoin to downplay the significance of Goldman's bad news. He then described Bitcoin as a pyramid scheme, which is running low on the supply of fools like Tyler Winklevoss who are pumping the price to keep rising.
Tyler Winklevoss then responded to Schiff by sarcastically saying that the supply of fools will not run out so long as individuals like Peter Schiff are around.
Though Tyler Winklevoss and Peter Schiff are at loggerhead with the claims of price manipulation, they both believe in two assets, which are stores of value: Bitcoin and gold respectively. The two gentlemen have on several occasions expressed their distrust in the actions taken by the Federal Reserve to continually print US dollars in an effort to offset the economic impact of the COVID-19 pandemic. They both agree that the ongoing money printing amid the coronavirus pandemic will cause a paradigm shift in the global economy.
They, therefore, advised their followers to invest in store of values such as Bitcoin and gold because fiat money will devalue ultimately. Schiff recently advised investors to buy silver and gold as a hedge against the inflation that he sees caused by the monetary expansion. Last month, Winklevoss said that the action by the federal reserve to print more money has set the ground for the increase of Bitcoin prices.
In the current difficult environment, market experts know the significance of storing and growing wealth in hard assets like gold and Bitcoin, which are not correlated to the traditional stock markets, thus immune to inflation.
"I Knew Owning Bitcoin Was A Bad Idea", Claims Peter Schiff
Peter Schiff is a gold advocate, renown economist, and widely known investment professional who has been a strong critic of Bitcoin for several years. In January 2020, he tweeted that he could not access his Bitcoin wallet because of his invalid password and thus lost all his Bitcoin. This was a proof for him that owning cryptocurrency was a bad idea. He emphasized that he did not forget the password, but the wallet did not recognize the correct one. However, many people believe that Schiff may have orchestrated the whole event to simply deter others from investing in Bitcoin.
Image via Shutterstock
Read More