Bitmain Partners With Digital Currency Group's Foundry to Fuel Crypto Mining Business in North America
Crypto mining giant Bitmain has announced that it will be partnering with crypto mining firm Foundry to extend its services to North America.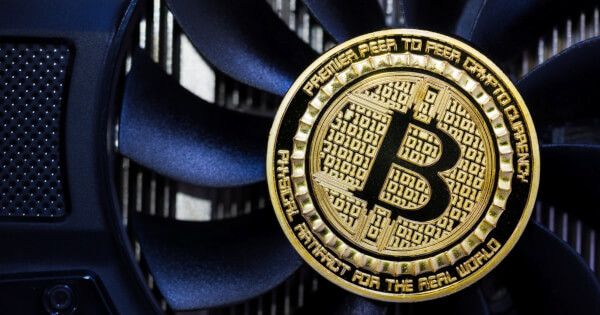 The announcement was made on September 10, and through the partnership, Chinese Bitcoin mining firm Bitmain hopes to enhance its financial services to North American customers. Bitmain has announced that it has been collaborating with crypto powerhouse firm Digital Currency Group (DCG)'s subsidiary, Foundry for quite some time. The latter has been able to provide the capital needed to fund crypto mining equipment for many of Bitmain's large-scale clients. According to Bitmain, the partnership has been beneficial, as it has enabled mining businesses to grow and the overall ecosystem has been strengthened.
Marketing Director of Antminer at Bitmain, Su Ke, said:
"Through Foundry's work and financial support of our end customers, we have been able to ship a significant number of machines into North America this year."
Bitmain has vouched for Foundry, saying that the crypto subsidiary firm of Digital Currency Group has been one of the largest Bitcoin miners in North America. Through its equipment financing to other mining organizations, it has facilitated "almost half of the Bitcoin mining delivered in North America this year." Established in 2019, services that Foundry offer includes institutional expertise, market intelligence to crypto miners and manufacturers alike, and capital. Speaking about his company, CEO of Foundry Mike Colyer said:
"Foundry was established to empower miners with the tools to build tomorrow's decentralized infrastructure. an important part of this is addressing the chronic lack of financing options, which is holding back many successful mining businesses from scaling their operations."
Bitmain continues to expand, partnering with firms like Foundry to support customers and institutions looking to scale their businesses. At the beginning of this month, Bitmain also expanded its growth by signing a new $23 million Antminer S19 Pro Contract with Marathon Patent Group.
Antminer S19 Pro is said to be equipped with the most advanced chipset currently available on the market and seems to be the preferred choice of major mining firms' orders.
Antminer Sales Director of NCSA Region for Bitmain, Irene Gao, had said that these new miners were set to "bring in a new era of Bitcoin mining."
Image source: Shutterstock
Read More