BitMart to Compensate by its Own Funding, Covering Loss of Security Breach for Victims amid Hacking
BitMart CEO, in a series of tweets on Monday, December 6, announced that the company will use their own funding to cover the security breach that saw hackers withdraw about $150 million of cryptocurrencies and compensate the victims whose money was stolen during the incident.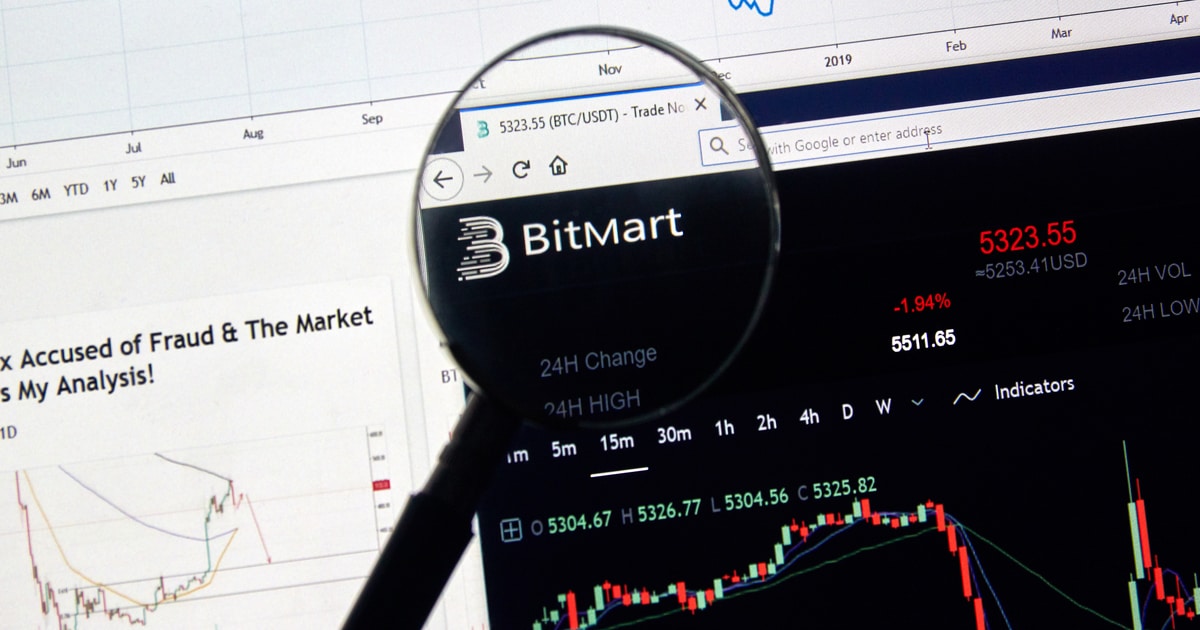 Following the recent hacking incident, CEO Sheldon Xia said he would share more information on last week's breach and the compensation arrangement in a live discussion on social media and messaging platform Telegram at 8 pm New York time Monday.
BitMart suffered from a large-scale security breach on December 5, and the hacks were related to one of the company's ETH hot wallets and BSC hot wallets.
Xia, in a tweet, announced that:
"1/4 in response to this incident, BitMart has completed initial security checks and identified affected assets. This security breach was mainly caused by a stolen private key that had two of our hot wallets compromised. Other assets with BitMart are safe and unharmed."
Xia also confirmed that asset deposit and withdrawal functions will gradually begin on December 7, 2021.
Previously, although Xia announced that BitMart lost approximately $150 million, blockchain security and data analytics firm Peckshield estimates the company's loss could be closer to $200 million.
Blockchain.News also reported that although BitMart is still unclear what possible methods the hackers used, Peckshield stated it was a classic case of "transfer-out, swap, and wash".
Last week, BitMart closed a Series B funding round led by New York-based private equity firm Alexander Capital Ventures that valued the crypto exchange at more than $300 million.
As the crypto sector gradually goes mainstream, many cryptocurrency companies are at risk of getting hacked.
Cryptocurrency lender Celsius Network, which has also raised funds from major investors last week who confirmed it lost funds due to a hack of BadgerDAO, a decentralized finance platform.
While in August, DeFi protocol, known as PolyNetwork, lost $600 million worth of crypto tokens to hackers in what was considered to be the largest DeFi hack ever, though they later returned the money.
Image source: Shutterstock
While Security Firm Estimates More
Read More