BitMEX CEO Arthur Hayes Resigns, Following Criminal Charges by CFTC and DoJ
Arthur Hayes, the Chief Executive Officer of 100x Group - the holding company in charge of BitMEX crypto exchange operations - has stepped down from his role, following charges from the US Commodity Futures Trading Commission (CFTC) and the Department of Justice (DoJ).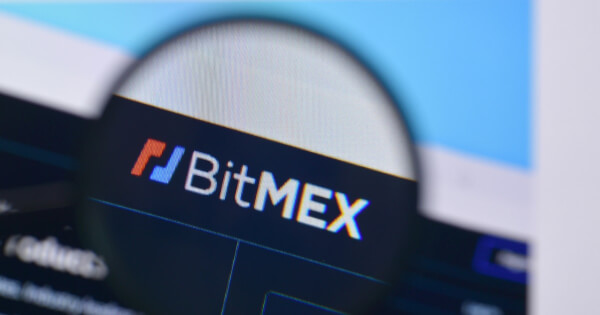 Per the official announcement, Hayes' resignation comes alongside that of BitMEX's other co-founder Samuel Reeds, who doubles as the company's Chief Technical Officer. The resignations are both effective immediately.
Blockchain.news earlier reported that Hayes, Reed, and Ben Delo were operating the BitMEX platform illegally in the United States. Per the civil enforcement action levied against the trio, the BitMEX executives were also found guilty of refusing to implement and enforce a proper Know-Your-Customer (KYC) procedure, falling short in anti-money laundering (AML) procedures.
While Hayes and Reed are both relieved of all duties in the 100x Group and its associated subsidiaries, Ben Delo was placed on a leave of absence. Vivien Khoo, the company's current Chief Operating Officer, is to be Hayes' replacement and the Interim CEO while assuming additional operational responsibilities.
Additionally, Ben Radclyffe, in his role as Commercial Director, will have enhanced responsibility for client relationship handling and oversight of financial products. Speaking about the shift in leadership within BitMEX, Chairman of 100x Group David Wong assured users and said:
"These changes to our executive leadership mean we can focus on our core business of offering superior trading opportunities for all our clients through the BitMEX platform, whilst maintaining the highest standards of corporate governance. We have an exceptional senior leadership team who are well-placed to continue the growth and development of the 100x Group, including completion of the BitMEX User Verification Programme. It is business as usual for us and we thank all clients for their continued support."
BitMEX Has Been on the Authorities' Radar for Awhile
BitMEX's recent woes have been preceded by bouts of crises and regulatory watch from the authorities. In March, the Financial Conduct Authority (FCA) in the UK, who is in charge of regulating financial markets and service firms in the nation, blew the whistle on the Seychelles-based crypto exchange for not being properly registered, a failure that gave BitMEX a good precedent for it being subsequently flagged and taken down by the CFTC.
The crypto exchange had to face further pressures with the recent outage it experienced in May. The entire regulatory debacle forced users to make withdraw their digital assets from the derivative trading platform, with transactions worth about $400 million in Bitcoin (BTC).
Image source: Shutterstock
Read More