BlockApps Raises $41m in Series B Funding
Blockchain services company BlockApps announced that it has raised $41 million in Series B funding.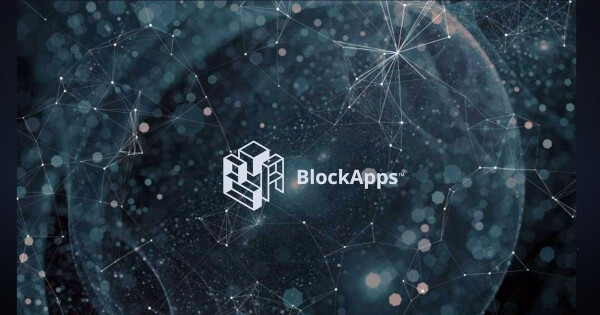 Liberty City Ventures and Morgan Creek Digital will participate as directors, and these two firms will receive seats on the BlockApps board. In this round of financing, investors like Eidetic Ventures and Givic. ConsenSys, Bloccelerate, Fitz Gate Ventures, Arab Angels, Kenetic Capital and PropelX also join this investment,
The latest capital will be used to prepare the company for an IPO and expand partnerships to drive innovation in the blockchain ecosystem. BlockApps has raised a total of $44.1M in funding over six rounds.
Xavier Segura, Partner at Morgan Creek Digital, said that:
"BlockApps is one of the most exciting players in enterprise blockchain. Crypto and NFT companies have seen some early successes in the industry, but there's an even bigger opportunity for BlockApps."
BlockApps is a Blockchain as a Service company with customers ranging from startups to Fortune 500 organisations. The company's mission is to drive the adoption of blockchain technology through its platform, BlockApps STRATO. BlockApps was founded in 2015 and is headquartered in Brooklyn, New York.
The company stated that it would actively form alliances with energy companies such as Chevron and Exxon Mobil to solve the current energy shortage problem of the blockchain.
Image source: Shutterstock
Aura FAT SPAC Pulls $115m in IPO, Planning to Merge Crypto Firm
Read More