Blockchain Security Firm Certik Raises Nearly $88m in Stock Offering
Blockchain security and audits firm Certik raises nearly $88 million through a stock offering.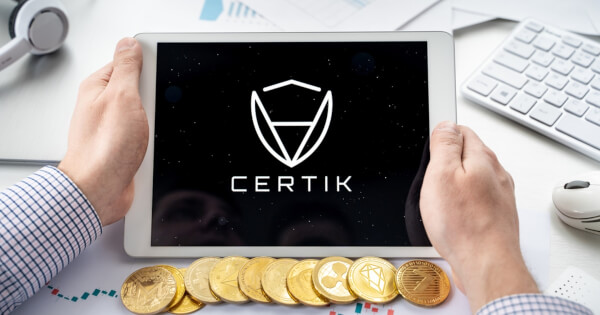 The stake sale, which began on March 23, has seen 15 investors raise capital for a total of $87,999,975, SEC filings show.
CertiK's mission is to secure the cyber world. Starting with blockchain, CertiK applies cutting-edge innovations from academia
into the enterprise, enabling mission-critical applications to be built with security and correctness.
CertiK has raised a total of $152.2 million in funding over the past nine rounds. Their latest funding was raised on December 1, 2021, from a Series B round of $80 million led by Sequoia Capital China.
Founded in 2018 by Yale University and Columbia University professors, CertiK is a pioneer in blockchain security, utilizing best-in-class AI technology to secure and monitor blockchain protocols and smart contracts. The company was valued at $1 billion at the end of last year.
Innovative sectors, particularly decentralized finance (DeFi), have borne more of the brunts of security lapses in the past year, with blockchain security and audits firm, Certik pegging the total losses due to hacks at around $1.3 billion of user's funds.
Image source: Shutterstock
Blockchain.com Hits $14B Valuation after Series D Round
Read More