Block's Q2 Earnings Beat Expectations
Block's, formerly Square, second-quarter earnings report has exceeded expectations.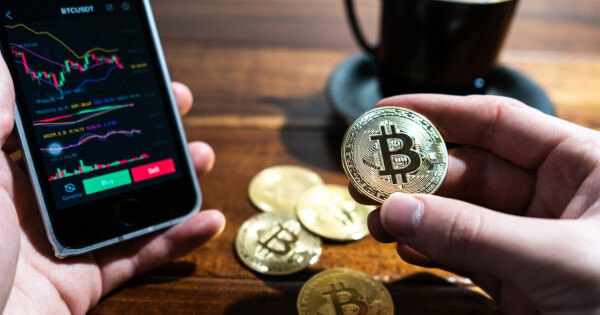 Payment firm Block generated $4.4 billion in total revenue in the second quarter of 2022, beating FactSet's average analyst estimate of $4.3 billion. The company's mobile payment app, Cash App, made $1.79 billion in bitcoin revenue.
Bitcoin-related revenue declined 6.6% year-on-year from last year's second quarter due to the cryptocurrency market's cold winter.
Earnings per share came in at 18 cents, beating analysts' average estimate of 16 cents.
Cash App is a mobile payment service developed by Square, which allows users to transfer money using a mobile app.
However, Cash App's bitcoin revenue and gross profit both declined compared to the previous quarter. Square Cash App generated $1.79 billion in bitcoin revenue and $41 million in bitcoin gross profit in Q2 2022, down 34% and 24%, respectively, year over year.
The released report said this was due to "a decline in consumer demand and the price of bitcoin, related in part to broader uncertainty around crypto assets, which more than offset the benefit of volatility in the price of bitcoin during the quarter."
Although Bitcoin has recently suffered from the cryptocurrency winter, many companies holding it have sold it, such as tesla, but Square has opted to kept it.
As a result, there was a corresponding $36 million impairment on the intangible asset bitcoin investment. However, Square revealed that based on observations of market prices, the fair value of our investment in Bitcoin is as high as $160 million, which is still more than the $127 million above the book value of the investment as of June 30.
This January, Block Inc, formerly known as Square, will begin mining Bitcoin with its mining system based on custom silicon and open source for individuals and businesses worldwide.
Image source: Shutterstock
Read More