Brazil Could Deploy CBDC by 2022, Says Central Bank President
According to Brazil's Central Bank president Roberto Campos Neto, the country has all the necessary implementations set in place for a digital currency issuance to happen in 2022.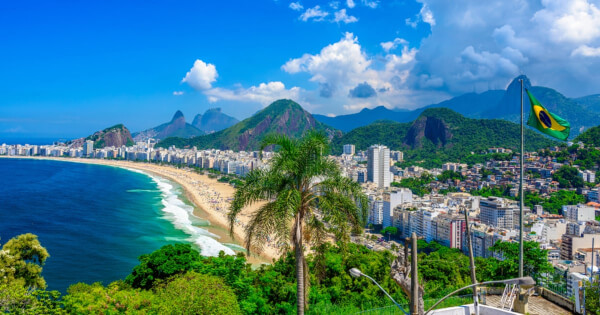 The Banco Central (BC) do Brasil has been hard at work in transforming its financial services to provide an enhanced digital platform that would facilitate online payments and offer a competitive financial ecosystem that could be leveraged for international trades and transfers. Recently, the Central Bank of Brazil announced that it was planning to launch an instant payments system (PIX) for November, an Open Banking initiative that will hopefully increase competition on a national financial level. The financial system is to be the platform that will potentially leverage Brazil's CBDC if all goes as planned.
As the financial sector is introducing enhanced digital services to keep up with the increasingly technological trend, Banco Central said that central bank digital currencies (CBDCs) are the consequence of fast-digitizing financial systems. Brazil Central Bank president Neto seems to think that a digital form of the Brazilian Real currency will be an eventuality and be part of the future of the country.
A distinction between CBDCs and cryptocurrencies was drawn. Banco Central explained that while Bitcoins and altcoins had no national guarantee, a CBDC did. A Central Bank Digital Currency is merely the digital form of the currency already in circulation in Brazil, explained the financial institution. In this instance, it would be a "digital Real."
Neto elaborated on the key elements that were crucial in preparing for a digital currency issuance. In an event covered by local news outlet Correio Braziliense, he said:
"To have a digital currency, you need an instant payment system that is efficient and interoperable; an open system, where you can create competition, and a currency that has credibility, is convertible and international. After that, I think you have all the ingredients to have a digital currency."
Banco Central had already announced in August that it had gathered a research team dedicated to assessing the benefits of launching a Brazil central bank digital currency. A key objective of the research and development team was to assess whether a CBDC would fit in the financial payments ecosystem of the country.
Image source: Shutterstock
Read More