Brexit Border Issues Solved by Blockchain? The EU Has Doubts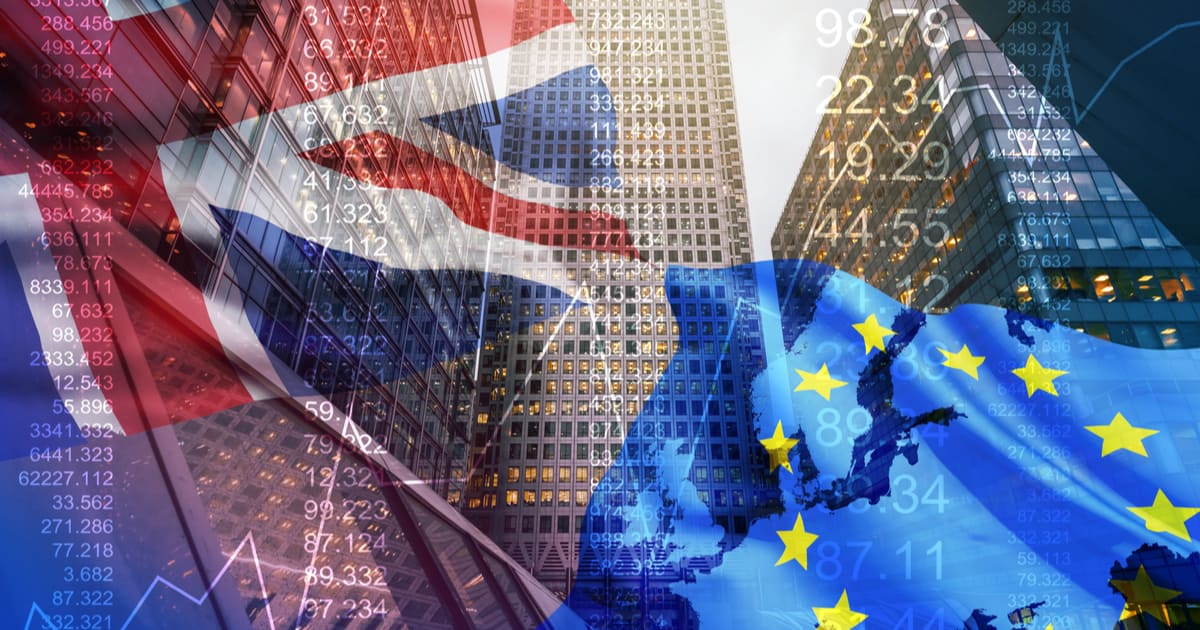 ELAND, a consortium of border security professionals, IoT experts, and haulage industry professionals, have come together with a plan to use blockchain technology to track cross-border trade after the United Kingdom leaves the European Union.
The plan specifically focuses on the trade between Northern Island (UK) and the Republic of Ireland to avoid the return of a hard border between the two nations.
The consortium proposed that the solution would involve building a secure freight transit system based on digital-locking containers, GPS routing records, and automated certification and anti-tampering enforcement, all recorded on the blockchain.
Charles Le Gallais, CEO of ELAND and former British soldier, stated:
"In essence, it is a bonded warehouse on wheels and cuts the Gordian knot of how the UK can both leave the EU and maintain the guarantees set out in the Good Friday Agreement. We are enabling the seamless movement of goods across borders to continue without the need for an Irish backstop."
Le Gallais stated that the British Brexit officials had been informed on the plans. In response to the plans, a British government spokesman said, "the government is grateful for all input in this matter, which it considers carefully."
ELAND described its proposal as based on "proven technology" and would be "demonstrable within three months" and "could be fully implemented within one year."
On the other hand, EU officials have been skeptical of the proposal as London has never come up with these solutions.
Image via Shutterstock
Read More