Bringing Bitcoin to Ethereum: Wrapped Bitcoin Surpasses $1 Billion in Total Value Locked
Decentralized finance (DeFi) seems to be the gift that keeps on giving for investors worldwide, as one of its Bitcoin tokenization protocols recently skyrocketed by 900% in a span of two months.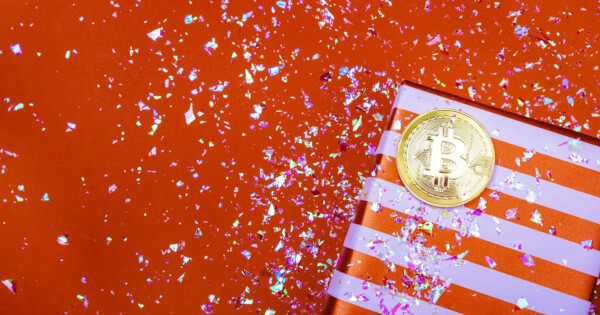 New records in DeFi
Wrapped Bitcoin (WBTC), one of the most popular DeFi protocols leveraged to convert Bitcoin to ERC-20 tokens, recently achieved a new milestone and surpassed $1 billion in total value locked (TVL).
The bull run of the Bitcoin-backed DeFi protocol comes at a time when the TVL of all Bitcoin tokenized on the Ethereum blockchain hit the $1 billion dollar milestone in total value locked for the first time. Of all the tokenized Bitcoins held in DeFi projects, one-third of it is attributed to WBTC.
Over the last few months, an approximate $900 million worth of Bitcoin has been converted to other ERC-20 tokens through Wrapped Bitcoin. This resulted in a surge of 900% for WBTC, allowing the token to surpass the $1 billion mark.
What is Wrapped Bitcoin (WBTC)?
Wrapped Bitcoin (WBTC) is an ERC-20 token that is designed to bring Bitcoin liquidity to the Ethereum network. WBTC is backed 1:1 by Bitcoin and can be traded on various crypto exchanges, decentralized (DEXes) and centralized alike.
Wrapped Bitcoin is launched by a decentralized autonomous organization (DAO) comprised of 16 established DeFi projects and is the first token to make Bitcoin compatible with the Ethereum blockchain.
With most DeFi protocols running on the Ethereum network and with the recent boom of decentralized finance, WBTC is a good alternative for Bitcoin holders, as BTC is the largest digital asset by market capitalization. In addition, most Bitcoin trades are dealt with on centralized exchanges, but with WBTC, Bitcoin liquidity could be used for token trades on DEXes.
Wrapped Bitcoin dominates
Currently, WBTC is the fifth largest DeFi protocol in the industry and holds a near 10% of the entire DeFi sector's locked capital.
Over $900 million worth of tokenized Bitcoin leveraging WBTC has been recorded over the last two months, making the ERC-20 token's growth exponential. At the beginning of the year, WBTC grew from $4 million in total value locked to $36 million by the third quarter.
Image source: Shutterstock
Read More