BTCS Crypto Portfolio Expands Over 280% in Q2 2020 Amid COVID-19 Pandemic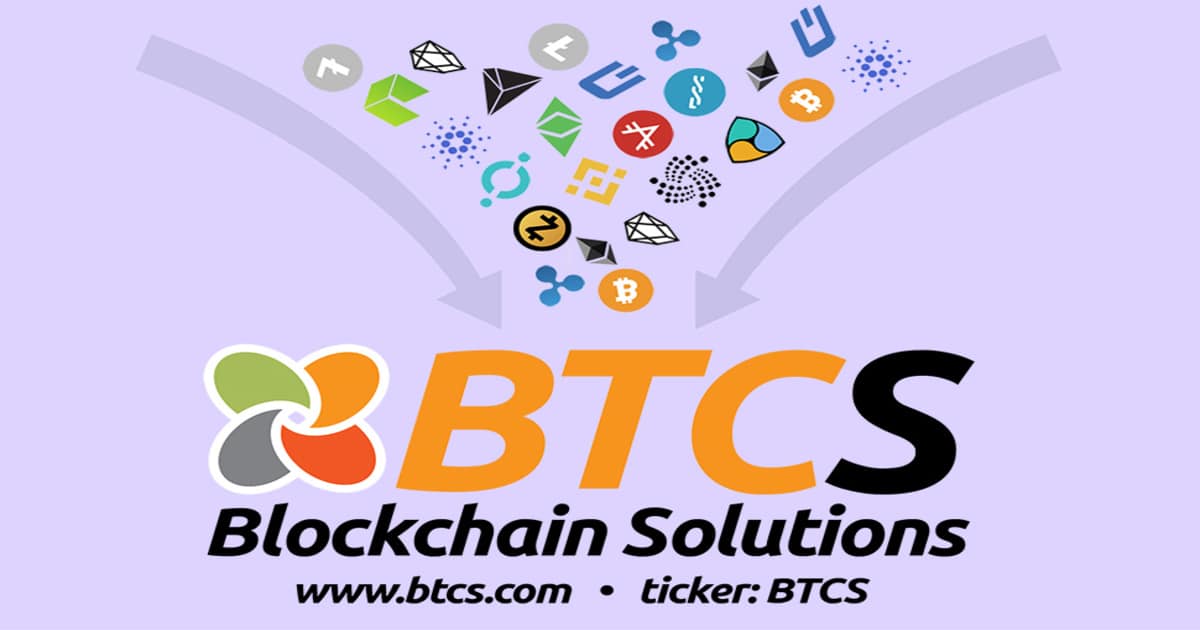 While many institutions struggled to recover from the market downturn experienced in March, publicly-traded, blockchain-focused firm BTCS Inc. (OTCQB: BTCS) has increased its portfolio by 285 percent in Q2 2020, through well-timed investments in both bitcoin (BTC) and ether (ETH), and crossed the $1 million mark for cryptocurrency assets under management (AUM).
Following the positive growth performance seen in Q2 2020, BTCS is reportedly eyeing further growth and systemic diversification of its cryptocurrency holdings. However, BTCS said its investment strategy will only focus on cryptocurrencies which it believes are not securities.
Timely Crypto Purchasing Catapults BTCS Portfolio Valuation
At the end of June 2020, the BTCS crypto portfolio stood at a total value of $1.02 million with sizeable positions in BTC and ETH. Having elected not to add further investments to its portfolio, BTCS navigated the massive decline in cryptocurrency prices seen in mid-March.
With the World Health Organization (WHO) classifying the novel coronavirus as a pandemic on March 11, panic spread through both the crypto and broader financial space. By the following day, both markets were seeing a cascade of forced selloffs as traders sought liquid cash in preparation for the inevitable lockdowns.
By holding off from adding to its crypto investments during the first quarter of 2020, BTCS safeguarded its balance sheet from the decline seen on Black Thursday. Bitcoin fell to $3,867 in a matter of hours as token selloffs triggered forced liquidations across several derivatives exchanges, including BitMEX. The entire crypto market capitalization shrank by about 50 percent.
During Q2 2020, BTCS added 33.7 BTC and 1,319.6 ETH to its crypto holdings. In total, the company's cryptocurrency exposure rose to 54.3 BTC and 2,304.6 ETH.
Since March 12, bitcoin is up almost 150 percent with its Q2 performance standing at 50 percent. In U.S. dollar (USD) terms, BTCS's crypto holdings grew, primarily from accumulation, from less than $300,000 at the end of the first quarter of 2020 to over $1 million by the end of Q2 2020, representing a 285 percent increase.
Portfolio Diversification And Other Future Plans
Having successfully navigated the pitfalls in the crypto market during the first half of 2020, BTCS is reportedly looking toward expanding its cryptocurrency portfolio. However, given the mixed fortunes of other institutions since the onset of COVID-19, BTCS says it will adopt a carefully measured approach to its portfolio diversification plans.
BTCS is also looking to acquire controlling interests in businesses in the blockchain industry. Recent reports by Deloitte and LeadBlock point to increasing enterprise adoption of the novel technology with over a third of organizations across the world utilizing the emerging technology in their operations.
Read More