BTSE Offers Users the Chance to Collect Interest on Their Idle Crypto Holdings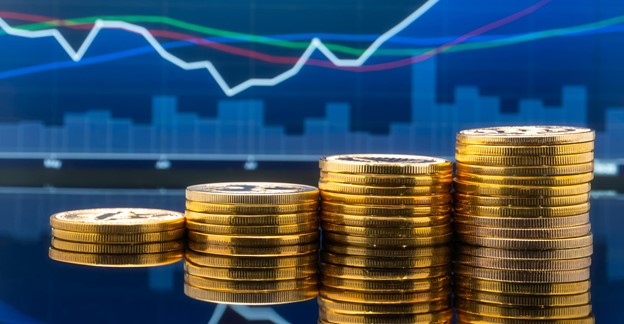 BTSE, the UAE based digital exchange, has big plans for their ecosystem. They have recently launched the latest development in what they call their "comprehensive digital bank at the juxtaposition of crypto and fiat." Their Earn protocol gives clients the ability to earn yield from crypto holdings that might otherwise just sit there gathering dust. This gives crypto holders the chance to put their crypto assets to work, and effectively reap a return.
In a move which is drawing comparisons with centralized savings or investment accounts, this protocol puts the users in a place where they can HODL (effectively hold on to their cryptos for the long-term) and still get returns on their investments along the way.
BTSE describe this development as one step in what will be an overall movement for them, in allowing users to eventually lend out their cryptos to those that need them, while collecting interest for this service, or to borrow cryptos for their own projects for the interim until up and running.
This plan falls very much in line with the DeFi movement which removes the necessity for middlemen like banks and brokers, and even allows those seeking loans to get what they need without signing any paperwork. All of these transactions are conducted via smart contracts, which is a fool proof way of reconciling transactions and removing human error.
How it Works?
BTSE's earn protocol gives users the chance to place their holdings in flexible, fixed or lending accounts. With the Flexible account, users can deposit into assets like BTC, USDT and ETH, let them sit there gaining interest for as long as they wish, and redeem their assets at any time. APY goes up to 6.50% for USDT.
The Fixed account option necessitates the user to set a time period for how long they want their holdings to be locked in. This can range from 7- 90 days and pays back up to 8% APY. Finally the lending option is for those who want to lend out their cryptos into the BTSE lending pool on a selection of assets and earn up to 7.50%
Safe and Secure
BTSE's platform technology is institutional grade and highly secure, whereby 99.9% of assets are kept in cold storage. BTSE Exchange has a selection of products it currently offers which include asset management services, futures trading and the ability to white-label their technology, for those who want to start their own off-the-shelf exchange.
Image source: BTSE Media
Disclaimer : The views and opinions expressed in this article are those of the contributor and Blockchain.News does not endorse and is not responsible or liable for any content, accuracy, quality, advertising, products or other materials on this page. Readers should conduct their own research before taking any actions related to this company. Blockchain.News is not responsible, directly, or indirectly, for any damage or loss caused or alleged to be caused by or connected with the use of or reliance on any content, goods or services mentioned in this article.


Read More