Canada's Federal Government Begins Consultations on Digital Currency
The federal government of Canada announced in a budget update released Thursday that it has started discussions on "cryptocurrencies, stablecoins and central bank digital currencies (CBDCs)."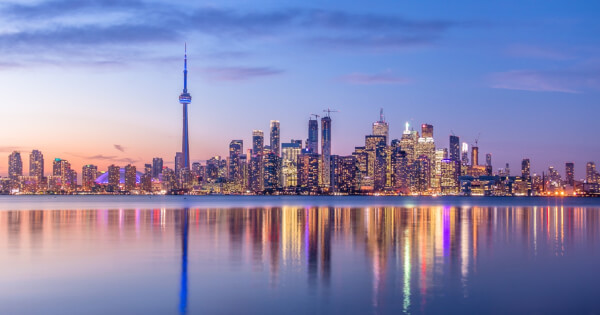 Deputy Prime Minister Chrystia Freeland released the government's "Fall 2022 Economic Statement" on November 3 as a fiscal update in conjunction with its main annual budget. It focuses on the issue of "currency digitization", with an emphasis on cryptocurrencies and digital assets and their use on a global scale.
The widespread use of cryptocurrencies is "transforming the financial system in Canada and globally," and Canada's financial regulatory framework must "keep up," the document said while outlining some plans to "address the digitization of currencies."
In an official document statement, relevant stakeholder consultations on digital currencies, stablecoins, and CBDCs will be launched on November 3. The document did not disclose a list of specific stakeholders.
The Government of Canada will initiate a financial sector legislative review with the primary goals of digitizing the currency and maintaining the stability and security of the financial sector.
Over the past few months, digital assets and cryptocurrencies have been used to evade global sanctions and fund illicit activities.
In January, protests erupted in Canada's capital, Ottawa, over the authorization of a COVID-19 vaccine and restrictions in Canada.
One month later, the Ontario Superior Court froze millions of dollars and cryptocurrencies related to organizers of the Ottawa "Freedom Motorcycle" protest by obtaining a so-called Mareva injunction. Experts say this is the first time Canada has used a rare legal tool to crack down on cryptocurrencies.
To address the issue, the Canadian government launched a consultation on digital currencies on Thursday and will also review the "potential demand" for a Bank of Canada CBDC.
In September, Bitcoin-friendly Pierre Poilievre was elected leader of the Conservative Party of Canada.
Pierre Poilievre has previously promised that if he becomes Prime Minister of Canada, he will "unlock" the potential of cryptocurrencies by consulting with provincial authorities, helping to unravel the regulatory web that currently governs cryptocurrencies, and making Canada "the world's blockchain leader."
Image source: Shutterstock
Fantom Price Surges 20% amid Andre Cronje's Unexpected Comeback
Read More