Central Bank of Russia Intends to Bring Crypto to Stock Exchanges
The Central Bank of Russia (CBR) is reportedly making plans to permit cryptocurrencies like Bitcoin (BTC) to start trading on the nation's regulated stock exchanges.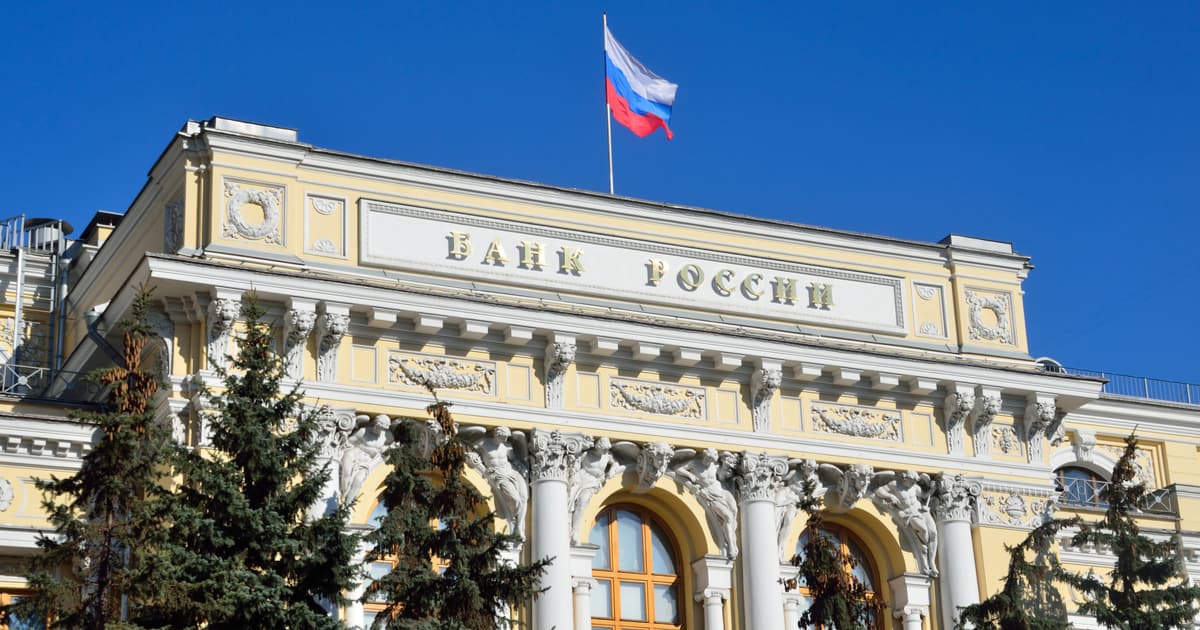 According to Kommersant, the apex bank held a closed-door meeting that witnessed the participation of major brokers, the Moscow Exchange, and the SPB Exchange, as well as information system operators that have the right to issue digital financial assets (DFA).
The meeting centered on the permissions to allow Digital Financial Assets (DFAs) to trade on the public bourses in compliance with extant regulations as laid down by the Central Bank of Russia. Per sources present at the meeting, the proposition was welcomed by the exchanges and the brokers as the digital currencies in question will expand their assets portfolio.
The sources however pointed out that the system operators were largely sceptical about the proposals. As explained by Kommersant's interlocutor in the financial market who was present at the meeting, the major drawback being presented by the system operators is that the onboarding of digital assets exchanges "will very quickly kill the business of digital platforms that have not had time to develop."
The 360 Degrees Turn to Crypto
The CBR is the one championing this move, months after it was pushed to ban Bitcoin is notably a 360 degrees turn from the apex bank. It is, however, not surprising that the CBR is taking this approach internally, its moves to ban BTC has met with tough resistance across the board including from political leaders and the Ministry of Finance.
Additionally, the current level of financial and economic sanctions being placed on the country by both the United States and Europe for invading Ukraine has further crippled its options, making crypto a better alternative to turn to.
Besides its broad plans to permit crypto to trade on public bourses, the government, through the Ministry of Energy has also started mulling the plans to channel excess power into mining cryptocurrencies, a move that will create a new economic lifeline for the country amidst its uncertain financial future.
Image source: Shutterstock
Russia Might Resort to Bitcoin Mining as Sanctions Continue to Bite
Read More