CEO Jack Dorsey On Why the Future of Twitter Lies in Blockchain
Twitter and Square's CEO Jack Dorsey broached the numerous advantages of Bitcoin and how its underlying blockchain technology is crucial for thwarting off misinformation and security breaches in an increasingly digital world.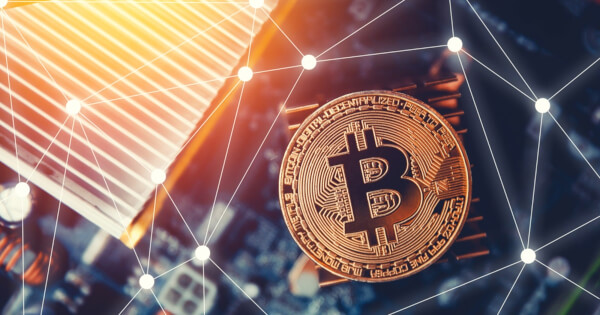 Speaking to the president of the Human Rights Foundation, Dorsey reiterated that blockchain and Bitcoin (BTC) held the key to preventing data breaches that Twitter or online platforms may encounter.
The Twitter CEO has long been an advocate of the decentralized ledger technology, having previously launched an initiative designed to protect crypto and blockchain companies from patent trolls. In addition to being a blockchain believer, it is no secret that Dorsey is a huge Bitcoin advocate as well, having proclaimed in the past that BTC may potentially be the world's main and only currency by 2030.
Now, Dorsey has once again backed his views on the "digital gold" cryptocurrency. He explained:
"The whole spirit of Bitcoin is to provide a trusted system in a distrusted environment, which is the internet."
According to the Twitter CEO, Bitcoin is the best digital currency that has been created up to now, and it has the same patterns as the internet – it is consensus-driven and is also controlled by the public versus a centralized order. Speaking to Thor Halvorssen, Dorsey said:
"Blockchain and Bitcoin point to a future, and point to a world, where content exists forever, where it's permanent, doesn't go away and exists forever on every single node that's connected to it."
Twitter to become blockchain-based?
Dorsey disclosed that Twitter was moving towards an open-source social media protocol, with his non-profit initiative Blue Sky working towards establishing one, as shared by Forbes. In the future, Dorsey hopes that Twitter can be a client of Blue Sky, as they are separate entities.
The CEO said in regards to Twitter, "We're not in the content hosting business anymore, we're in the discovery business."
Dorsey disclosed that security could never be fully perfected and "that it was a constant race." However, he said, "The more we're giving the individual the keys, the safer we're going to be."
The Twitter CEO hopes that his company will move towards that, and he says that Bitcoin and blockchain have fundamentally already achieved this.
Image source: Shutterstock
Read More