Chainalysis Partners with Wyoming Watchdog to Fight Cybercrime and Crypto Laundering Scams
Chainalysis has announced its partnership with Wyoming Division of Banking to fight cybercrime and illicit activities pertaining to crypto laundering, crypto scams, sanctions violations, and more.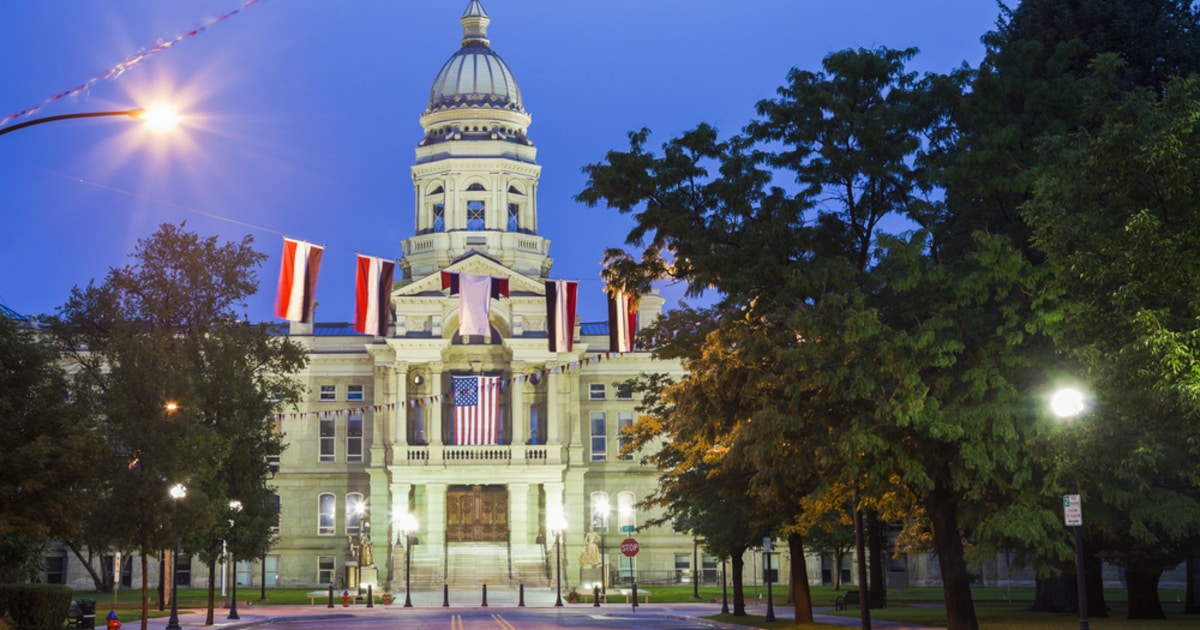 Wyoming Bank and Chainalysis to fight cybercrime together
The blockchain analysis company has been at the forefront in helping government agencies and crypto firms establish cybersecurity, through their research and data analytics tools. Now, with cryptocurrency adoption on the rise, Chainalysis products will be serviced by the Wyoming Division of Banking "to verify Wyoming banks' compliance with anti-money laundering, Bank Secrecy Act, know-your-customer, and sanctions requirements." Co-founder and Chief Strategy Officer of Chainalysis, Jonathan Levin, said:
"Chainalysis transaction monitoring is an important tool in helping them (Wyoming Division of Banking) embrace virtual currency as the technology of the future of financial services while ensuring financial institutions and virtual currency businesses in their jurisdiction are compliant."
On top of helping Wyoming's watchdog monitor anti-money laundering schemes, Chainalysis' services and cybersecurity tools will also be leveraged by federal and state law enforcement agencies to run data tests and to monitor digital transactions.
Speaking about the collaboration, Wyoming Division of Banking addressed its plans to change and prevent cybercrime. The Commissioner for the banking institution also said that Chainalysis' tools would enable Wyoming banks to conduct deposit-taking "custody and fiduciary activities with digital assets" safely and soundly. Wyoming Banking Commissioner, Albert Forkner, added:
"Wyoming was the first US jurisdiction to authorize banks to conduct digital asset activities in 2019 […] Though Wyoming is committed to responsible innovation, we are equally committed to harnessing distributed ledger technology to push criminals out of the digital asset space."
Wyoming at the forefront for digital asset regulation
Since 2019, Wyoming has been leading the pack for digital currency regulation in the United States.
The Wyoming Legislature passed and approved the chartering of special purpose depository institutions (SPDIs) as a new bank charter. It also set in place a legal framework for digital currency custody.
At the time of writing, Wyoming is reported to be in the process of developing regulatory policies revolving around crypto assets, so that digital currencies can be monitored and transacted in a secure way. Wyoming Division of Banking is working to find a middle ground between crypto and traditional banking institutions, and it seems to have progressed and succeeded in integrating both, starting with Kraken crypto exchange.
Kraken is the first crypto exchange to become a US bank
Recently, the Wyoming Banking Board had announced that it had approved Kraken San Francisco-based crypto exchange's application for a SPDI charter, making Kraken the first exchange to become a US bank.
As an official US bank, Kraken crypto exchange will be able to hold digital assets in custody, approve payment transactions, facilitate transfers between fiat and crypto with ease, and more.
Image source: Shutterstock
Read More