Chainlink DeFi Token Soars; DeFi Booms, But Poll Indicates Many Still Don't Understand It
As of now, the decentralized finance (DeFi) industry is valued at $6 billion in value. Yet it seems that despite its ongoing success, DeFi remains a relatively new concept for most investors.
In order to elaborate more on this booming industry, Blockfolio conducted a poll that showed that most people are still relatively unsure what DeFi is exactly.
Blockfolio Poll Says DeFi Still an Enigma to Most
The poll asked users over Signal about the degree to which they engaged with DeFi products. In total, there were 8,897 respondents to the poll, and 32% of people said they had no idea what DeFi was. Most voters, 39% of them, said that they were curious and learning about DeFi. As for the rest of the respondents, 19% of them admitted that they were new to the decentralized finance industry, but have tried it. Finally, only 10% of voters claimed they possessed high-farming yields.
DeFi Apps Mostly Run on Ethereum
DeFi appears to be growing more and more, and traditional markets have started to include and adopt it, with the rise of its industry. With most DeFi apps running on Ethereum, ETH also underwent a flash crash at $415 on the market earlier this month, before dropping back down again and maintaining its price value. At the time of writing, it is valued north of $420.
Market investors are anticipating its surge past the $500 point, as Ethereum has outdone itself more than once this year, with its native coin ETH undergoing a 20% surge in July.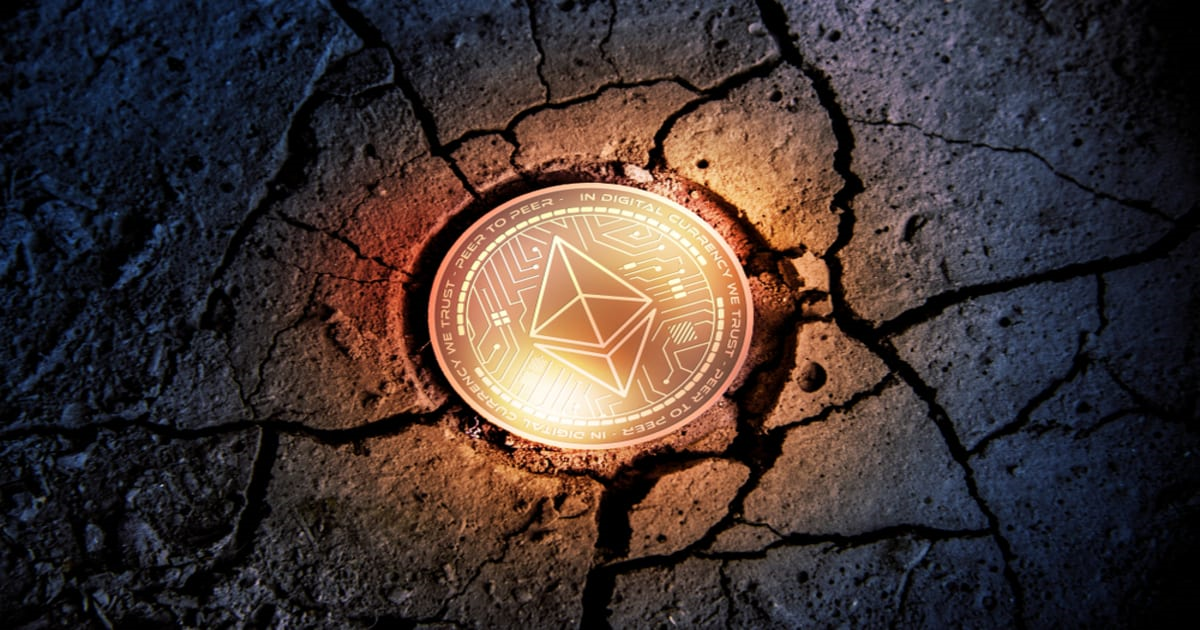 Also, in terms of personal projects, Ethereum introduced Medalla testnet, which is to be the final one released before Proof-of-Stake consensus is fully adopted on Ethereum 2.0 mainnet. Many market experts have speculated that Ethereum's volatility can be partially attributed to its domination in the DeFi industry, as most decentralized apps (DApps) run on its blockchain.
Chainlink, A Record Winner This Month
DeFi tokens have been all the talk lately, with DeFi altcoins like Band Protocol (BAND) and Chainlink (LINK) both soaring and undergoing more than a 100% gain on the cryptocurrency market these past few weeks.
Recently, the Ethereum-powered cryptocurrency token Chainlink (LINK) even surged past Bitcoin Cash on the market, rallying past the by-product of the original Bitcoin and claiming the fifth spot on CoinGecko in terms of market capitalization ranking. The altcoin has outdone itself far and beyond, with its total value now prized at $6 billion. LINK token soared by almost 80% in the past few weeks, rallying higher and reaching 19$ at the time of writing.
Speaking to Forbes, head of research at Mine Digital Thomas Kuhn commented on Chainlink and DeFi tokens' surge in performance:
"It's been pretty wild. With tech stocks at all-time highs and without yield to be found, I think that we are seeing renewed institutional interest in digital assets, especially in those trading higher when bitcoin is weak or down on the day – these have been DeFi assets."
Image source: Shutterstock
Read More