Chainlink, Uniswap, and Polkadot among the Altcoins that Have Held Up Well Despite Bitcoin's Plunge
While Bitcoin has plunged by 15% on a seven-day period, dragging most of the cryptocurrency market along with it, some altcoins have survived the drop and massive price correction.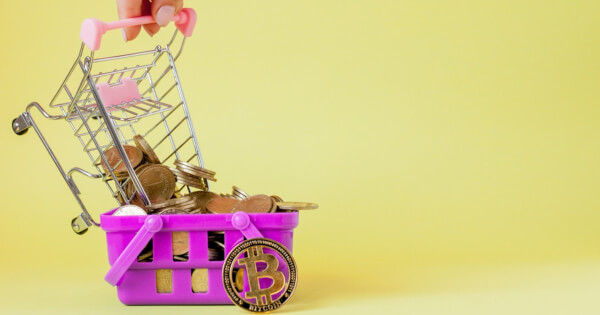 Historically, altcoins follow Bitcoin's momentum and fluctuations closely, surging and losing depending on the mainstream cryptocurrency's movements. This time around, altcoins that have been trading in the green despite the whole cryptocurrency market fallout include Chainlink (LINK), Uniswap (UNI), and Polkadot (DOT), who have each respectively recorded gains of 11%, 21%, and 20% on a seven-day period.
According to expert altcoin trader Nik Patel, these altcoins are worth paying close attention to, as they have managed to perform well against Bitcoin. Patel also named Ethereum as a cryptocurrency that has held up considerably well despite Bitcoin's price retracement.
In explaining why some altcoins have been bullish while Bitcoin has been plunging, the crypto trader explained that it was due to unrealized profits. The realization that there is still plenty of profits to be made from Bitcoin's rally has triggered severe sell-offs from the part of investors, before it is too late. Alternatively, sentiment around some altcoins has been positive, while Bitcoin is momentarily seen to be pulling back.
Is Grayscale going to launch Chainlink Trust?
Chainlink recently hit a new all-time high of around $23, and the altcoin may gain even more, as it has been uncovered that Grayscale Investments may have filed for a Chainlink Trust.
According to the State of Delaware's Division of Corporations, the filing was done on December 18, 2020. At the moment, Grayscale has yet to officially confirm and open the Trust to the public. Also, it is unclear whether Grayscale will actually launch a Chainlink Trust, since a few weeks after the filing, Grayscale's Chief Executive Officer and founder, Barry Silbert, stepped down, transferring the company's management to Michael Sonnenshein.
In any case, if Grayscale were to launch a Chainlink Trust this will undoubtedly serve to push LINK token adoption higher. Additionally, this may also be positive as altcoins are increasingly gaining recognition.
Polkadot winning in silence
Another altcoin to watch out for may be Polkadot, as its DOT token has been steadily gaining traction, even unseating XRP to rank as fourth-largest cryptocurrency by market cap. Polkadot, dubbed the "Ethereum killer," was created by Ethereum co-founder Dr. Gavin Wood, to become a more evolved and scalable version of the latter.
Polkadot unique features include parachains, which make it interoperable with other blockchain networks. The blockchain protocol has the capacity to handle thousands of transactions per second, which have been viewed as a selling point against Ethereum, as the latter has increasingly been criticized for being unable to sustain the sheer volume of DeFi transactions in the long run.
On its end, Bitcoin has been oscillating around the $30,000K level, wiping out most of this month's gains with its fall. It has lost nearly $200 billion in market value. As it is undergoing a massive price correction, many have speculated on whether BTC is currently caught in bubble territory, similar to when it collapsed in 2017 after hitting its first all-time high record back then.
Image source: Shutterstock
JPMorgan Strategists Explain Why Bitcoin is Currently the "Least Reliable Market Hedge" as BTC Price Drops
Read More