China-Based Crypto Ponzi Scheme Generates $1 Billion Before Being Flagged
A cryptocurrency Ponzi scheme was reported by Chinese law officials, but not before criminals reaped a profit of more than $1 billion from it.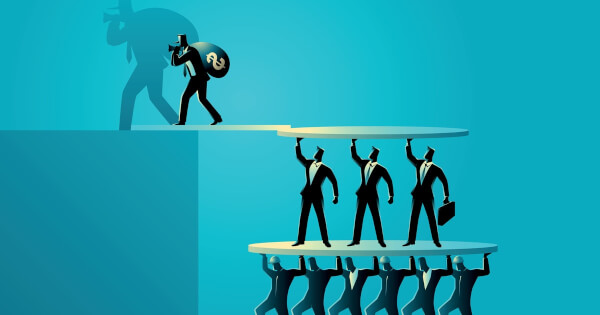 Four Chinese men, Li Qibing, Wang Xiaoying, Gao Yudong, and Tian Bo have been arrested by law officials in Yancheng after their fraudulent billion-dollar crypto Ponzi scheme was uncovered by Chinese officials. Local authorities have seized around $60 million of the funds, but the whole profit reaped from the fraudulent pyramid scheme has yet to be recovered.
The four culprits touted their trading services under a platform dubbed WoToken. They promoted WoToken's native crypto, named WOR, and attracted investors by promising high returns with low risks. The operation was coordinated following a pyramid scheme, where older investors were rewarded with funds generated by new members of the platform.
It was reported that around 715,250 Chinese investors joined WoToken. Together, they gave up Bitcoin (BTC), EOS, Ether (ETH), Tether (USDT), and Litecoin (LTC), which amounted to more than $1 billion in funds for the Ponzi scheme operators.
As law officials have stipulated, the Ponzi scheme promoters have been arrested and they are now facing anywhere between 2-9 years of prison.
OneCoin Ponzi scheme
Cryptocurrency Ponzi schemes have been on the rise, even making its way through traditional financial banking institutions. Last month, through a trove of leaked Financial Crimes Enforcement Network (FinCEN) files, funds generated from OneCoin Ponzi scheme was allegedly wired through one of America's oldest banks, the Bank of New York Mellon (BNY Mellon).
OneCoin Ponzi Scheme's founder Ruja Ignatova is said to have fled after the scandal, after the pyramid scheme generated at least $400 million dollars.
Image source: Shutterstock
Read More